Pirelli a 'top partner' for Zanetti & Friends charity football match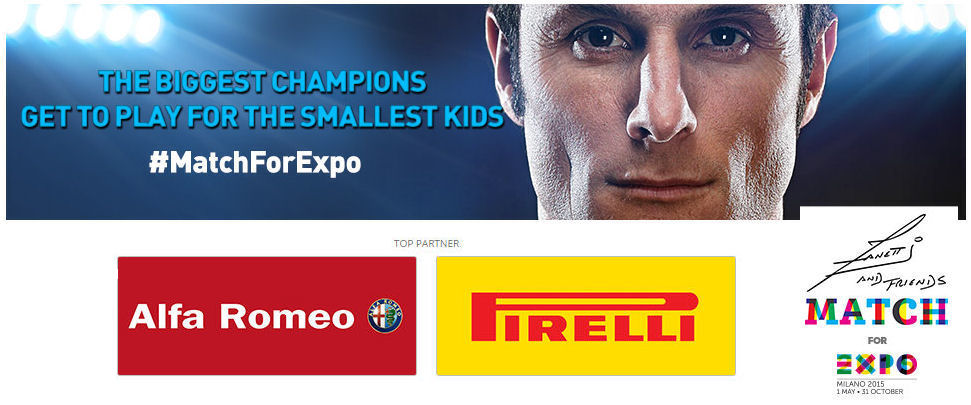 Pirelli has confirmed its participation as top partner in the 'Zanetti & Friends' charity football match scheduled to take place in Milan's San Siro stadium on 4 May. The event will see current and recent players from local and international football clubs take the field, players who share a connection with the city of Milan and with Inter Milan's 'Il Capitano', Javier Zanetti. In addition to serving as vice-president of F.C. Internazionale Milano, the former team captain is also founder of the PUPI Foundation, an organisation focused on helping children and teenagers. The PUPI Foundation has organised the Zanetti & Friends Match for Expo to highlight the issue of and support children's nutrition.
According to the tyre maker, its support for the football match "reaffirms Pirelli's commitment to the promotion and dissemination of sport as an instrument of integration and dialogue between different cultures and generations." Its participation in this event follows the support Pirelli gave the PUPI Foundation's 'Inter-religious Match for Peace' event that took place in Rome on 1 September 2014.
Pirelli also sees a further strengthening of its relationship with Expo Milan, which will take place between 1 May and 31 October, as an added benefit. "Being one of the protagonists of Expo also with this initiative is one of the ways in which Pirelli, in line with its international mission, wants to contribute to this great international event which for several months will transform the city into the centre of the world, a crossroads for different cultures and lifestyles."