McConechy's Tyres acquires new van fleet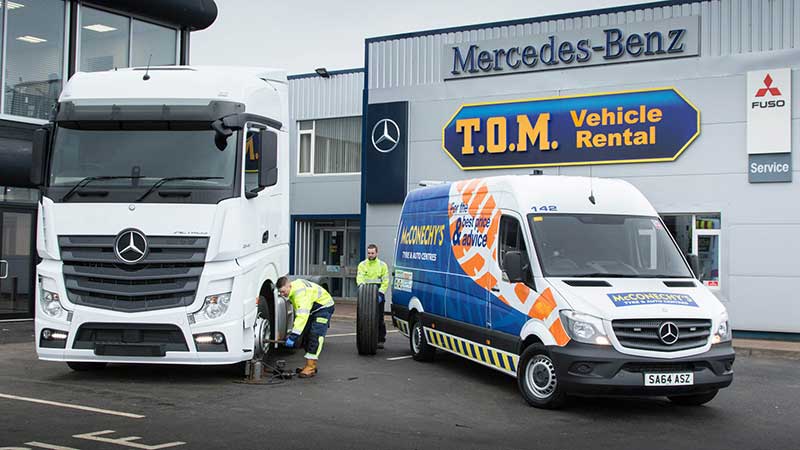 Mercedes-Benz Commercial Vehicles has supplied a new fleet of 34 Sprinter vans to Scotland's largest independent garage chain, Ayr-based McConechy's Tyre Service Ltd. The vans are now working across McConechy's network of 50 branches throughout Scotland and the North of England.
All but one are 313 CDI Long models, powered by Euro-6 engines; the exception is a single 313 CDI Long chassis cab fitted with an extended-frame aluminium dropside body. McConechy's contract hire package includes all servicing and repairs, fleet and accident management support and round-the-clock emergency roadside assistance.
"We've had a few Sprinters before, although never in such numbers, so we know they are very robust, reliable vehicles that offer excellent uptime," commented John Mason, McConechy's operations director. "We provide a 24-hour, 365-day emergency service to truck fleet operators, which means we need to be sure our vehicles will arrive when we say they will. These new Sprinters will help us to keep our promise to our customers."