Launch UK releases X431 Euro Pad II diagnostic tool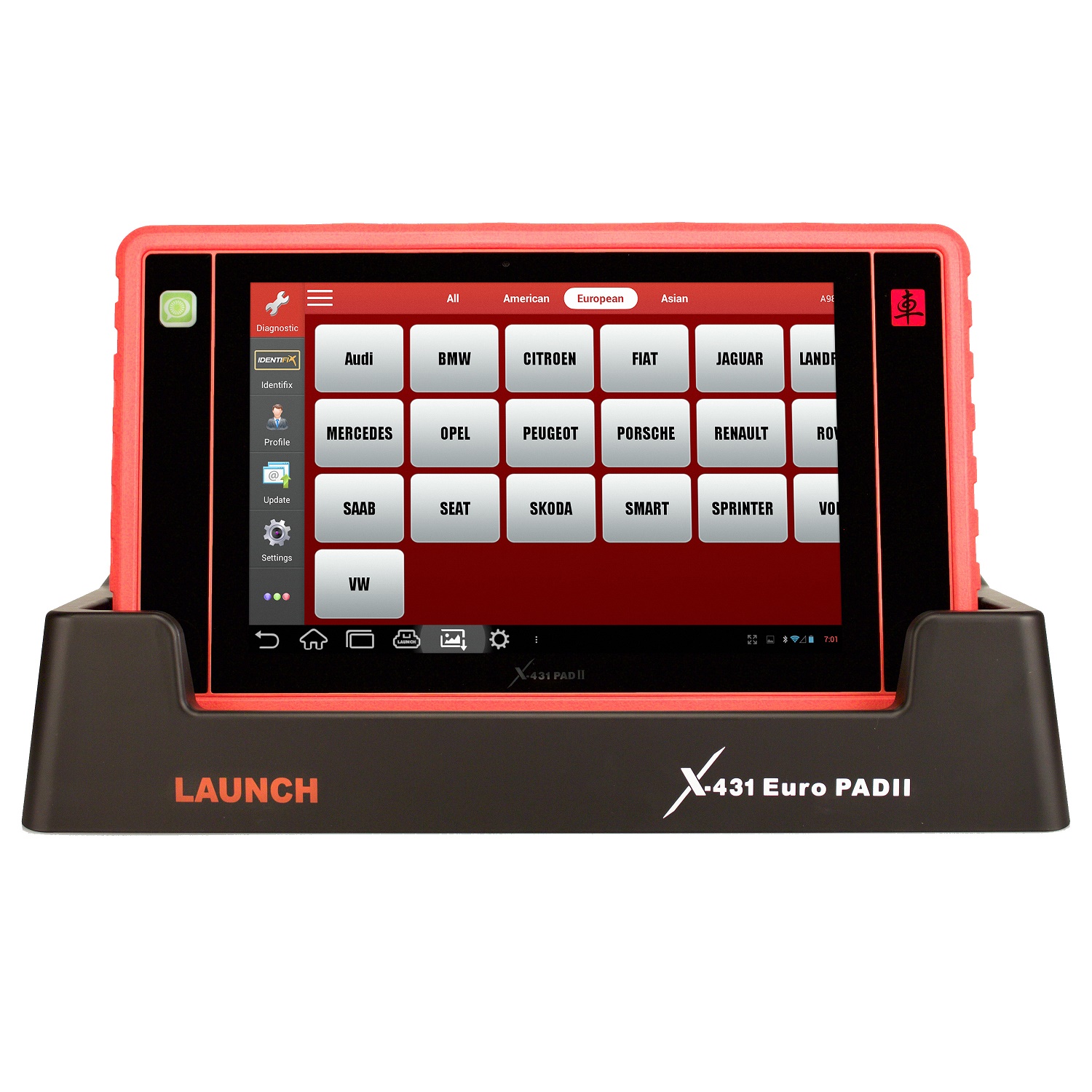 Launch UK has released a new Android-based diagnostic tool. The touch-screen X431 Euro Pad II uses the same vehicle diagnostic software as previous Launch X431 scan tools, but also features improved multi-manufacturer vehicle coverage, powerful special functions, accurate and ultra-fast live data and graphing, along with module coding capacities.
The product also features a specific "Golo" button, allowing independent garages to use telematics and remotely diagnose and fix specific vehicle issues via a Golo device fitted to the vehicle's OBD interface.
The Launch next generation software suite also allows users to access OE-level Asian, European and Domestic applications for module coding, to perform resets, as well as re-learns and bi-directional capabilities. The Pad II also supports the use of Launch extension modules such as Multimeter Scope Box, 4 Channel Oscilloscope, Sensor Simulation and Endoscope Inspection camera.
Dave Richards, Launch UK managing director, said: "The X431 Euro Pad II brings a complete tablet experience to the aftermarket and the flexibility in installing third party Apps and software means it's a tool that can be completely customised to meet individual diagnostic needs."
As well as its technical features the device includes a one-year software subscription, which comes without a lock-out period.