European aftermarket still growing despite a small drop in 2014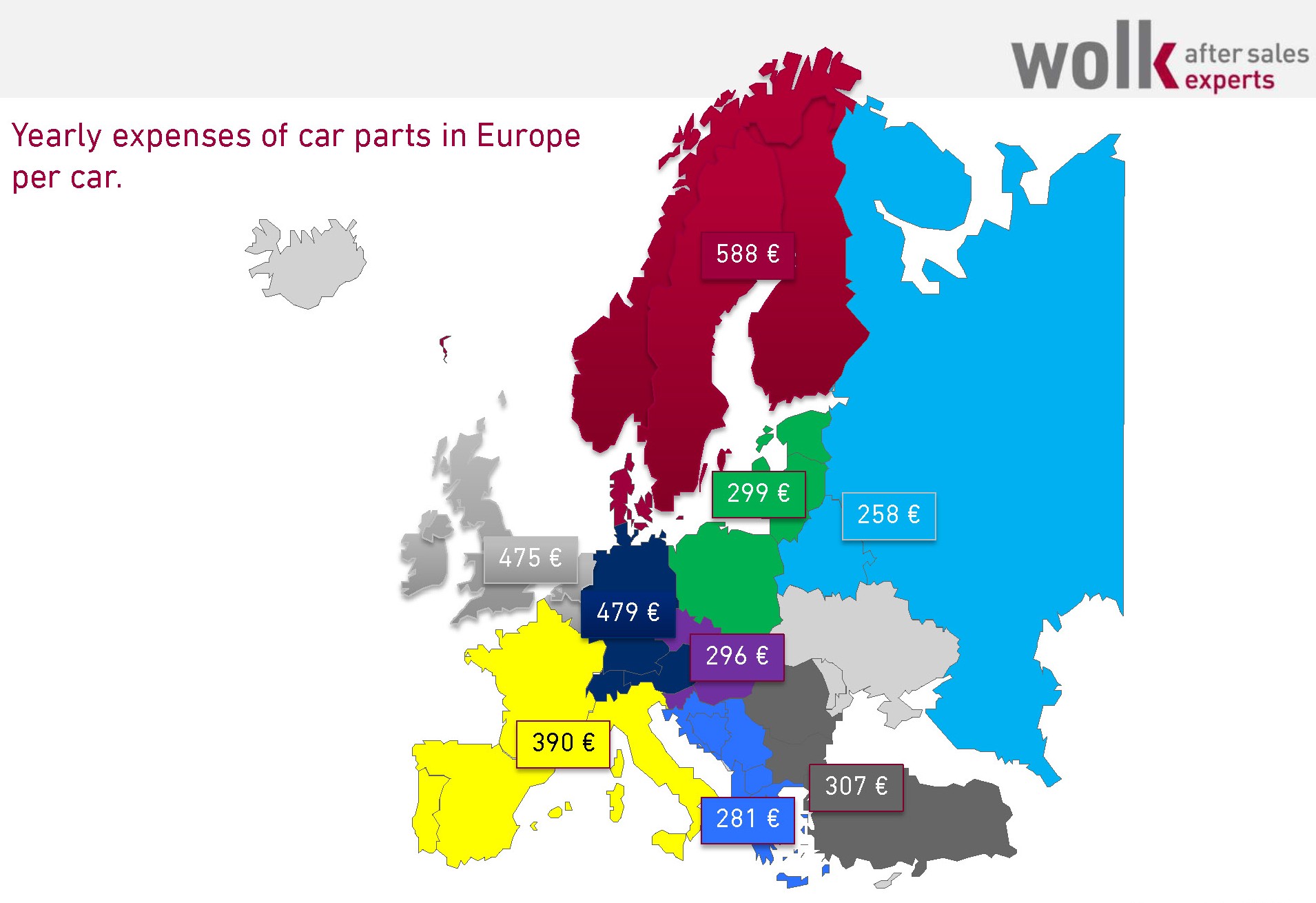 The total car after sales market in Europe across all purchased components – what is otherwise known as the aftermarket – generated sales of about 119 billion euros in 2013 (based on retail prices excluding VAT and refer to materials only and not salary).
wolk after sales expert's findings are published in the latest edition of its European aftermarket structure analysis for 34 European countries. It is the third time Wolk has produced this. Previous editions came out in 2009 and 2012. The surveyed components included were wear parts, body parts, engines, transmissions, electrical parts, automotive glass, chemicals, oil, tyres and paint.