Boeing names Michelin a Supplier of the Year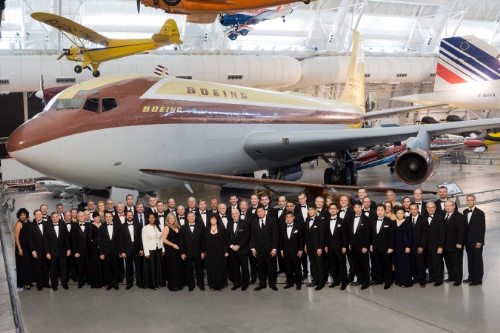 The Michelin Group's Aircraft Tire Division has been recognised as a Boeing Company 'Supplier of the Year'. The tyre maker was one of 14 companies (and one university) honoured at a Ceremony held in the USA on 15 April. Michelin was awarded in the 'Electronics/Hydraulics/Mechanical' category. Michelin also received a Boeing Performance Excellence Award.
Frank Moreau, director of Michelin Group's Aircraft Tire Division, accepted the Supplier of the Year award on the company's behalf. "Our business teams have worked very hard to establish a spirit of mutual partnership with our associates at Boeing, which has resulted in a strong and growing relationship between our companies," said Moreau. "As the awards are based on quality, on-time delivery, post-delivery support and affordability goals, and demonstrating the ability to anticipate and respond to changing requirements, we are proud to receive this award."
Michelin's supply to Boeing covers a large portion of the aerospace company's product range: Global best-seller the Boeing 737, the 777, the 787 and a number of military aircraft. The Near Zero Growth (NZG) technology that Michelin uses in its radial aircraft tyres was originally developed for the 777 long-range fleet. The future 787-9 will also be fitted with Michelin NZG new-generation radials.
"Our success in 2014 was due in large part to the strong performance of our supply chain," said Kent Fisher, Boeing's leader for Supplier Management. "We are facing an increasingly competitive landscape across all our businesses. To continue to lead the market we need supplier partners like Michelin who understand the importance of creating a sustainable competitive advantage with products, services and support that meet or exceed the expectations of our customers."
This year's winners were drawn from the more than 13,000 active Boeing suppliers in based 47 countries around the world. Selection was based on stringent performance criteria for quality, delivery performance, cost environmental initiatives, customer service and technical expertise.