Bilstein's Aston Martin, Subaru partnerships continue at Nürburgring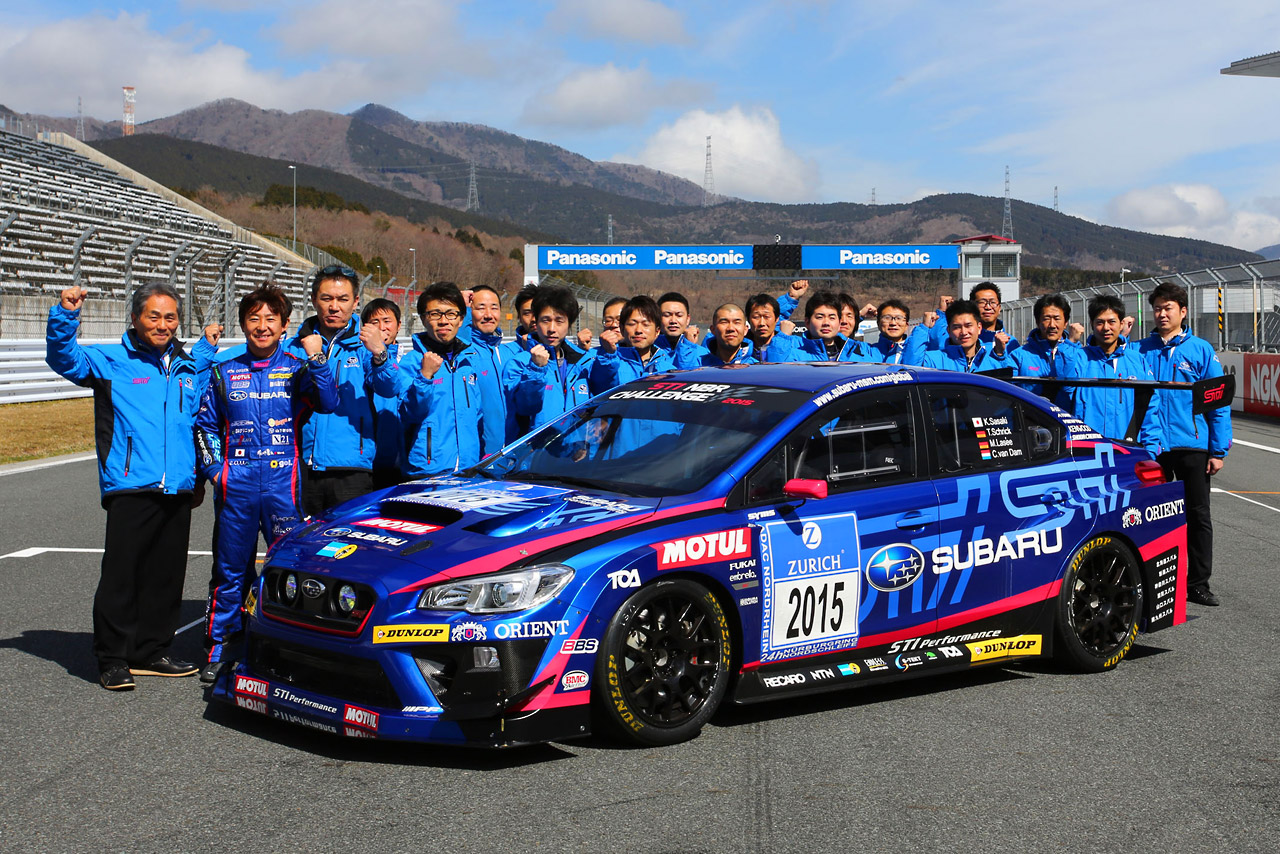 Following finishes in tenth in its 2013 debut appearance, and fifth last year, suspension supplier Bilstein and the Aston Martin Racing works team are to partner again at the 43rd edition of the ADAC Zurich 24-hour race at the Nürburgring (14-17 May 2015). The blue and yellow Aston Martin V12 Vantage GT3 will be equipped with the new Bilstein four-way MDS motorsport suspension. Bilstein will also appear with partner, Black Falcon, and the Subaru works team.
Regular drivers Stefan Mücke (Germany), Darren Turner (Great Britain) and Pedro Lamy (Portugal) will be behind the wheel of the Aston Martin V12 Vantage GT3 at the 24-hour race.
The four-way Modular Damping System (MDS) motorsport suspension helped Aston Martin Racing win the FIA World Endurance Championship (WEC) team world champion's title in the GTE-Am class.
With independent damping force adjustment now in one rebound and three compression stages, the new version of the MDS, which was successfully tested in 2014, provides a wider spectrum of individual adjustment options. Thanks to ten clearly discernible clicks from one (soft) to ten (hard), the high-performance damper system can be adjusted to suit the demands of the various circuits, enabling a particularly precise chassis set-up.
The Subaru WRX STI NBR Challenge 2015, based on the WRX STI, will also be fitted with Bilstein shock absorbers at the classic event. Tim Schrick (Germany) will be at the wheel for the Japanese works team for the first time. In addition to the 39 year-old racing driver and TV presenter, Marcel Lasée (Germany), Carlo van Dam (Netherlands) and Kota Sasaki (Japan) will also be starting in the Subaru. After a year without a podium finish in their class, Subaru intends to recapture the successes of previous years with the help of Bilstein. In 2011 and 2012, the Japanese manufacturer took successive victories in the SP3T class at the 24-hour race and finished in second place in 2013. "We are pleased that, with Subaru, another renowned team is backing Bilstein," commented Martin Flick, head of motorsport at Bilstein.
Bilstein partner Black Falcon triumphed in 2013 and finished second last year. The team from Meuspath, near the Nürburgring, is again placing its trust in Bilstein's MDS suspension in its Mercedes-Benz SLS AMG GT3. The team's Porsche 991 Cup racecars are also fitted with Bilstein suspension.
Bilstein's own experts, in their blue and yellow team uniforms, will also be in the pits with the Bilstein truck's workshop and conference area. The manufacturer will look after the racers of numerous other teams that use Bilstein shocks. These include the cars in the Astra OPC Cup and Toyota GT86 Cup which will also be on the starting grid of the 24-hour race.