Zafco promises Otani expansion into European commercial tyre market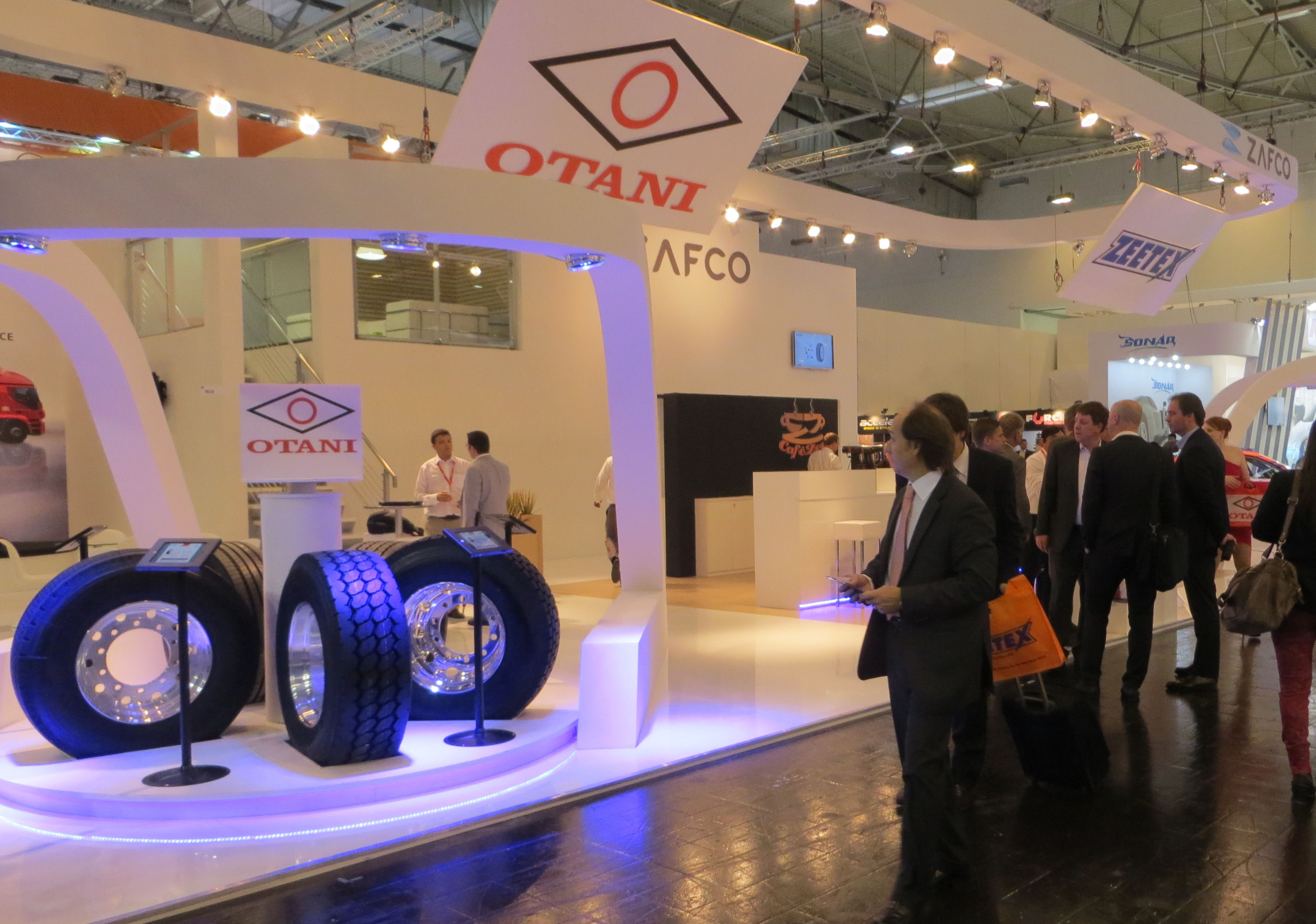 Dubai-based importer-exporter Zafco is to expand the reach of the Thai commercial vehicle tyre brand, Otani. The manufacturer was incorporated three decades ago with the aim of becoming a leading manufacturer of agricultural, off-the-road, and commercial bias tyres in Southeast Asia. Otani has since expanded its TBR range, and now has an eye on Europe, having displayed its 14-size Expero TBR range at Reifen 2014 on Zafco's stand.
Manufactured in Thailand, Otani is said to enjoy a good reputation in the fast-growing market. Zafco says the manufacturer produces "robust and rugged" multi-retreadable tyres. Otani's increasing popularity has led to global expansion. Otani's Expero TBR range aims to cater to the needs of the European market and places a focus on durability and reduced rolling resistance.
Zafco points to Otani's focus on research and development, resulting in tread designs to suit the requirements of specific markets. The manufacturer is said to invest "millions of dollars" in R&D every year in order to bring continuous improvements to its product range. Quality control processes include 100 per cent shearography and x-ray inspection. Otani has a manufacturing capacity of 2,500 tyres per day, with expansion plans aiming to double this figure by the end of 2016.
Raghavendra Sanga, head of product communication & marketing at Zafco, also praises Otani's aftersales service, with product knowledge seminars held across the globe to educate the customers on tyre maintenance practices.