VW van turns 65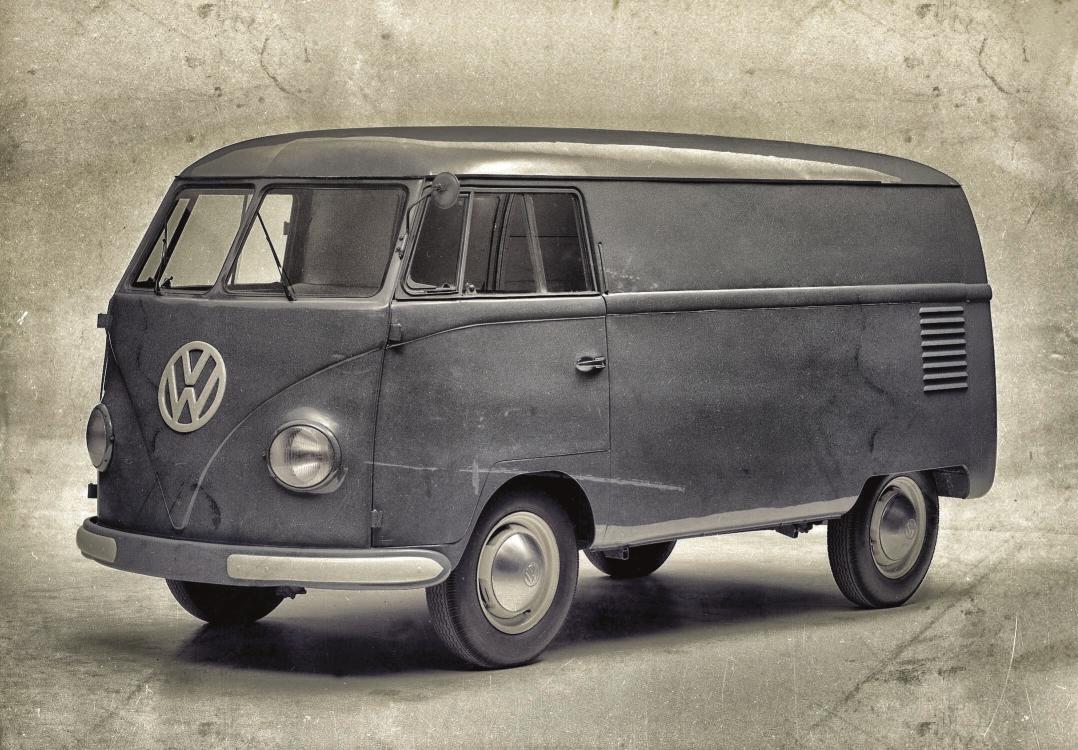 Some retire at the age of 65 – but Volkswagen's van range has no intention on accepting a gold watch and taking up gardening. The first VW bus rolled off the company's production line 65 years ago this week, and five generations later a total of 11 million 'T-series' vehicles have been built. The sixth generation will be launched this year.
It all began in 1947 with a pencil sketch: Dutch car importer Ben Pon saw a simple flat-bed vehicle at the Volkswagen plant and, taking it as a basic idea, he sketched the outlines of a Beetle-based Transporter. Ben Pon went on to form Pon Holdings BV, which is today the parent company of Venlo-based tyre wholesaler Euro-Tyre, but his sketch emerged as a prototype in 1949. Series production began on 8 March 1950, in Hall 1 of the Volkswagen plant in Wolfsburg, and ten vehicles were manufactured per day.
Designers used the engine and axles of the Beetle. Instead of the central tubular frame featured on Dr. Porsche's people's car, the bus had a unitised body that was mounted on a ladder frame. The 1.1-litre engine produced 18 kW (24.5PS) at 3,300 rpm. The bus could transport up to eight people and the two rear seat rows could be removed easily to free up load space for around 750 kilogrammes of payload.
Sales took off and the 100,000th Volkswagen Transporter came down the assembly line in Wolfsburg in 1954. By this stage the vehicle was available in 30 different model variations, however the plant could not handle a capacity much beyond 80 vehicles a day. To remove this obstacle to further growth, Volkswagen erected a new factory in nearby Hannover-Stöcken. This site employs around 12,200 people today and still manufactures the Transporter. Production also takes place in Poznan, Poland.
"The production launch of the T1 represented the beginning of a long success story that has lasted right up to today," comments Dr. Eckhard Scholz, chairman of Volkswagen Commercial Vehicles' Brand Board of Management. "In the past, as well as the present, there is market demand for extremely reliable, versatile and individual vehicles. We deliver them in top quality and precisely tailored to every need – whether the vehicle is for trades work, a retail or service business, family or recreation."