Vipal launches new DV-RT4 tread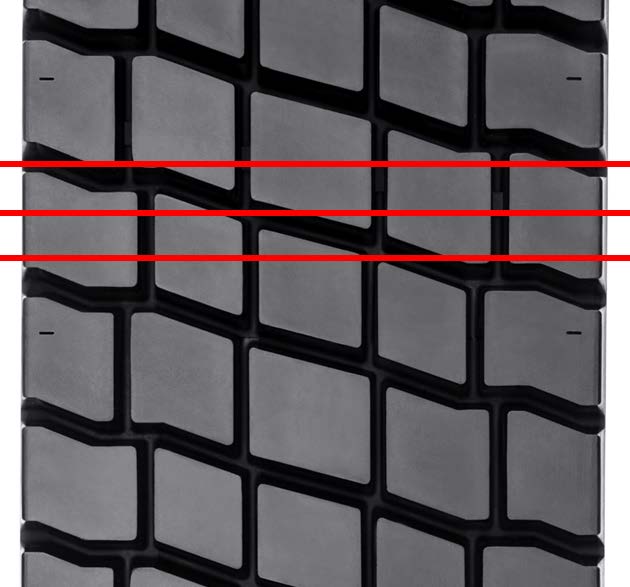 Vipal Rubber has announced that it is launching a new pre-cured tread for use on drive axle fitment tyres in the "highway" segment. Known as the DV-RT4, the name means it is designed by Vipal – "DV" and is for use in the drive axle, highway segment – "RT". According to the Brazilian based retreading manufacturer, The DV-RT4 is designed for "those looking for more efficiency and profitability in highway cargo transport operations".
The product is being released in a context that sees manufacturers of trucks and highway implements offering the market solutions that allow moving cargos with growing total gross weight. At the same time innovations such as interlink trucks and road trains driving through the highways of the world are more and more common. Severe routes, that present curves, up hill traction requirements and downhill traction requirements, while also demanding yet more power from single axle tractor trucks. In order to follow up with the increased use of more powerful vehicles (400, 500, 600 HP), the use of tractor trucks with traction on both rear axles (6×4 traction) is becoming more common. This too demands higher performance from tyres and treads developed for drive axles.
In Vipal's view, this is where the DV-RT4, which was especially developed for serving this increasing segment, comes in. It offers great level of traction and high mileage, being indicated for drive axles on paved highways and transport services that require a high performance from the tyres.
Key features are said to include: "Exclusive Vipal design and state-of-the-art compounds; Excellent level of traction; Excellent resistance against wear through abrasion; Homogeneous wear until the end of its service life; Wider contact area with the ground; Higher mileage; Project of blocks and grooves; Excellent water drainage; Higher adherence on wet floors; Adhesion to slippery terrain, such as mud and snow, making it a M+S tread."