Speedline's new SL1 Imperatore alloy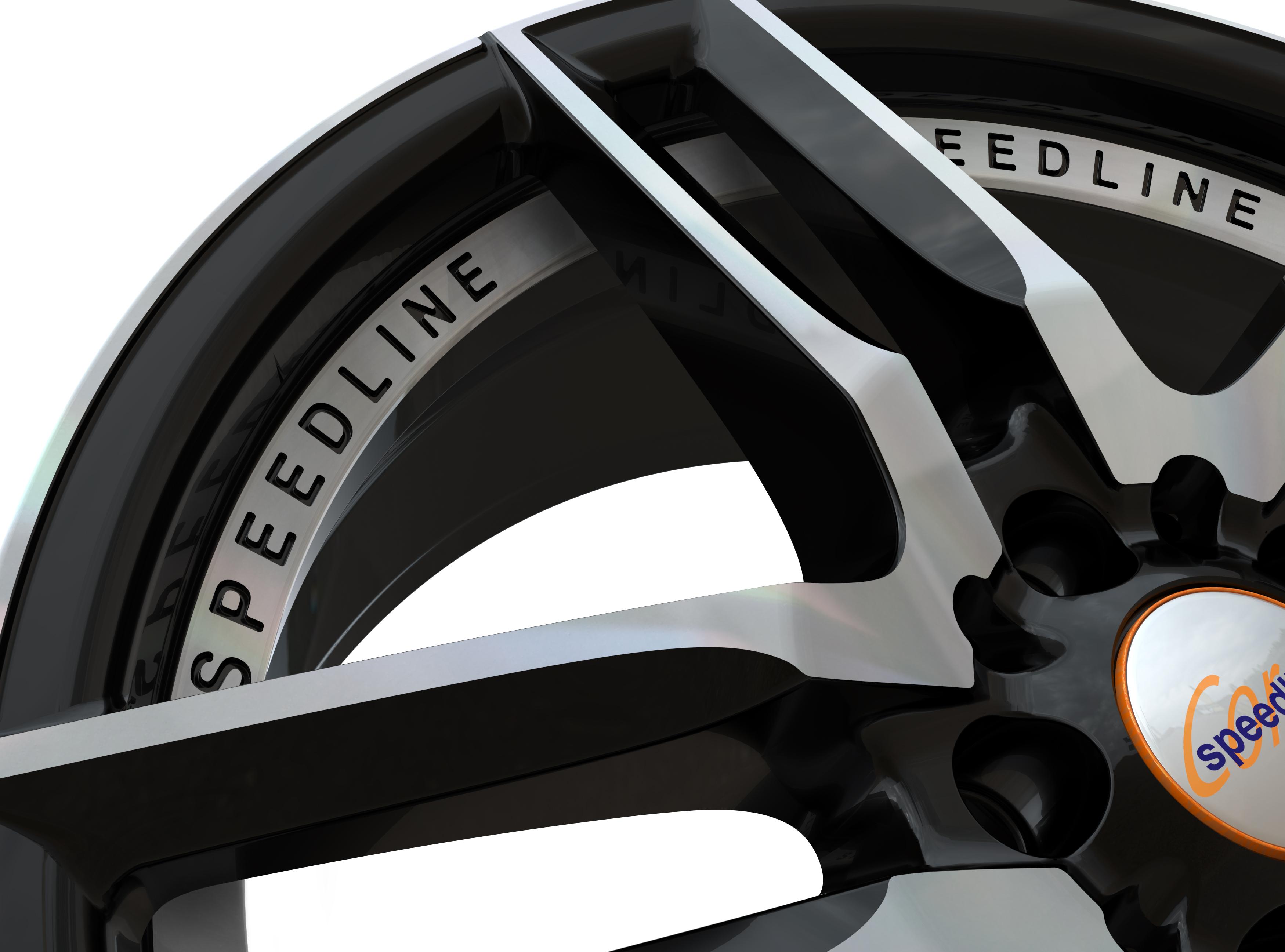 Speedline has released a new wheel design called the SL1 Imperatore, which will fit a wide variety of five-stud patterned vehicles.
As a pioneer of the art of 'flowforming', it won't be a surprise to learn that Speedline has used this manufacturing technique on the SL1 Imperatore. The flowforming process spins the casting while simultaneously machining the final wheel shape, this keeps the alloy micro structure aligned, greatly increasing its strength. This allows the wheels to be made with reduced section thickness for minimum weight, but without sacrificing integrity at all.
Design-wise, the SL1 Imperatore features an undercut spoke design, which allows Speedline engineers to reduce mass in the outer rim area without affecting strength. This keeps the recipient car fleet of foot, giving excellent driver feedback through the wheel.
The there is the finish, which is diamond cut, (including the spoke undercuts). This has been crafted to Speedline's OEM standards, meaning it is intended to be more than the match for the joys of the British weather.
The SL1 Imperatore is available in most 5-stud PCDs in the following rim sizes: 8×18, 8.5×18, 8.5×19, 9.5×19. Prices start at £310.00 including VAT.