Hankook to host The Princess Royal at StadiumMK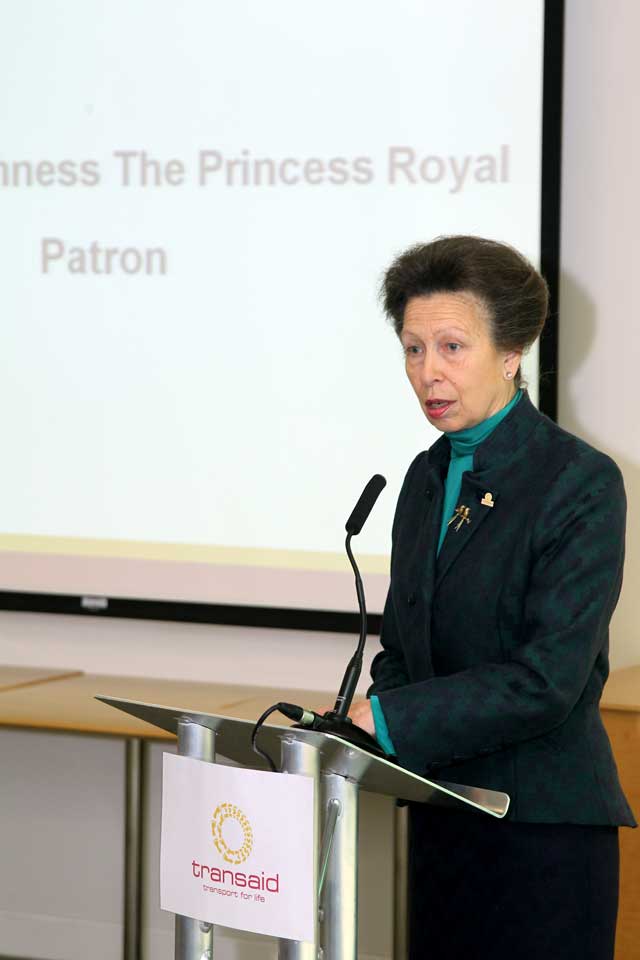 Hankook Tyre UK will host HRH The Princess Royal at the Aviva Premiership Rugby Union match between Northampton Saints and Saracens at StadiumMK, Milton Keynes, in April. The invitation was extended to The Princess Royal in her role as patron of Transaid, Hankook Tyre UK's charity partner since 2006. Hankook is also established as a strong supporter of top class rugby union in England, having been an Elite Sponsor of current Aviva Premiership champions Northampton Saints since 2009. The Princess Royal has strong links with the sport too, being patron of both the Gloucestershire Rugby Football Union and the Scottish Rugby Union.
Hankook plans to celebrate Transaid's work in identifying, championing and implementing transport solutions, which improve access to basic services and economic opportunity for poor people in developing countries. Founded by Save The Children and the Chartered Institute of Logistics and Transport, Transaid works by sharing skills and knowledge with local people to enable them to put in place and then manage efficient transport systems.
Gary Forster, CEO of Transaid said: "Hankook have been a truly valuable supporter of Transaid over the years contributing to various projects and fundraising initiatives.  It is the support of globally recognised brands such as Hankook that enables us to test and run a range of new transport solutions for people who really need it.  We're delighted that Hankook and the Northampton Saints joined forces to aid our initiatives and look forward to working together to make a positive impact to many lives across Africa."
Jong Jin Park, managing director of Hankook Tyre UK added: "It gives us great pleasure to welcome HRH The Princess Royal in her role as patron of Transaid as it further cements our long-standing relationship with them in addition to providing our local community with a real sense of pride. It also gives us great pleasure to extend our support even further with the combined efforts of the Northampton Saints, who have been kind enough to work with us in helping to develop additional fundraising activities which will take place later in the season."
Allan Robson, CEO of Northampton Saints commented: "We're honored that HRH The Princess Royal will be joining us at stadiumMK for what is one of the biggest matches of our season. We have had an excellent relationship with Hankook for a number of years and are delighted to support their charity work in this way. Having HRH The Princess Royal at the game will add to the occasion and make it an even more memorable day for everyone present."
The game is a re-match of the 2014 Aviva Premiership final, the first to go into extra time, and which was eventually decided with a try for Northampton in the final play of the final minute. Both teams are in the Aviva Premiership's top four and a memorable encounter is expected that will live up to the match's 'Best of English' billing.  The match on 25 April will also form part of England Rugby 2015's testing programme, allowing the organisers to test elements of match day delivery at StadiumMK ahead of hosting three matches in the Rugby World Cup 2015.