Evergreen-backed Zelos returns to Ginetta Junior grid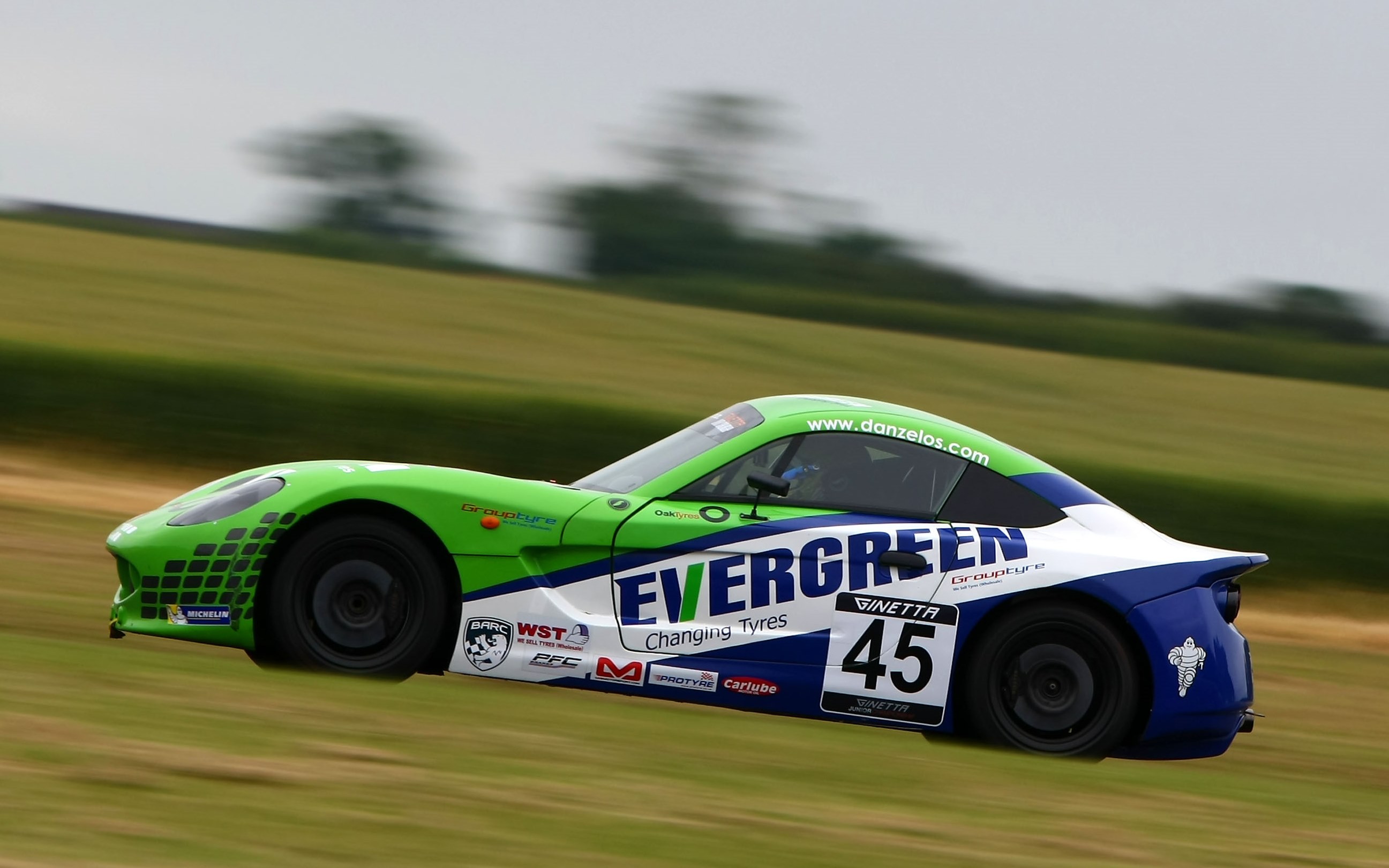 Evergreen has renewed its relationship with young racing driver Dan Zelos after a successful 2014. The brand will support the promising Norfolk teenager during another season of the ITV4-televised Ginetta Junior Championship – one of the leading support series' to the Dunlop MSA British Touring Car Championship (BTCC) – as it begins at Brands Hatch on Easter weekend (4-5 April).
Zelos piloted his strikingly-liveried Ginetta G40 to a brace of victories, nine podiums and no fewer than 15 top ten finishes from 20 starts in his rookie season – an unanticipated level of success. He secured fourth position in the final title standings against 24 high-calibre contenders. Evergreen says the series, which enables 14-to-17-year-olds to earn their racing spurs before they can even legally drive on the road, helped to publicise the brand on prime time, free-to-air live television, as Zelos featured consistently towards the front of the field.
The manufacturer believes it achieved good value for its investment in Zelos, with 229 hours of coverage broadcast to more than 20 million UK TV viewers and almost 400,000 spectators pouring through the gates throughout the course of the campaign. Evergreen also ran corporate hospitality programmes at race weekends, hosting customers, dealers and employees, and allowing them to meet the precociously talented driver who is already being tipped as a touring car great in the making.
Evergreen UK brand manager Peter Cross affirms that both Zelos and the Ginetta Junior Championship continue to represent a potent promotional and marketing tool for a Chinese tyre brand seeking to gain real traction in Europe.
"When Dan stepped up into Ginetta Juniors in 2014 after an extremely impressive tenure in karting, the prospect of partnering with him was highly appealing to Evergreen," he reflected. "A young brand with big ambitions, Evergreen could see that Dan was the perfect fit for the direction in which they are heading in the UK. Not only is he extremely fast on the circuit, but he is unfailingly polite, intelligent and the consummate professional – an ideal ambassador.
"Evergreen partners across the UK really relished getting behind Dan and sharing his successes in 2014, not just for those who were fortunate enough to attend one of the race weekends, but also those who enjoyed following all the action on TV.
"After linking up with Dan in the relative infancy of his career, we were delighted to see his triumphs on the track in 2014 echoed by a record year for Evergreen in the UK – and we are optimistic that as Dan builds on those results over the year ahead, so too will Evergreen. During 2015, the company plans to consolidate the success of 2014 with the launch of three new tread patterns covering high performance, ultra-high performance and commercial van categories.
"Thanks to the fantastic coverage generated by its partnership with Dan and the Ginetta Junior Championship, 2015 will see Evergreen continue to build brand awareness, enabling even more motorists across the UK to experience the exceptional quality behind every Evergreen tyre. We look forward to another successful season."
Evergreen added that the high-octane world of motorsport is proving a fertile development ground for tyre manufacturers, from a technological or – as in Evergreen's case – branding and marketing point-of-view.
The benefits work both ways, too. As he prepares to embark upon his sophomore campaign in Ginetta Juniors with the front-running JHR Developments outfit, Evergreen said that Zelos mirrors its own drive and determination.
"Last year was a milestone for me in many respects," mused Zelos. "It was my first season in car racing, and the first time I had collaborated so closely with a major manufacturer like Evergreen. The experience on both fronts was invaluable, and I was thrilled to be able to repay Evergreen's faith and support with the results we achieved on the track and by entertaining some of the company's guests at race weekends.
"Tyres and motorsport go hand-in-hand, which makes this partnership such a great match, and I'm delighted to have Evergreen with me again this year as we set our sights even higher. Now I just can't wait for the racing to start!"
Evergreen was founded in 2009, and now produces 11 million passenger car tyres each year, sold in more than 70 countries. The manufacturer works exclusively with Grouptyre in the UK and Ireland, with the relationship in its fifth year.