Bridgestone renews MotoGP tyre supply deal – sort of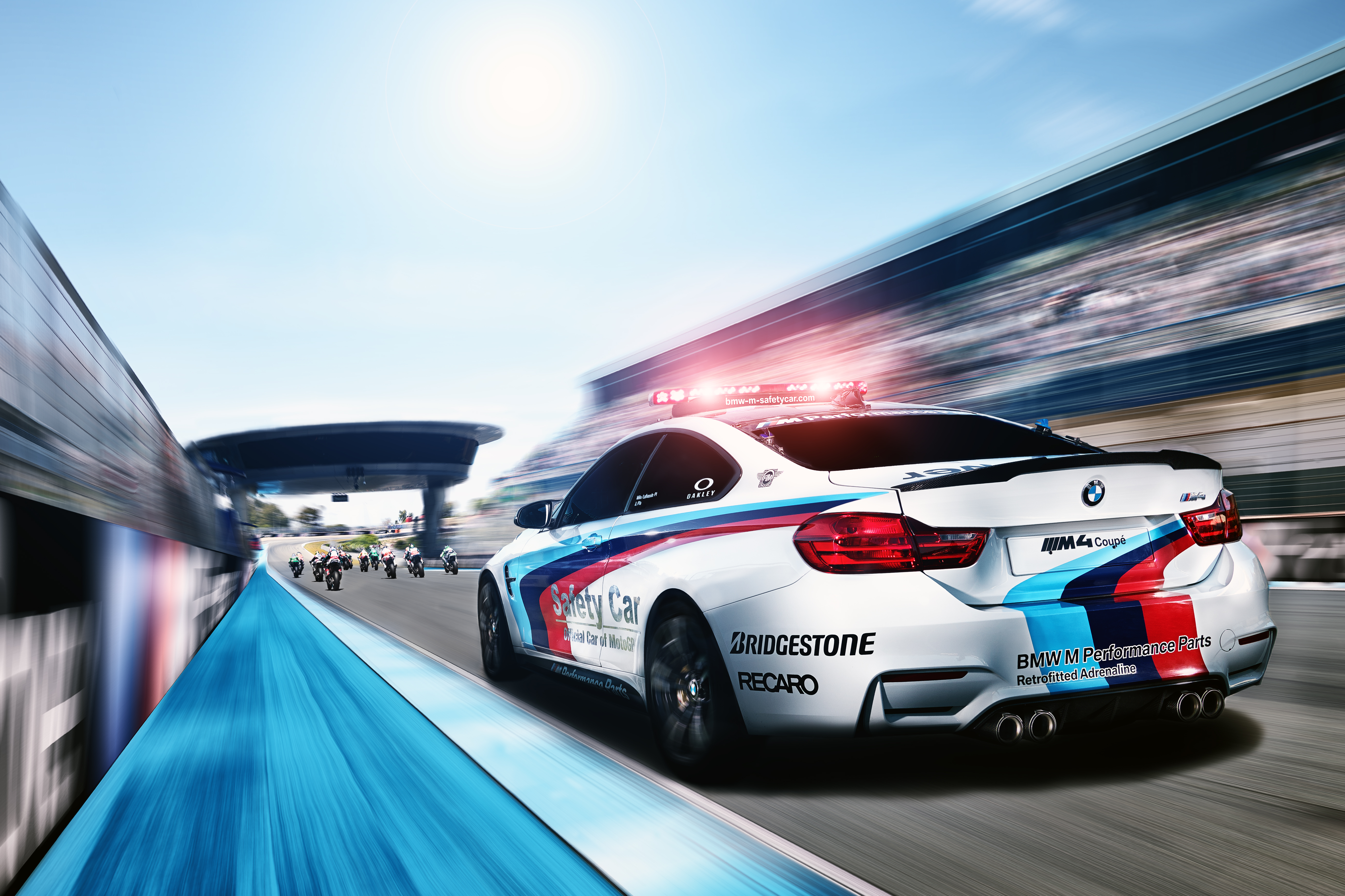 Michelin may be gearing up to supply the MotoGP series from 2016, but the Bridgestone name is currently still very much associated with the top-flight championship. The Japanese manufacturer reports that through a new agreement with BMW M, it will supply tyres for all MotoGP safety and medical vehicles.
The BMW M4 Coupe, M3 and M6 Gran Coupe safety cars as well as the M5 safety officer car and the M550xd Touring medical car have all been fitted with Bridgestone Potenza tyres, while the BMW S 1000 RR safety bikes have been fitted with Bridgestone Battlax tyres. "We have a very strong history with BMW and have been collaborating for many years on several projects such as the BMW Driving Experience since 2008, or – most recently – announcing Bridgestone's exclusive fitment to the revolutionary all-electric BMW i3 and BMW i8 hybrid sports car," comments Jake Rønsholt, managing director of Bridgestone Europe's Consumer business unit. "It is really exciting for us to keep expanding on this fruitful partnership by bringing it into the world of MotoGP Collaborating with BMW on the safety fleet is simply a confirmation of our commitment to all-round safety, and not only for the riders on the tracks."
The partnership between Bridgestone and BMW M GmbH extends beyond the racetrack with Bridgestone the exclusive tyre supplier to the BMW Driving Experience. Comprising a range of specialised training programmes that enhance driving skills, safety and performance, the BMW Driving Experience has offered specialist training to nearly 25.000 participants world-wide. The diverse programme includes courses in safety, snow and ice driving, racing techniques and professional driving. BMW Tour Experience and customised driving experiences are also offered.