Avon enters tenth British GT Championship with new slick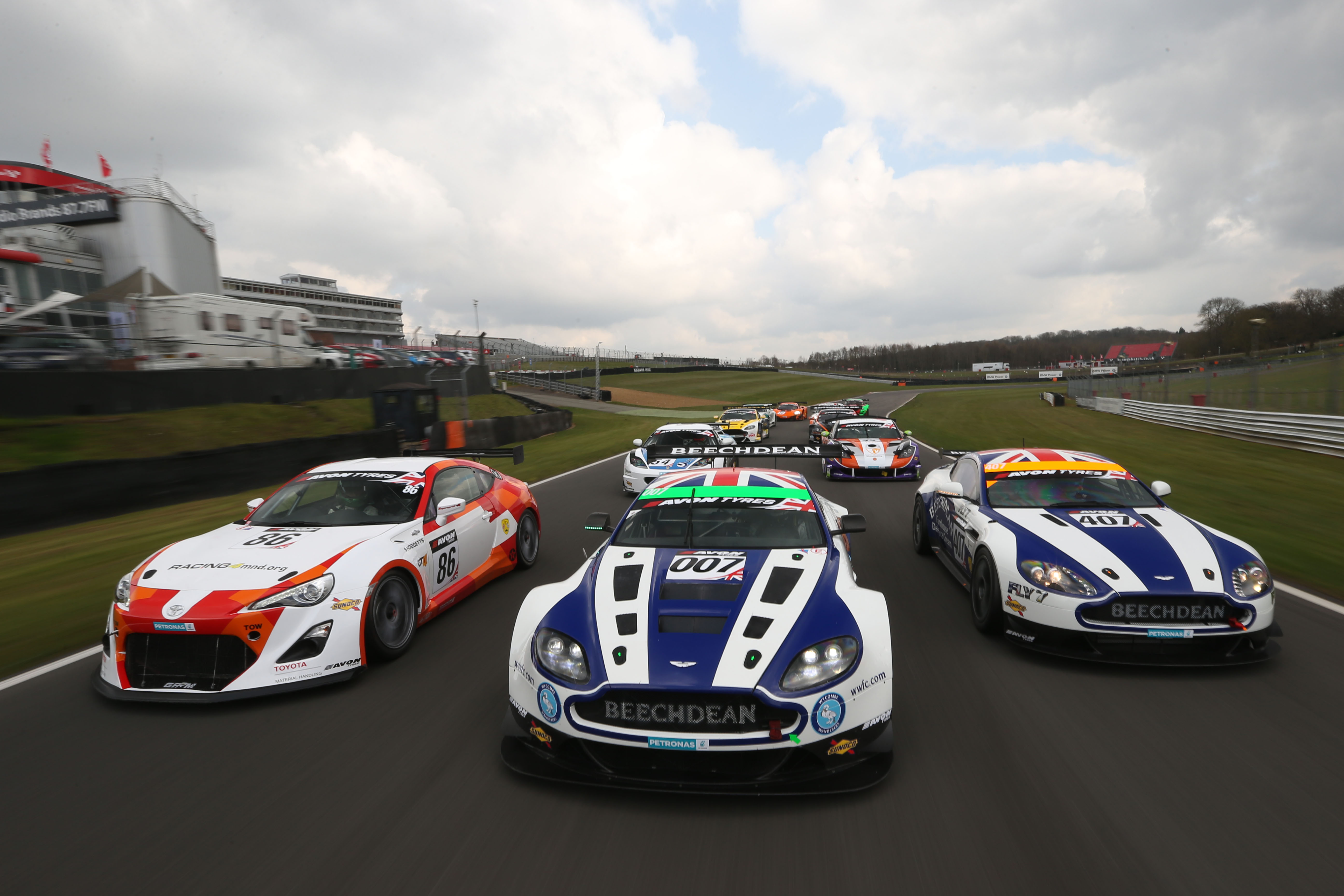 The Avon Tyres British GT Championship will begin at Oulton Park over the Easter bank holiday, signalling the tenth year of Avon Tyres as the series' title sponsor. the tyre supplier has introduced a revised slick tyre for the 2015 season, to be supplied to all GT3 and GT4 teams on the grid. Avon says the tyre has increased durability and performance across a greater range of ambient and track temperatures.
It has been three years since Avon introduced a new British GT tyre, after series organiser – SRO Motorsports Group – requested that the tyres remain the same thanks to team and driver satisfaction. Avon says that continuous tyre development is essential due to the consistently quicker lap times among the array of spectacular GT cars participating in the seven rounds of the championship.
Avon carried out rigorous testing on its new slick tyre at various European circuits throughout 2014 with marques including McLaren, Bentley, Aston Martin and Ferrari.
The culmination of Avon's 2014 GT season also saw the enhanced product on the entire field of the Gulf 12 Hours GT race in December – allowing for more than 30,000km of running under tough race conditions, with the top three finishing within six seconds of each other.
Avon Tyres technical manager – Motorsport, Mike Lynch, said: "Our new slick tyre is an evolution of Avon's already successful British GT product. We took the opportunity to increase durability and performance of the tyre for 2015.
"We have completed significant performance and endurance testing and are very pleased with the results. Wear rates and performance durability recorded so far indicate that teams will be able to run up to two hour stints."
The 2015 British GT Championship race calendar comprises: Oulton Park (4/6 April), Rockingham (2-3 May), Silverstone (30-31 May), Spa-Francorchamps (10-11 July), Brands Hatch (1-2 August), Snetterton (22-23 August) and Donington Park (12-13 September).