Uniwheels to increase alloy wheel capacity with 3rd Polish plant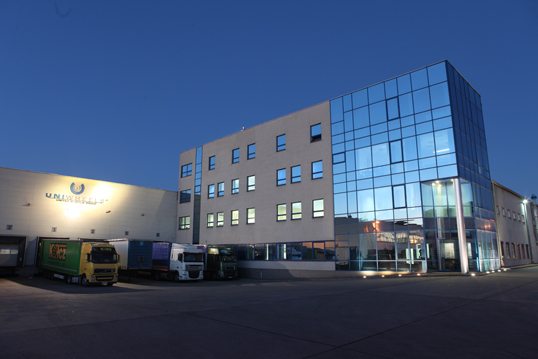 German alloy wheel manufacturer Uniwheels has announced plans to expand its production operation in Poland by a further 2 million or so wheels. The original equipment supplier and manufacturer of the ATS, Rial, Alutec and Anzio aftermarket alloy rim brands produced over six million wheels at its two plants in Stalowa Wola last year; in addition to the aforementioned capacity boost, the erection of a third facility there will increase the site's workforce with a further 250 jobs.
Some 75 per cent of the wheels produced in the two Polish plants in 2014 were shipped to original equipment customers such as Audi, BMW/Mini, Mercedes, Jaguar/Land Rover, PSA and Volvo. "In response to positive market conditions and consistently increasing demand from our customers – both existing, and new ones gained in the process of broadening of our customers base, Uniwheels intends to expand its operations in Poland and increase production capacity in the near future," commented Uniwheels AG CEO Ralf Schmid.
The first stage of development in Stalowa Wola will include the construction of several new buildings and the installation of an additional fully automatic painting line that will supplement existing production capacities. Further stages involve setting up a new foundry with an array of new casting machines and melting ovens as well as robotic machinery cells for the automatic machining process. An additional 1.2 million wheels per annum capacity will be added by the end of 2016 as a result of the first stage additions, and this will be extended to a full capacity of 2 million wheels by the end of 2017.
"Benefits of the new painting line, in addition to the capacity increase, are an improved flexibility of the entire production process especially within silver and clear coat finishing and the manufacturing of very large wheel sizes of up to 24-inch," said Schmid. "The group expects that the ramp-up process in the new plant will start in 2016 and the envisaged total capacity of approximately 2 million wheels per year will be achieved in 2018."
The Uniwheels Group is one of the largest employers in the Stalowa Wola (southeast Poland) region. At the end of 2014 it employed over 1,800 people in two factories, more than 15 per cent more than the year before. Polish employees constitute approximately 78 per cent of the Uniwheels Group's entire workforce – a percentage now set to rise.
"We continuously increase effectiveness in our factories, which means that the group will continue looking for any room for improvement to increase the productivity, quality and production capacity and for the upkeep of the state-of-the-art level of its manufacturing process as to remain the technology partner of choice for its most demanding automotive customers," concluded Schmid.