Toyo retained as control tyre for 2015 Production GTi Championship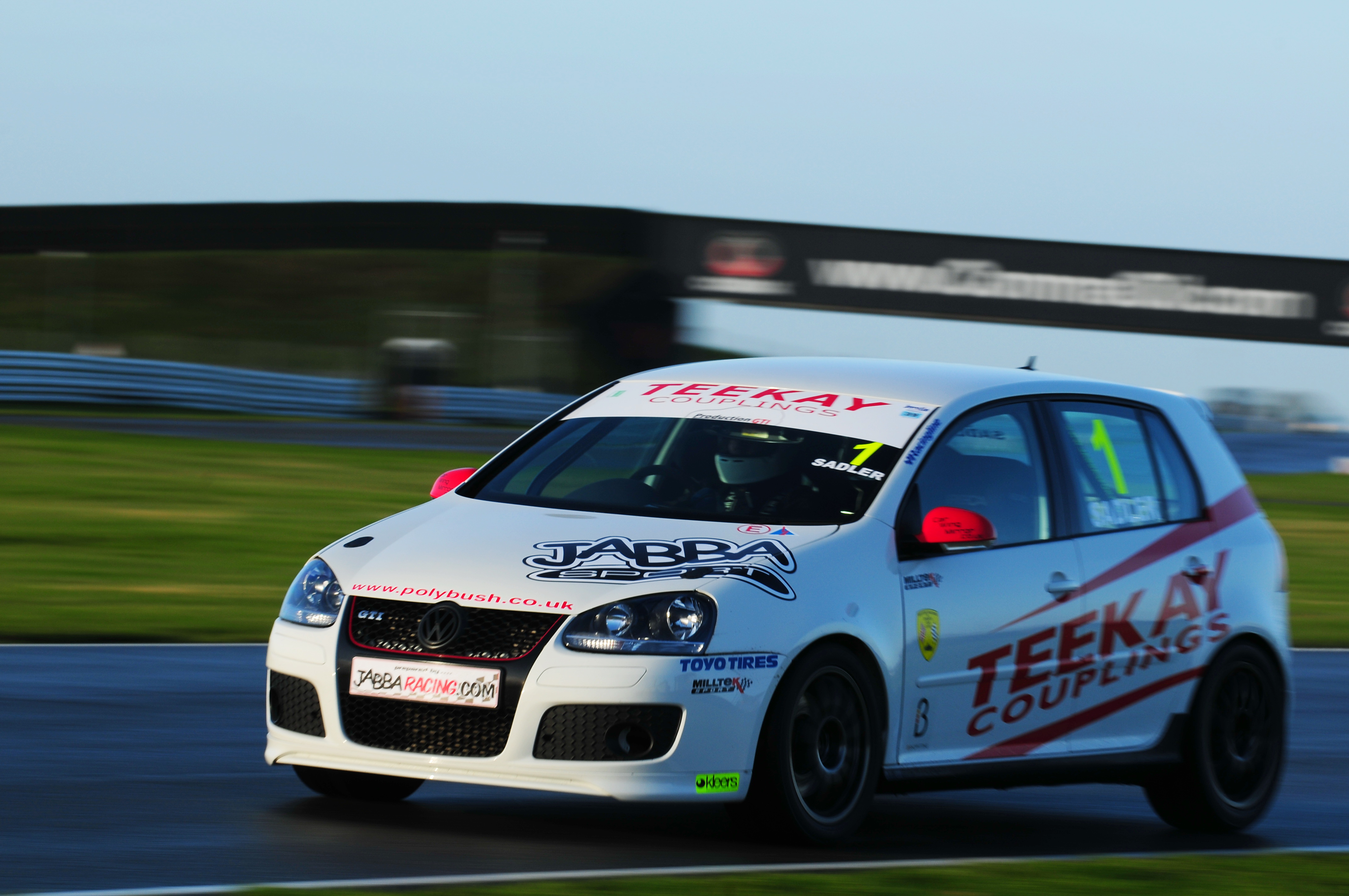 The BRSCC Teekay Couplings Production Mk2 GTi Championship will run on Toyo tyres again in its 2015 season. The Toyo R888 will be used as control tyre for all competitors in both the Mk2 and the new Mk5 GTi sister race package, which will run alongside the Mk2 series.
The Production GTi Championship has 8v and 16v cars battling for supremacy on some of the UK's finest circuits. The series emphasises close racing, sensible costs and fostering talent, while the new Mk5 championship aims to achieve similar goals with the later generation of more powerful turbocharged cars. Both series are currently undergoing pre-season testing on R888s.
The Toyo R888 is designed for wide appeal in the UK club motorsport market. It is the control tyre in dozens of championships and series, blending varied fitments, high performance and affordability. It has a semi slick design for increased grip, though Toyo adds that the R888 copes well in the wet and cold – a must in the UK summer. It is also road-legal, carrying full e-marking, and can thus be left on to drive to and from the circuit, if required. A new iteration of the tyre model, the R888R was introduced to the UK in January, and will eventually replace the long-serving R888.
Commenting on the sponsorship, championship organiser Rob Sadler said: "We're delighted to continue with our friends at Toyo as control rubber for the 2015 season. Not only do we value their technical input and advice, but we know that these FWD platforms perform exceptionally well on these tyres, giving drivers the chance to really get the best from their chassis set-up in all conditions."
Alan Meaker, motorsport and technical director for Toyo Tires UK also commented: "We are so pleased to be working with the Production GTi team once again. The Mk2 grid looks to be huge this year, but the Mk5 has been simply astounding during testing. That car really is very impressive for the build cost and a superb stepping stone to higher TinTop formulae. It's going to be a fantastic season."
The first round of the championship will be at Snetterton circuit on 19 April.