Stapleton's exclusive passenger car tyre brands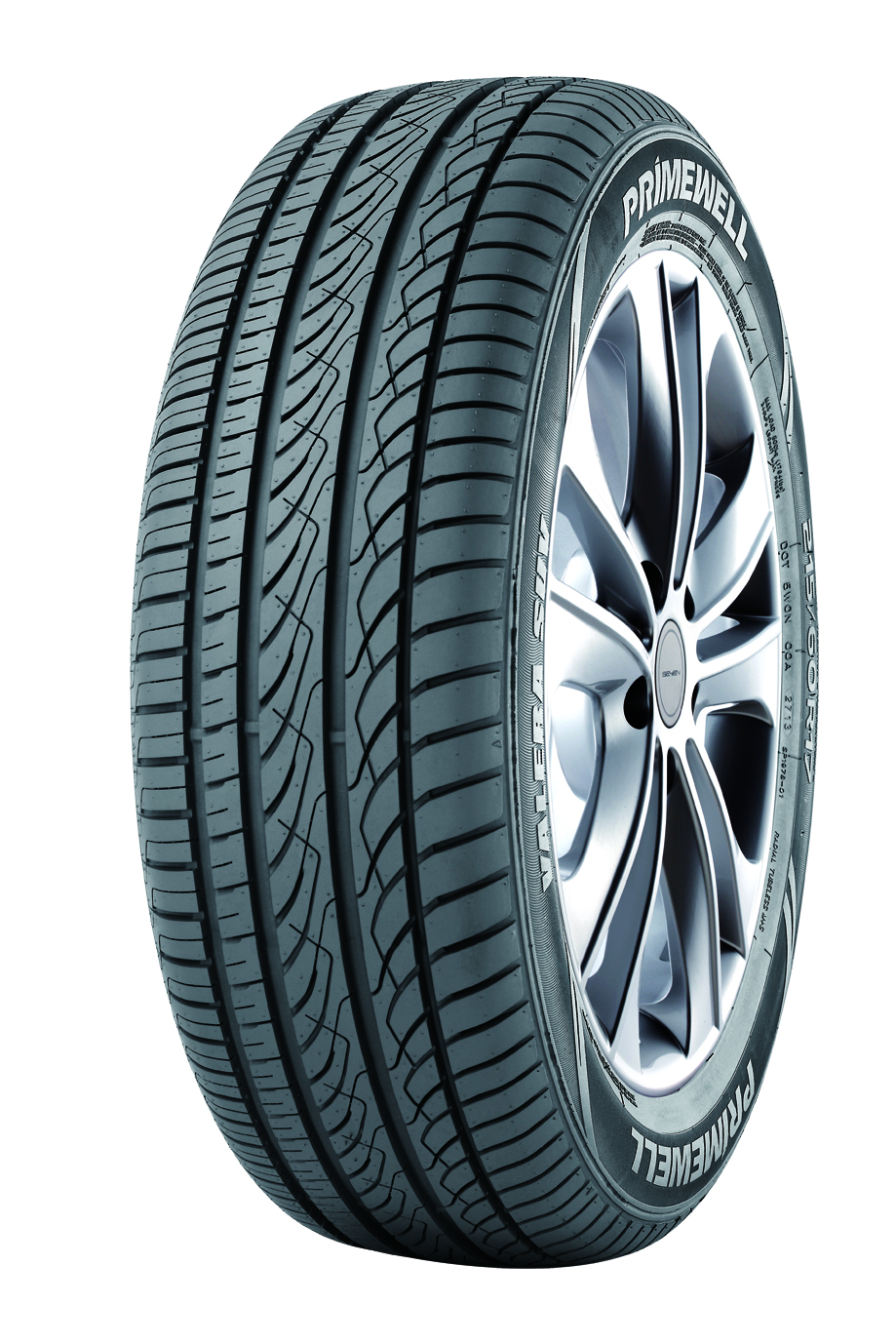 Stapleton's says that availability, affordability, customer focus and safety remain at the top of the agenda in the passenger car tyre market, a philosophy that inspires its stable of exclusive brands, including Maxxis, Nexen, Matador, Primewell and Event. "It's a matter of horses for courses really… and when the economic going's tough as it has been for the last few years, our retailers tell us they need to offer hard-pressed drivers a choice of brands and products that covers all sizes, sectors and price points," says Nigel O'Hara, Stapleton's head of general wholesale. "If the retailer doesn't have the right tyre for the customer at the right time and at the right price, chances are they'll lose the sale. At the same time, neither we nor our retail partners are willing to sacrifice performance or safety just to stay competitive."
Maxxis' Victra MA510 is labelled "a classic of its class" by Stapleton's with a tread design that delivers superior water dispersion and wet traction, as well as the chunky shoulder blocks to improve handling and stability. The UHP Victra Sport VS-01 offers higher performance, with high speed running and driving stability in dry and wet driving conditions. It also provides a quiet and comfortable ride, Stapleton's adds.
Korean brand Nexen provides a more fuel efficient model in Stapleton's exclusive range, with the N'Blue Eco's wide grooves also improving wet performance. Alongside the N'Blue Eco is the newest addition to the range the NFERA SU1 summer UHP tyre, with four asymmetric grooves and special shoulder and rib blocks increasing handling capabilities in wet and dry conditions and stabilising cornering.
Continental's Matador brand provides another mid-market option, with the MP44's asymmetrical pattern, with stiff circumferential ribs, increasing wet and dry braking and increasing protection against aquaplaning with wide circumferential, water-dispersing grooves and open inside shoulders. The MP16, uses the same wide grooves for rapid water dispersion and aquaplaning protection, but also derives a precise steering response, cornering stability and top traction from closed outer shoulder and wide tread blocks. It also includes a tread-wear indicator for increased safety.
Primewell, a second Giti brand, provides its PS880, which has an advanced silica compound to improve braking and wet and dry handling. The pattern also features 'Frequency Disturbing' technology to reduce noise.
Primewell has recently innovated a new SUV tyre – its first to tackle the increasing popularity of the segment in Europe, The Valera SUV is pitched as a "quality affordable tyre" for the European replacement market, which will expand over the next year after the sustained sharp increase in ownership of the vehicle type during 2014. The tyre is manufactured in 11 sizes from 17-20", ranging from 215/60R17 to 275/40R20 and with speed ratings V, W and Y.
Angelo Giannangeli, marketing director for passenger car and light truck – Europe for Giti Tire, said: "This is a key development in the Primewell portfolio, not only because it cements our relationship with existing customers, many of whom have requested a SUV offering, but it opens up whole new sector. The SUV market in Europe now represents 15 per cent of passenger car sales and literally every carmaker is increasing their product range over the coming years. The Valera SUV covers the vast majority of these vehicles, including the ever-popular Nissan Qashqai and Juke models, so the size range is optimal."
2005-founded Event Tyres market share continues to grow, according to Stapleton's. A prime example from Event's comprehensive, keenly priced range is the new Futurum HP – a high performance summer tyre designed for the latest generation of cars with a tread pattern that delivers improved water expulsion, better wet and dry handling and a quiet and relaxed drive, Stapleton's says.
"Any of these brands represents terrific value in its own right – especially when you factor in the Key Dealer Programme we offer for most of our exclusive brands, with preferential pricing as well as branded work-wear, promotional and POS support," concludes Nigel O'Hara. "But we never lose sight of the fact that availability's as crucial to the retailer as affordability – and we've put a huge amount of work into new state of the art warehousing and a delivery fleet expanded to more than 400 vehicles to make sure we're providing a rapid and reliable service on a local level as well as the national one to make sure affordable tyres are available on time every time."