Rapid Granulator becomes Eldan Recycling 'sibling' through acquisition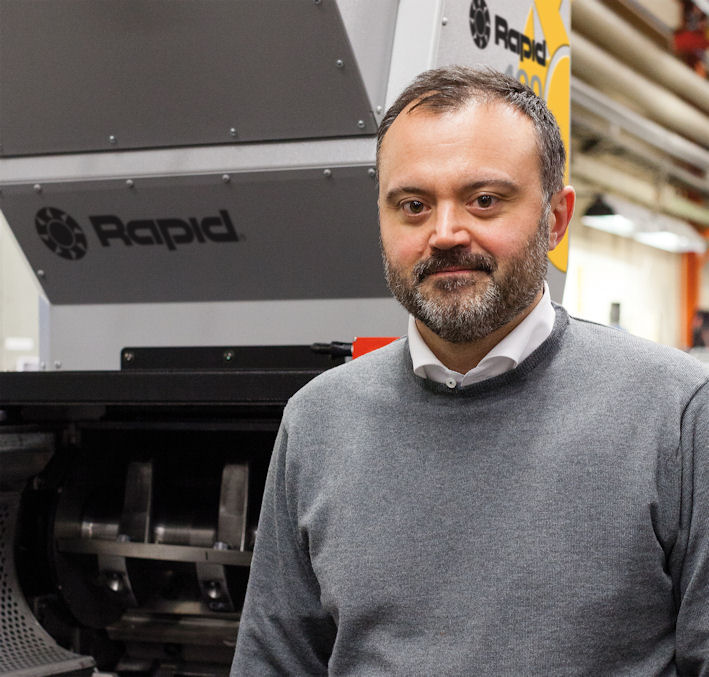 Tyre recycling machinery supplier Eldan Recycling has "joined forces" with Rapid Granulator following the latter's acquisition by Eldan's parent company, Swedish business group Lifco AB. Rapid Granulator will be consolidated in Lifco's Environmental Technology division, which is a part of its Systems Solution business area and the division Eldan Recycling belongs to. Although Lifco has not disclosed how much it paid for the granulator manufacturer, it states the acquisition "will not have any significant effect on Lifco's earnings or financial position in current financial year."
Heading the two companies is Dr. Toni Reftman, who's been appointed to the post of CEO and director of both Eldan and Rapid Granulator. Reftman, who holds a Ph.D. in recycling, was managing director at Eldan for the past ten years and previously served in business development at Rapid Granulator for a nine-year period. According to Lifco, he brings "unique and unrivalled experience" to the newly created post. "Under his leadership, customers of the two companies will benefit from the broadest choice of solutions to meet their exact specifications," wrote Lifco in a statement.
"This acquisition is an important step in the history of Rapid Granulator as it will bring together two successful companies that are able to offer a fully complementary portfolio – making us in effect the world's largest recycling machine company in our field," shared Reftman. "Our new owner is committed to our company for the long-term bringing us back into Swedish ownership and long-term stability, enabling Rapid and Eldan to concentrate on customer service around the world."
Rapid Granulator was established in Sweden in 1942, and prior to its sale to Lifco was owned by US-based IPEG Inc. The Bredaryd, Sweden-headquartered company embarked on a reconstruction process in October 2009 following a huge drop in volumes and margins as a result of the financial crisis; cost-cutting measures it undertook include the winding-up of its Moditec subsidiary in 2010. The company exited its restructuring process in mid-2010, thanks in part to rebounding sales in many global markets. It reported net sales of approximately SEK 300 million (£21.1 million) in 2014.