Quinney becomes Banner Batteries UK country manager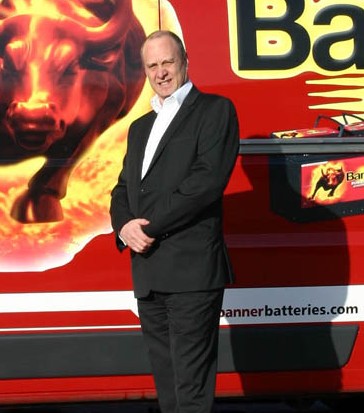 Banner Batteries has appointed Lee Quinney as country manager in a bid to expand its presence here in the UK. Quinney will take on the new role as of 28 February.
Joining Banner Batteries after eight years with GM brand, ACDelco where he held the position of director, Quinney brings 30 years' experience of the UK automotive and commercial vehicle parts aftermarket. Having started his career with Dorridge Auto Spares, he has held a number of senior management positions with leading names such as Car Lighting Services, Valeo and Magneti Marelli UK Ltd.
Commenting on his new role, Lee Quinney said: "Banner Batteries is not only recognised for the quality and depth of its product offering, within the automotive sector the company has a strong OE pedigree, supplying to the likes of Porsche, BMW, Aston Martin and Mercedes. It is against this backdrop that we intend to promote Banner Batteries as a complete solutions provider with a strategy to ensure the brand secures the true growth potential that we know exists here in the UK."
Instrumental in helping drive the company's development programme will be initiatives such as Banner's recently introduced web-based VRM (Number plate) battery application guide, full details of which are set to be announced shortly.
Quinner commented: "The lookup tool is just one in a series of new resources that are set to come on stream and which will prove conducive in supporting Banner's development programme during 2015 and beyond. What's more, we have a dedicated and highly-experienced team in place at Banner who are committed to ensuring that we deliver a first class service to what will become a rapidly expanding customer base."