Maxam launches Android app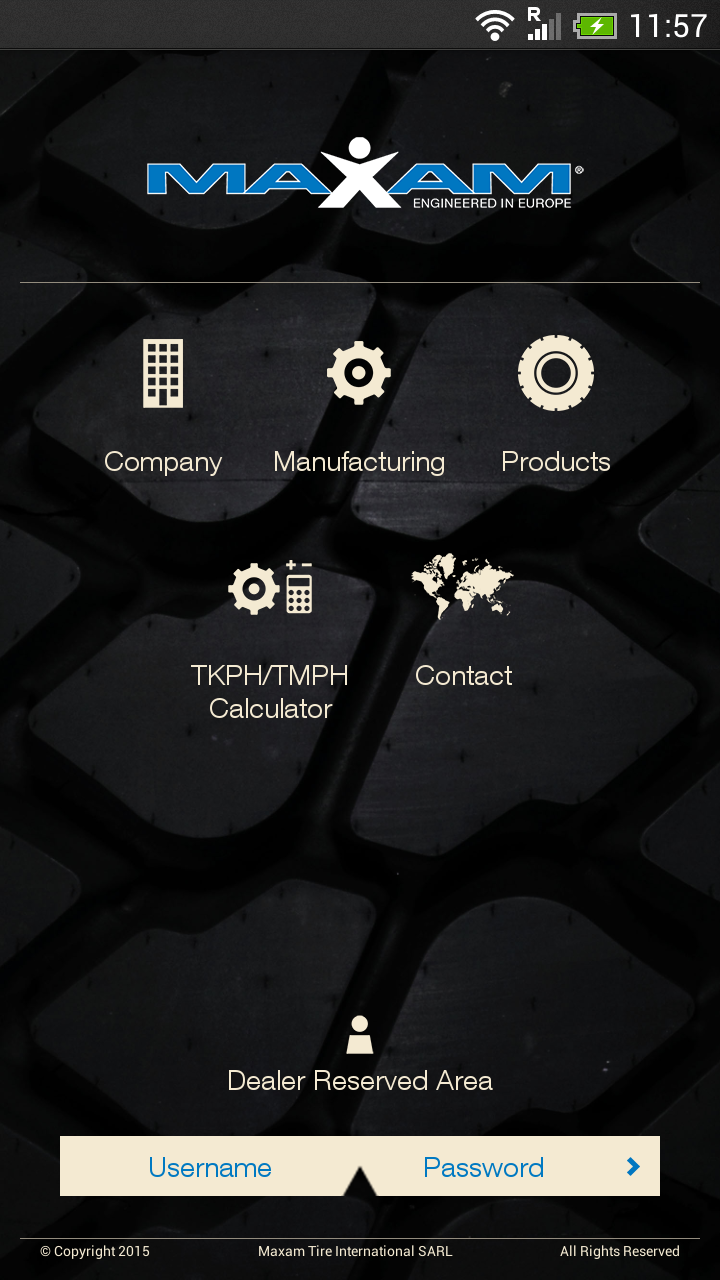 Maxam Tire, the specialist manufacturer of OTR and industrial tyres, has launched a new version of its app for all devices working under the Android system, such as Smartphones, Tablets and Phablets. It complements the existing Maxam app for iPad and incorporates the same features.
These features include a profile of the company, details of its manufacturing quality regime and its commitment to total customer satisfaction. There are also details of all Maxam products, including tread patterns, sizes, applications and 3D visualisations of the tyres.
A special feature is the TKPH/TMPH calculator, which is an interactive interface that allows the user to see how his tyre is performing in terms of productivity. A reserved area allows those with a dealer account to save, share and edit their TKPH/TMPH calculations.
The app has been designed to reflect Maxam's corporate image, as seen on the company's website and this design will be incorporated in future catalogues and brochures.
Speaking about the launch of the new app, Ian Thomas, CEO of Maxam Tire, said: "We believe that the new App will prove to be an invaluable tool for customers, dealers and end users. It not only includes details of the entire range of Maxam tyres, but the user-friendly TKPH/TMPH calculator provides on-the-spot tyre performance data."