Bridgestone extends Arla commercial fleet partnership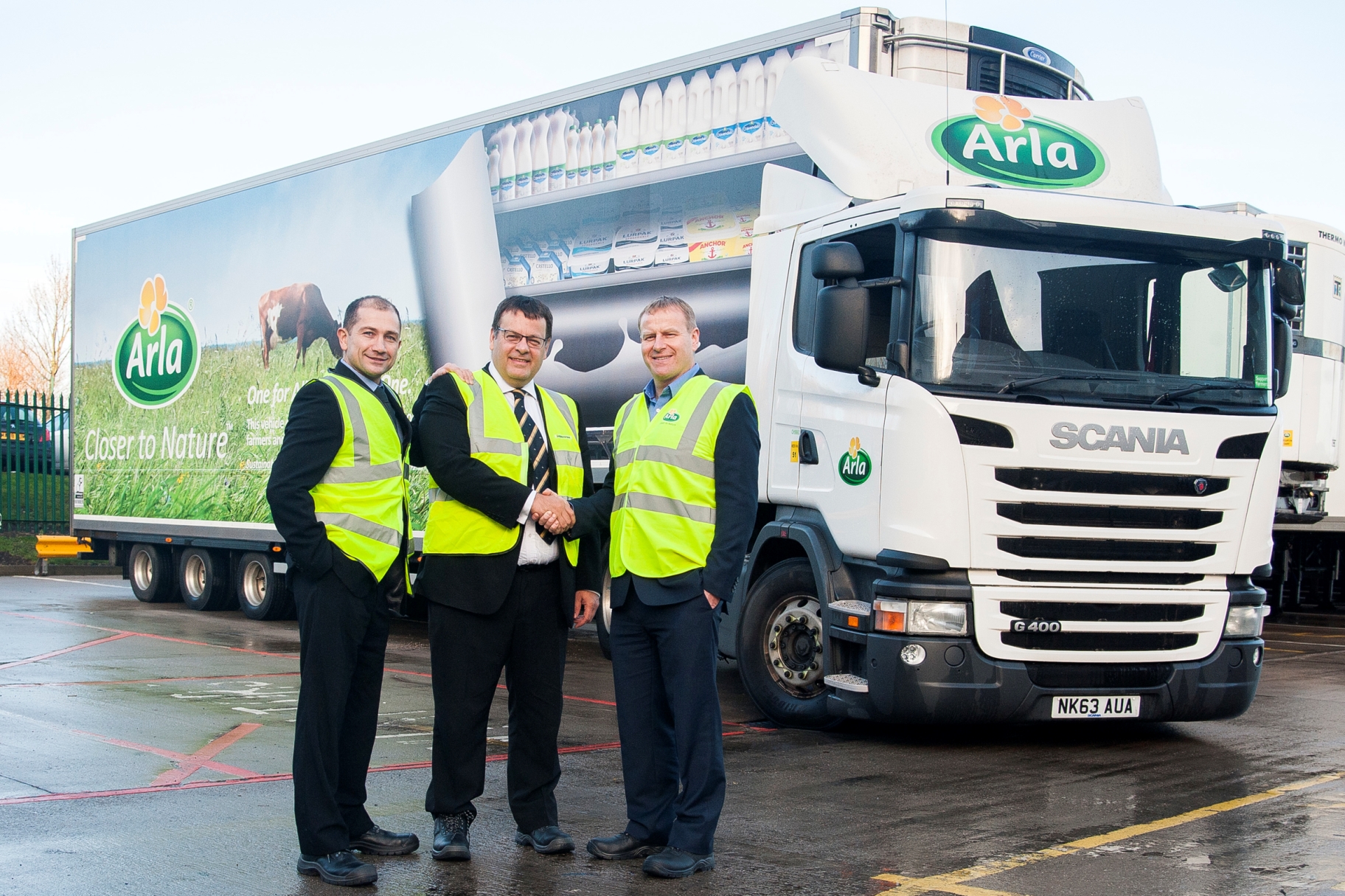 Bridgestone has extended its fleet agreement with Arla Foods. The 13,500-strong global dairy farmer cooperative now has a deal in place with Bridgestone up until 2018. The tyre manufacturer will supply its premium tyre range and Total Tyre Care services, continuing a partnership that goes back 10 years in the UK. Bridgestone also supplies Arla in the north Europe region, specifically markets in Denmark and Sweden.
Bridgestone's tyre pressure monitoring systems and tailored package of support were both cited as major factors in the extension, with call-out times being reduced by up to 30 per cent as a direct result.
Bridgestone commercial sales director, Greg Ward said: "To be in a position to announce this news is a great feeling for a number of people, who have been in discussions for a long time now.
"We have demonstrated real value to Arla by not only reducing call-outs through our support, but also identifying opportunities to deliver fuel savings by way of our TPMS technology."
Arla's dairy products are delivered across the country, with a portfolio of brands including Lurpak and Anchor. Supported by real-time monitoring and analysis of fleet performance, Bridgestone supplies Arla with its most cost efficient tyres. These products, services and systems are delivered by Bridgestone's Truck Point network combined with the specialist Bandag retread network.
Arla's maintenance teams are also supported by Bridgestone's fleet managers who offer specialist advice and consultation. The companies say they are committed to a process of continuous improvement.  This includes on-site coaching and monthly performance reviews to identify and implement service improvements.
Ward added: "Discussions have been in place for some time now and we are delighted to have reached an agreement. We think it demonstrates longevity and offers an endorsement of our commercial fleet solutions."