Yokohama tyres for Ariel Nomad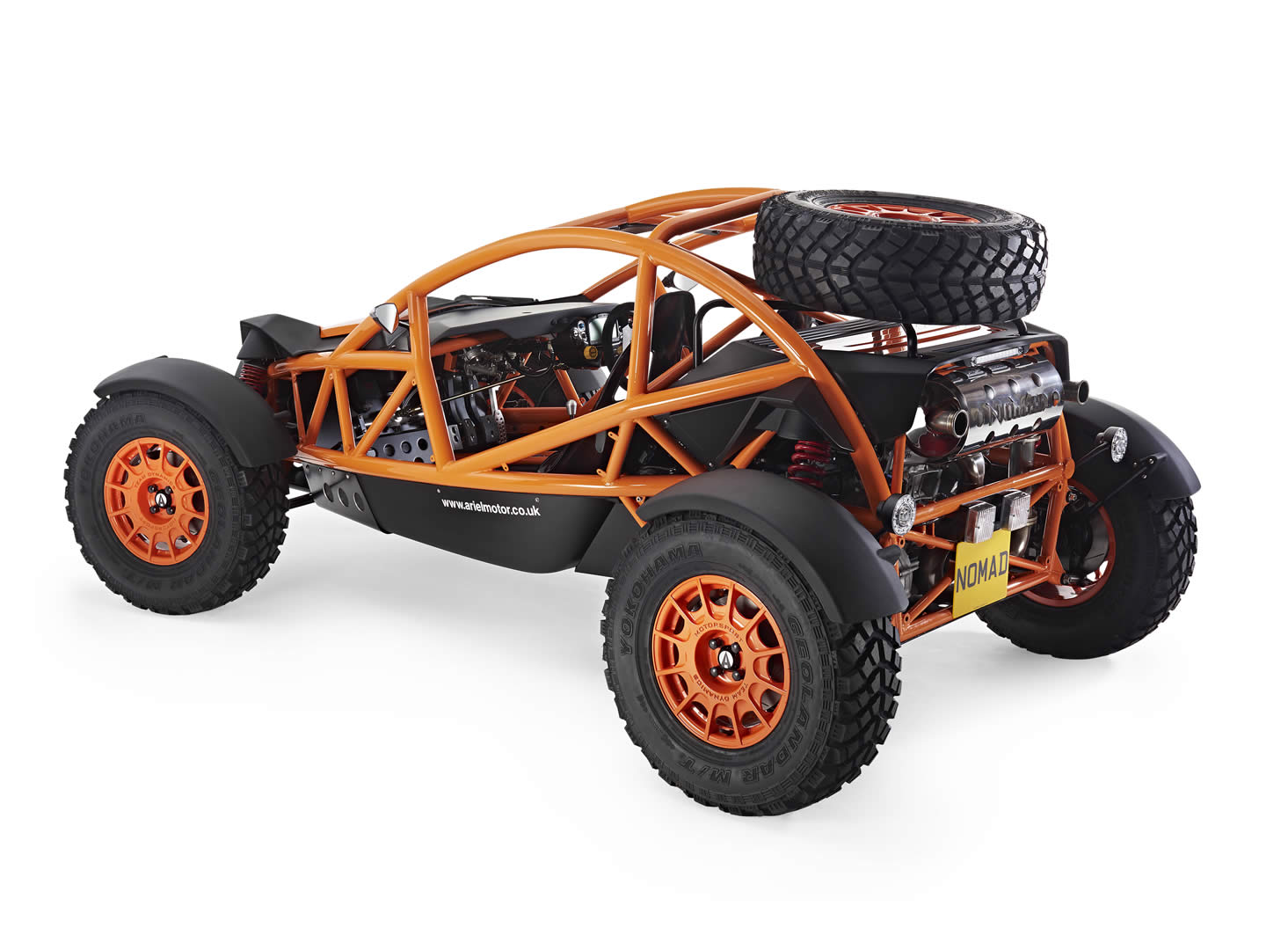 The Ariel Nomad lacks doors and a roof, but fortunately the new machine from the creator of the Atom is well-equipped in the wheel department – and as these wheels needed tyres capable of handling everything the lightweight, 235BHP Nomad could throw at them, Yokohama was chosen to supply the rubber.
The choice of Yokohama tyres for the Ariel Nomad was announced at the car's Autosport International launch; the Nomad will be available with what Yokohama calls its "most aggressive" off-road tyre, the Geolandar M/T+, a tyre designed for use on sand and the most slippery conditions. Other available tyre options on the Nomad include the Yokohama Geolandar A/T-S and Geolander H/T-S. The Advan A053 gravel rally and A006T tarmac rally tyres are a further option for off-road and competition use.
The Nomad follows a similar ethos to the Atom, built around an open spaceframe chassis but using outboard suspension with long travel rather than the Atom's inboard set up. It also features a fully 'enclosed' design for improved roll protection and, among many options, a full-length windscreen setting its stall out clearly as an off-road buggy. It uses a 2.4-litre Honda engine aimed at developing torque for off-road use.