Pirelli Autosport Show stand wins award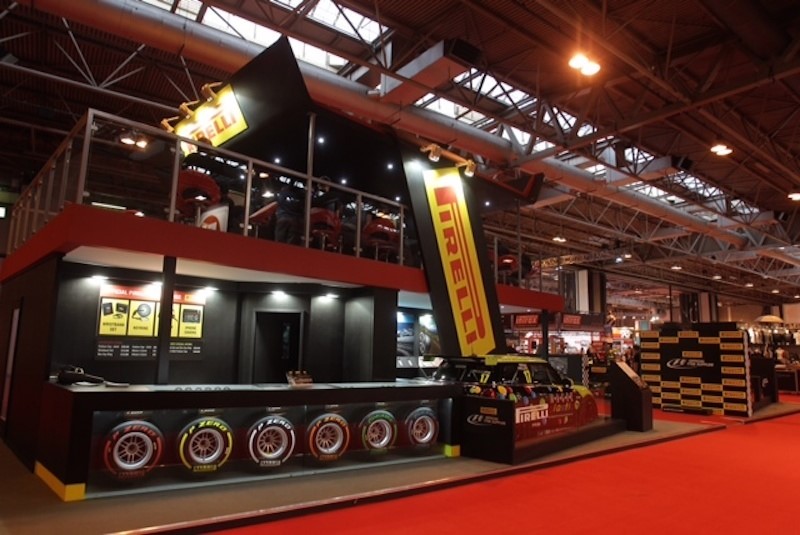 Pirelli has clinched the award for the Best Use of Overall Space at the Autosport International show held at the National Exhibition Centre in Birmingham.
The award was given by the show's organiser, Haymarket Exhibitions, in recognition of Pirelli's innovative new stand, which showcased the company's Formula One heritage and future, plus examples of its national motorsport activities, including its new alliance with the BRDC Formula 4 Championship. The striking design of the stand ensured that it was recognisable from a distance, thanks also to the stylish incorporation of Pirelli's distinctive black and yellow corporate colours.
Not only did the stand contain three competition cars, reflecting the diversity of Pirelli's British motorsport campaigns, but it also hosted a Formula One pit stop challenge simulator, which allowed visitors to set times for changing an F1 wheel, and a rooftop meeting lounge, as well as a display of tyres from the world-famous P Zero range. There was also enough space to host a launch of Pirelli's latest motorsport activities within the UK and the annual British Rally Championship awards ceremony.
Located next to the F1 Racing area at the show, the Pirelli stand perfectly reflected the Italian firm's brand values: innovation, technology, style and performance.
Pirelli UK managing director Dominic Sandivasci commented: "We're very pleased to have received this recognition for our stand at Autosport International. This year, we tried to do something a bit different compared to previous years, and it clearly went down very well. We aimed to maximise our use of space as we had a number of different products and cars to showcase, without making the stand feel in any way cramped. Our objectives in this were met, and we were able to welcome a huge number of visitors and fans throughout the four days of the show."