Michelin describes Exelagri plans as 'ambitious'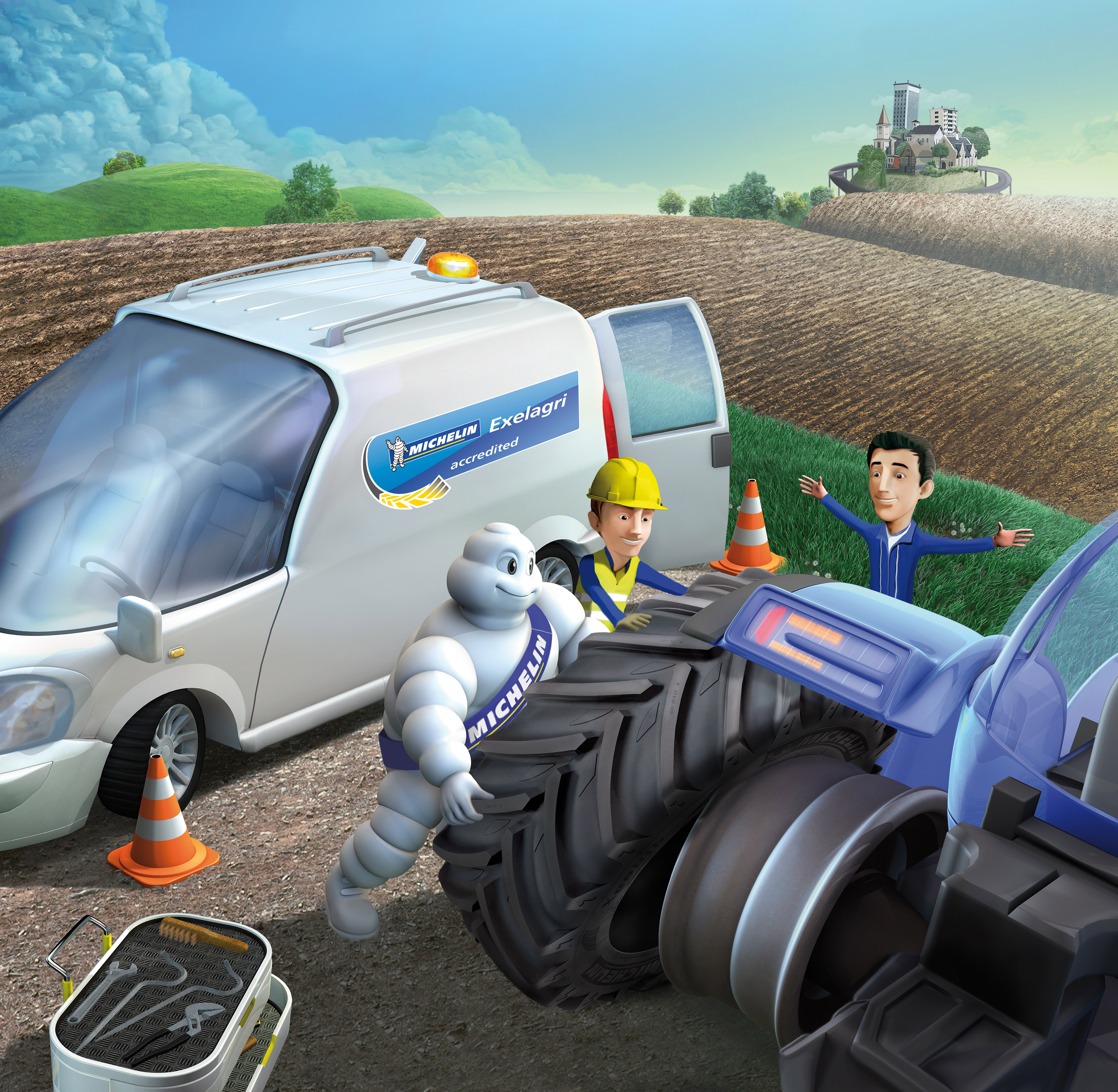 As reported last month, Michelin is gearing up to make some changes to its Exelagri dealer network in Europe. In a UK-market press release, the tyre maker describes these changes to its agricultural tyre dealer programme as "ambitious growth plans" and says its enlarged, 1,000 outlet network aims to gain a 50 per cent share of the agricultural tyre market by 2024. While the release does not specify where this growth will take place, Tyres & Accessories understands that Exelagri growth efforts will focus on Eastern Europe.
"Michelin is identifying new growth prospects for its Exelagri network and we are confident over the next ten years we will continue to increase our share of the European farm tyre market," said Mike Lawton, commercial director of Michelin's Agriculture division in the UK and Republic of Ireland. "We work in close partnership with our Exelagri dealers, ensuring they offer the specialist services required by today's farmer. Farmers and contractors are much more aware of the impact their tyres play in their operation and so it is essential we have expert dealers out there who can offer the advice and support needed to ensure total performance is achieved from our rubber."
Since the network was formed in 2004 it has grown to 770 certified outlets (according to Michelin UK; in Polish market PR, Michelin reports a 790-outlet Exelagri network) – 95 per cent of which are in Western Europe. The company has a 38 per cent share of the European agricultural tyre market – meaning close to four in every ten tyres sold in Europe today, regardless of brand, come from a Michelin Exelagri dealer. The first Exelagri dealer in the UK was accredited in 2006, and Michelin UK says 43 Exelagri points of sale operate here at present.
In a press statement released in German-language markets last month, Michelin also shared its intention to raise its Exelagri presence in Eastern Europe from 38 to 350 points of sale. This means a future network of 1,000 outlets would include a trimmed-down Western European network. In response to questions regarding the composition of tomorrow's Exelagri network, Michelin said it is raising the entry criteria for the Exelagri programme, and therefore it "expects that the number of Michelin Exelagri points of sale in Western Europe will decline." In Eastern European markets, Michelin has disclosed its goal of achieving a 65/35 per cent balance between Western and Eastern Europe in its future, 1,000-strong Exelagri network.
Michelin shares that successful applicants must first "meet a strict set of specifications" and be audited by an independent certification organisation.