Michelin CargoXBib trailer tyre clocks 5 years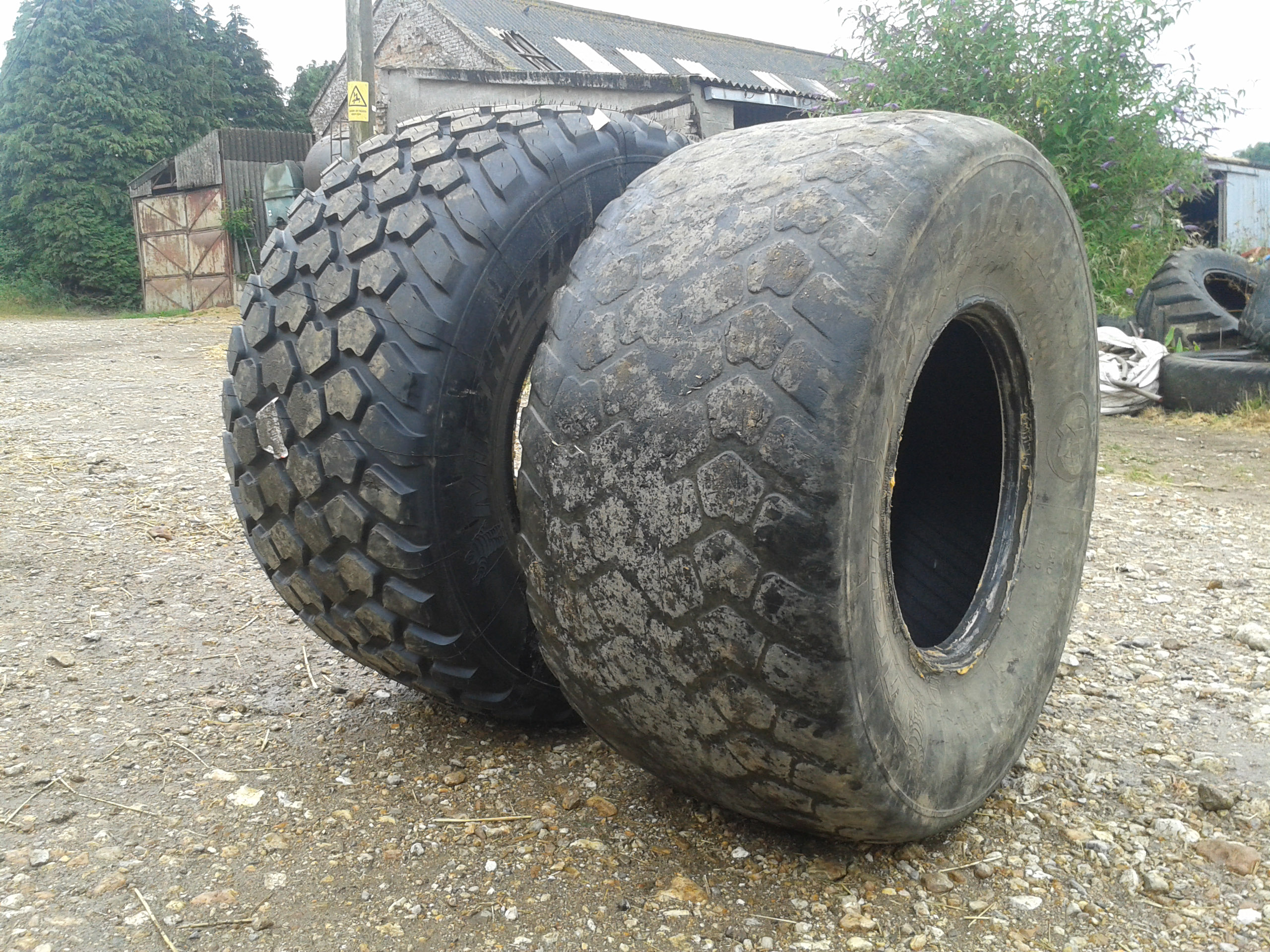 Dorset-based agricultural contractor, Bernard Cox Ltd is replacing one Michelin CargoXBib for another after the tyre registered five years' service. The contractor, which works mainly on arable and grassland contracts in the Dorchester area, specified the CargoXBib 560/60 R 22.5s as original equipment on a fleet of new trailers. The tyres are now being replaced as the tread has worn sufficiently due to the intensive work they have undertaken.
Owner, Bernard Cox, says: "When we were deciding which tyres to fit to the trailers we spoke to a lot of other contractors and they all said the Michelin CargoXBibs were better than any other tyre, due to the fact they last longer and are incredibly durable.
"We've been impressed with how many years of service we've had out of the rubber and didn't hesitate about replacing the worn tyres with exactly the same again. Michelins cost a little more upfront, but when you think of the life you get out of the tyres and the added benefits – they more than pay for themselves."
The trailers are used primarily for grass silage, grain harvest and maize silage, so operate intensively between April and November, functioning at maximum capacity.
Michelin says that the CargoXBib is best for low pressure applications, increasing soil protection and preserving its customers' yield rates and productivity. The tyre also possesses low rolling resistance characteristics, helping to reduce fuel costs.
Bernard Cox runs a fleet of 13 tractors, five trailers, three combine harvesters, two telehandlers, two forage harvesters, a self-propelled sprayer, muck spreaders and balers. It fits Michelin tyres to around 80 per cent of its fleet.
Michelin is expanding its range of trailer tyres with the introduction of its CargoXBib High Flotation tyre. Available from early 2015, the new CargoXBib High Flotation fitment is the first trailer tyre to include Michelin's patented Ultraflex technology.