Landsail launches new website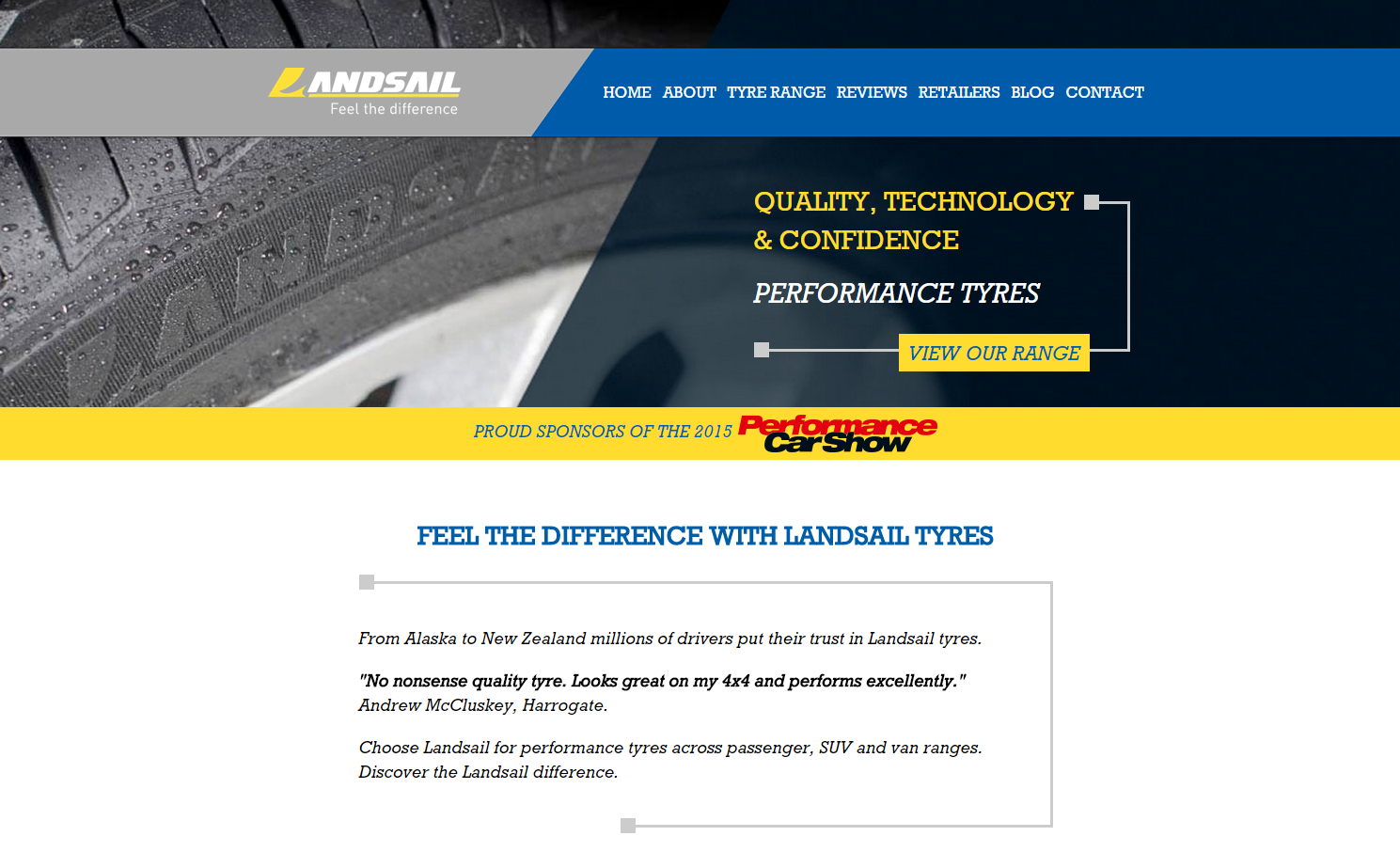 Landsail has launched a new UK website to showcase its growing range in the week they will present the Performance Car Show at Birmingham's National Exhibition Centre (NEC). The new website has been developed to accommodate Landsail's extensive range, which has expanded from 100 sizes in 2012 to 225 sizes today, and will be featured at the show. Landsail had a successful year in 2014, having acquired new dealers; accelerated investment in engineering and production; planned a new factory in Thailand; and manufactured its first aircraft tyre. The brand also made its Brityrex debut, with manufacturer Sentury Tyre.
By the end of 2015 annual capacity will increase from 15 million pieces per year to 25 million. Since distribution started in earnest in 2012 more than 2.5 million Landsail tyres have been sold in the UK and Ireland. In the same period the brand says that sales have increased year-on-year by over 25 per cent.
The brand plans to increase its fitments to the tune of a further 100 sizes in 2015, including tyre produced for new segments.
The new website allows customers to search the expanding Landsail range by tyre size or registration number and features the full range for the first time. Additional features will include reviews, a new dealer search facility, tyre advice, blog, competitions and information for dealers. Designed by creative agency Liquid, www.landsailtyres.co.uk is fully responsive, working across mobile, tablet and desktop devices.
The Performance Car Show, which runs from 8-11 January, is the leading UK exhibition dedicated to enthusiasts of sports and performance cars. Visitors to the show will see Landsail's latest performance tyre ranges.