Kerr's Tyres signs 3-year deal with Hannon Transport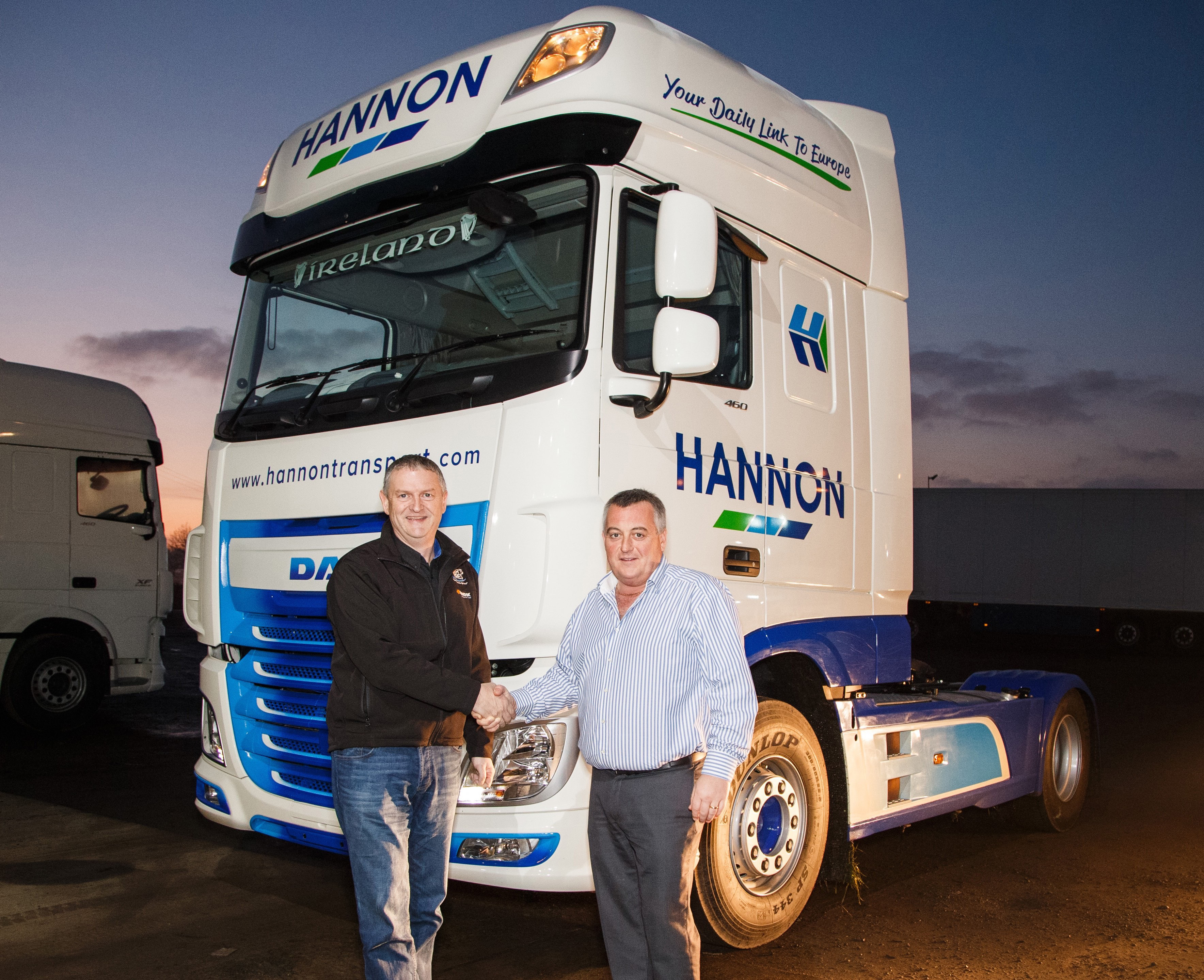 Kerr's Tyres is to supply, fit and maintain all tyres for Hannon Transport's fleet of over 300 units and trailers. Hannon is one of Ireland's leading refrigerated haulage companys dealing with the transportation of cut flowers, plants, fruit, vegetables, meat and dairy from mainland Europe across the UK and Ireland.
The three-year deal, with an option to extend for a further three years, will reportedly focus on the supply, fit and maintenance of fuel efficiency tyres designed to reduce fuel costs and the number of breakdowns over the life of the contract.
"At Hannon Transport we are very pleased to award this contract to Kerr's Tyres." said Aodh Hannon, managing director of Hannon Transport, "So far we have seen our breakdowns drop from five per week to only five per month.  This alone represents a significant saving for our business reducing the time spent idle at the side of the road and maximising the driving time of our drivers."
The contract, which is also a Pence Per Kilometre (PPK) contracts, is designed to deliver significant savings over the lifetime of the contract. These savings will be achieved due to a number of factors such as the fuel efficiency of the tyres being fitted, a proactive preventative maintenance programme and the savings made through less breakdown time leaving a unit and driver sitting idle at the side of the road.
"At Kerr's Tyres we are delighted to have been awarded this prestigious tyre contract by Hannon Transport", said Norman Kerr from Kerr's Tyres, "We believe that every customer is different and it is our job to work out what will suit their individual requirements in order to deliver the right solutions to suit their business."