Avon Tyres embarks on a 'very British adventure' with new Trailrider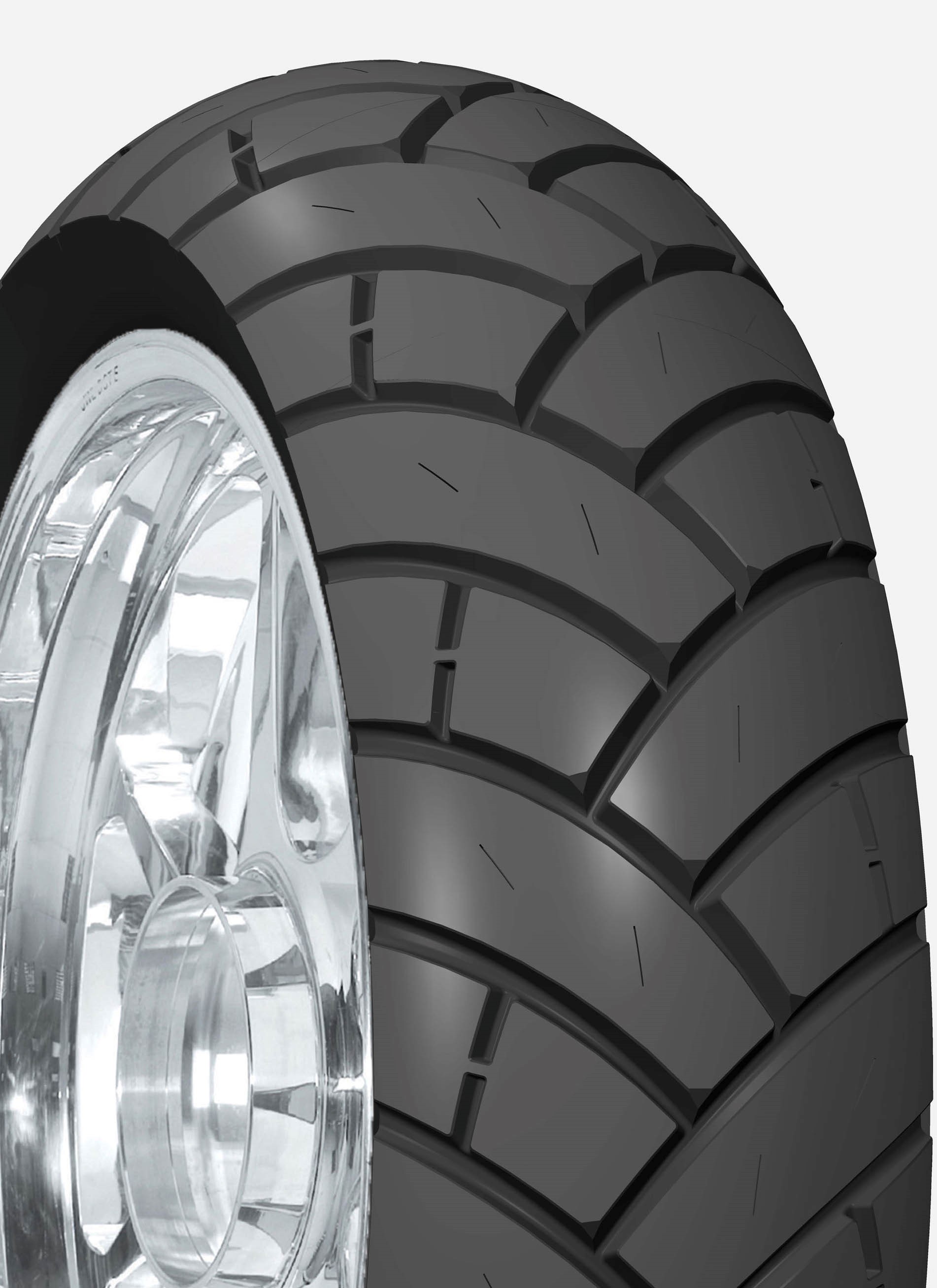 Avon Tyres has extended its adventure touring motorcycle tyre range with the launch of a new adventure sport tyre – the Avon Trailrider. The tyre maker says it applied the very latest know-how in terms of casing construction, compound characteristics and tread pattern development to create a tyre it says blends the all-season road capabilities of the critically-acclaimed Storm 3D X-M sport touring tyre with a rugged, off road-styled tread pattern.
Avon engineers and test riders focused on stability, wet grip and mileage on a wide range of large-capacity dual-sport machines. The result, says Avon, is a design that offers improved capability over the outgoing Distanzia tyre. It's also a tyre developed in Britain, on British roads, in British weather – so it promises the ultimate in performance for UK riders, the manufacturer adds.
"We've designed the Trailrider carcass construction to deliver improved grip and handling," shares Avon motorcycle design engineer, Ashley Vowles. "Our chemists have come up with a new super-rich silica compound, using the latest compounding technology to enhance wet grip without affecting mileage. We've also used a multi-compound tread on the rear radial models, giving softer tread on the edge for better grip, and a more durable compound in the centre of the tyre for better mileage.
"The radial Trailrider also incorporates our '3D Sipe' technology – three-dimensional interlocking toothed grooves, which open up to clear water, but lock closed when under pressure to improve stability and grip. They also limit tread flex and allow the tyre to warm up quickly," continues Vowles.
Avon's new Trailrider will be available from the beginning of June in a large range of sizes – six fronts and twelve rears – and will be produced in radial and bias ply constructions. The tyre will be on show on the Bike Tyre Store stand at the Motorcycle Trade Expo show at Stoneleigh Park, Warwickshire, from 18 to 21 January 2015.