Rubber ducks bring Goodyear a SABRE award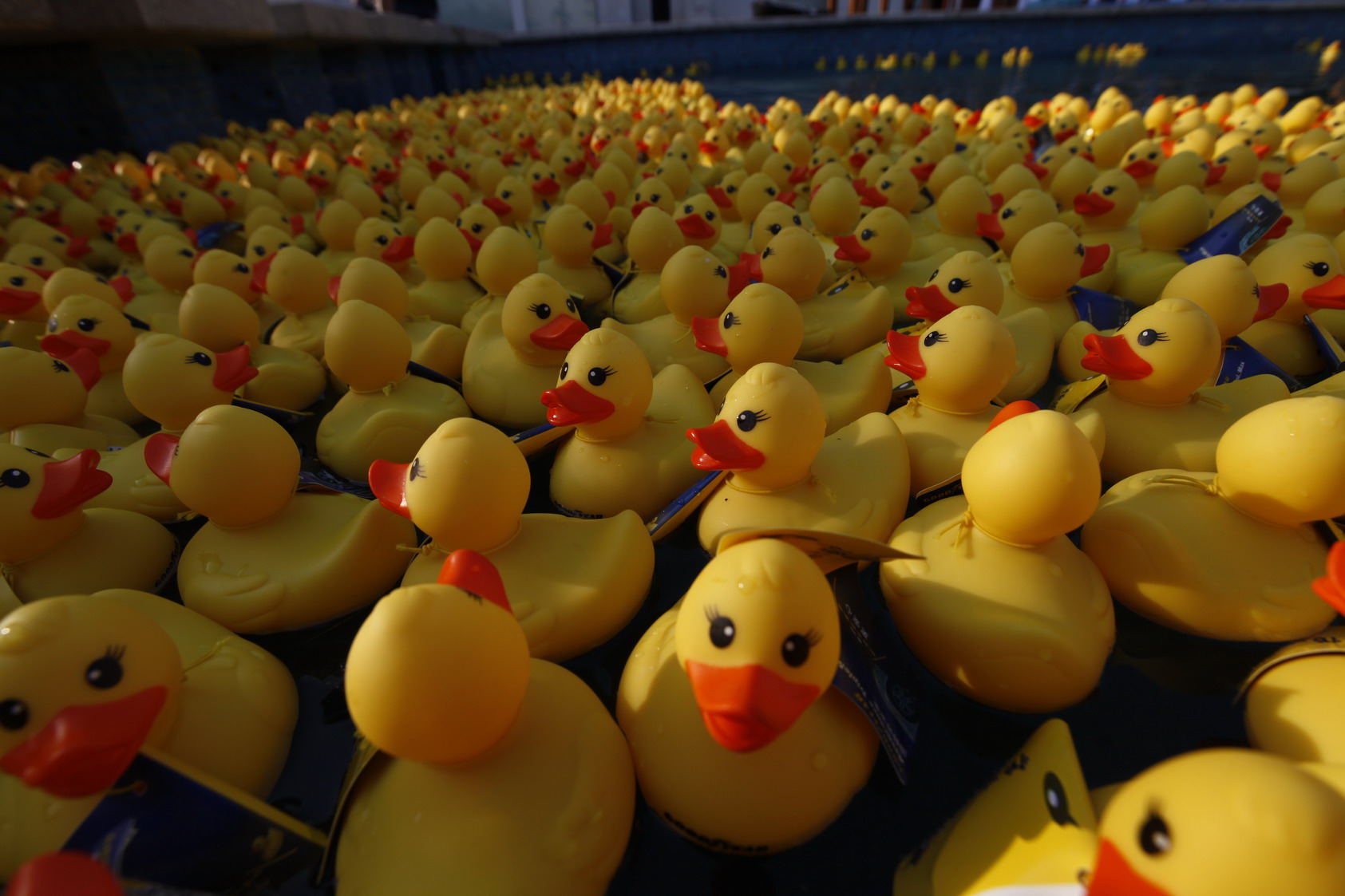 A public relations campaign supporting the launch of a Goodyear-brand tyre in China has been honoured as one of the world's 50 best public relations programmes by The Holmes Group, organiser of the SABRE Awards. At the 2014 Global SABRE Awards, an event billed as the "elite of the elite" that brings together the finest from the SABRE Awards competitions in the Americas, Asia-Pacific and the EMEA region, Goodyear was named winner in the specialist audience – marketing to men category.
"The Goodyear Assurance TripleMax tyre was launched in 2013 and is designed to deliver significantly shorter braking distances, particularly when driving on wet roads," said Ben Chao, vice-president of marketing for Goodyear China. "To introduce the tyre to the market, Goodyear China launched the 'Enjoy the Rain' campaign and chose the iconic yellow rubber duck as the symbol for safer driving in wet conditions."
More than 1.3 million Goodyear-branded yellow rubber ducks were distributed to drivers in six major cities across China. By scanning a QR code on the rubber duck, audiences connected to a mobile website that provided comprehensive information about the new tyre. In addition to the distribution of the rubber ducks, the Goodyear campaign was anchored by an 'Enjoy the Rain' music video, and utilised a combination of new media channels including online video sites, a mobile site and radio broadcasting. The 'Enjoy the Rain' music video of a driver happily dancing in the rain with yellow rubber ducks was shared extensively on social media with more than 13 million views.
Hosted by the Holmes Report and judged by a panel of marketing experts, the SABRE awards attract more than 5,000 entries from more than 60 countries. The awards' aim is to recognise public relations campaigns that demonstrate the highest levels of creativity, integrity and effectiveness.
Goodyear Tire & Rubber has been present in China since 1994, becoming the first global tyre manufacturer to invest in the country when it established its passenger car and truck tyre manufacturing operation, Goodyear Dalian Tire Company Limited. Goodyear Dalian became a wholly-owned Goodyear subsidiary in 2008. Goodyear China's distribution network includes almost 65 distributors and close to 1,600 branded outlets throughout the country.