Oh Christmas tyres, oh Christmas tyres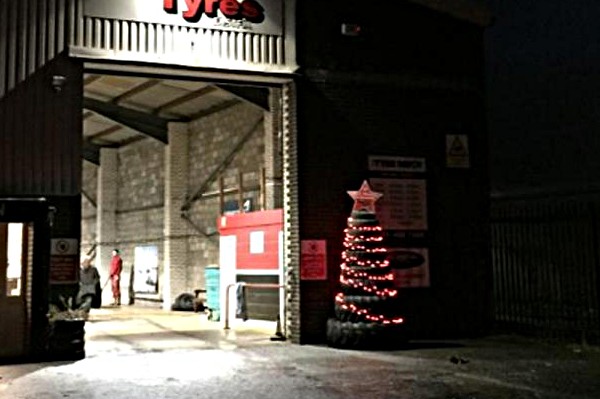 As we reach the end of 2014, we think it's a great idea for tyre dealers to find a way to celebrate. One dealer's decoration in the north east caught Micheldever wholesale director, Alan Baldwin's eye; he sent a picture of Grande Tyres' Christmas Tree made of various types of tyre to Tyrepress.
Newcastle's Grande Tyres expanded its business to premises five times bigger than its previous unit, an 11,000sqft unit on Whickham Industrial Estate, opening in January 2012. Director Greg Harm and his wife Deborah spent a reported £260,000 buying and refitting the depot. Tyrepress applauds its innovative Christmas Tyre Tree, and wishes everyone at the centre a good festive season.
We would also like to extend our Christmas greetings to all of our readers, and hope that you will continue to enjoy using our print and digital services in 2015. The offices will reopen on 5 January, 2015.