Maxxis up, despite down market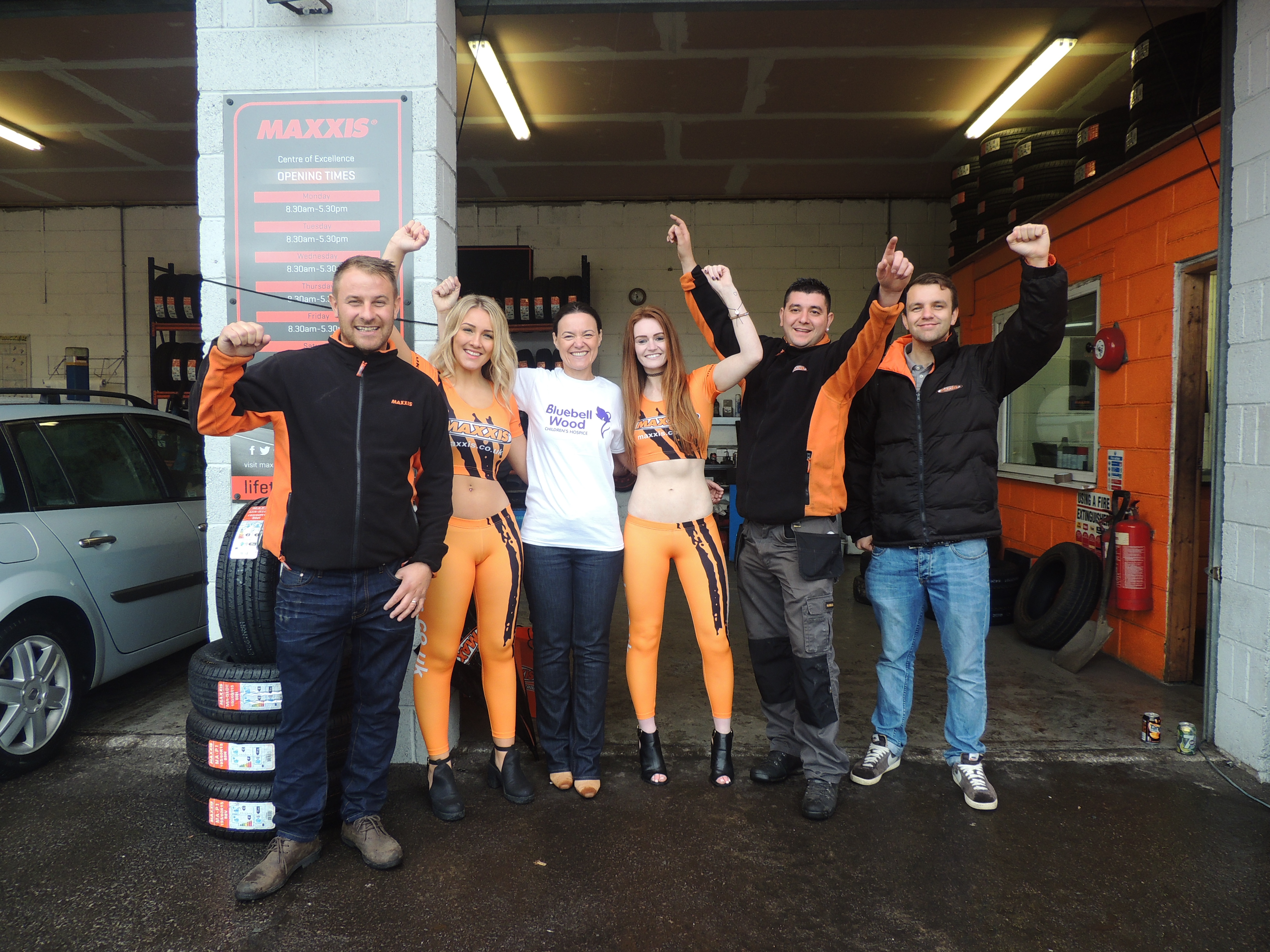 Retail growth, OE increase and sponsorship all contribute
Despite other whole market figures saying the UK annual passenger car tyre replacement demand fell back during 2014 (Gfk) or was stable (Continental), Maxxis reports that the last 12 months actually represented examples of "good growth". While not exclusively for this reason, this is likely to be a result of the company's successful growth of its fitting network – not to mention increases in OE sales and product development and strategic sponsorship.
In correspondence with Tyres & Accessories at the end of 2014, Maxxis UK managing director Derek McMartin observes that tyre prices fell during the course of the year as a result of pressure from major brands. However, as much as some would see this as a reaction to the price-competitiveness of lower cost players, Maxxis reports that irrespective of such changes, more people are coming to Maxxis "as a focus brand".
And with this comes mutually beneficial marketing support. One example of this came back in October when Maxxis reported on an open day at Kilnhurst Tryes. According to the company, the Kilnhurst Tyres' open day proved "a huge success, thanks in part to some special guests supplied by Maxxis." The event was arranged to launch Kilnhurst's brand new garage refit however the icing on the cake was appearances from the Maxxis Babes and British Drift Championship race team, Its a Drift Life.
Having been fitting tyres at its site in Mexborough since 1991, the new shop fit from Maxxis came at an ideal time for Kilnhurst Tyres, as company director, Neil Hunt explains: "Having supplied Maxxis tyres for three years now, it is great to achieve Maxxis Centre of Excellence status. Being able to offer customers a quality tyre for the right price is excellent, but to be able to offer them a lifetime guarantee on top of that is what really sells the brand and pushes it a long way. Since having the refit, sales of Maxxis tyres have noticeably increased, and in the past month alone we have sold just under 1300 units. Compare that to our local competitor, who sold less than that of a rival tyre brand across three sites, and we're more than pleased."
Kilnhurst Tyres is one of over 300 car dealerships which have been awarded Maxxis Centre of Excellence status, with its commitment to promoting Maxxis, a major factor in its success, as managing director, Derek McMartin confirms: "With the growing support of our dealers, Maxxis is fast establishing itself as a major player in the UK tyre market and we will continue to express our appreciation through the Maxxis Centre of Excellence Programme."
The Yorkshire-based, family run dealership, hosted its open day in aid of Bluebell Wood Children's Hospice in South Yorkshire, which offers care and support to children with a shortened life expectancy, both in their own homes and at the hospice in North Anston.
At the same time as improving replacement sales through retail partnerships such as the centre of excellence scheme, OE sales are also said to be improving and more investment into Maxxis' European Tech Centre is expected to support this. McMartin reports increased sales of the firm's motorsport tyres too, with the depth and breadth of the firm's race tyres portfolio also growing as "more people choose Maxxis".
Prospects for 2015
Looking forward into 2015, Derek McMartin also shared some ideas of what the company is considering/can foresee in 2015. First Maxxis will soon be launching a new radial tyre at the start of next year as part of the Motorcycle Road Show.  The company's sponsorship strategy, which includes both football and motorsport sponsorship, is said to be "continuing". At the same time, on a more global level, Maxxis parent firm Cheng Shin is investing in a new factory to support OE in Indonesia.
Quote from Derek McMartin: "It has been an interesting year for Maxxis in terms of both products and brand as a whole. As well as adding products such as the VS01 and MECo3 to our range, we are also getting much more brand recognition from both consumers and dealers. There are more people walking into garages and specifying Maxxis than there were this time last year, which has led to more and more dealers signing up to our Centre of Excellence programme. With the new product launches, sponsorship deals and other initiatives scheduled for 2015, we expect our current growth to continue and our market share to be even higher by the time we get to 2016."