Marshal website for Middle East launched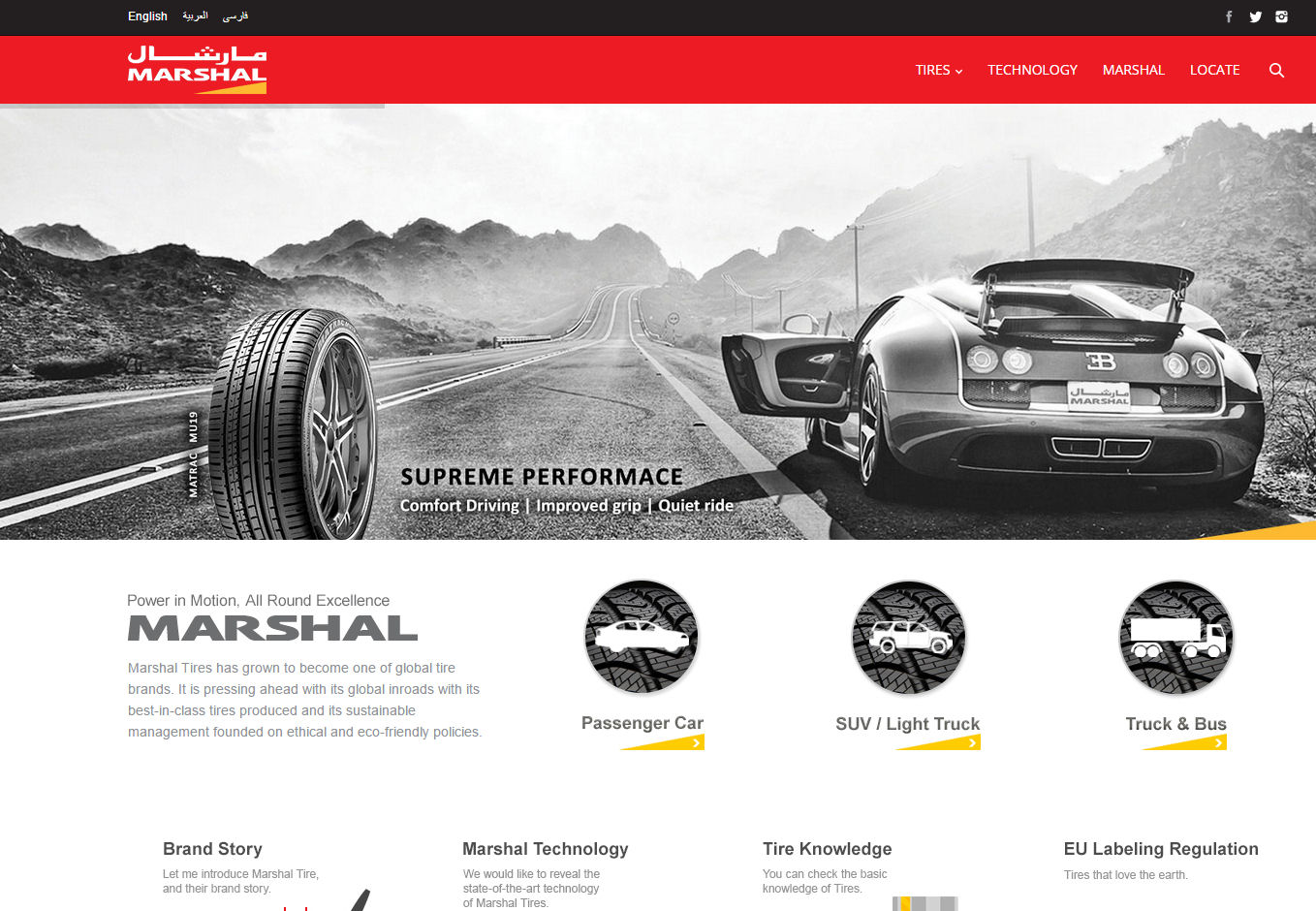 The Marshal tyre brand's digital presence in the Middle East region has been expanded through the launch of a new website. The multilingual English-Arabic-Persian site aims to inform consumers prior to making a purchase decision, and in addition to covering the entire Marshal product range it provides a dealer locator to help potential buyers find the nearest centre. The site is optimised for desktop, tablet and mobile viewing.
Commenting on the launch of the new marshaltiresme.com website, Alireza Moaref, managing director of Varga Trading Co. LLC, the trading partner of Marshal Tires in the Middle East said: "The market for tyres in the Middle East is growing at an amazing pace. As the meeting point of three major markets – Asia, Africa and Europe, the region is a major logistics hub for the import and re-export of automotive parts and accessories including tires. Most of the countries in the region are undergoing a phase of immense development with heavy spending on infrastructure and industrial projects. The Middle East also has an expanding population of young people with plenty of spending power. Dubai has one of the highest rates of car ownership in the world. Marshal is seeking to take advantage of this rise in demand and increase its sales and brand awareness by launching this new website specifically for the Middle East region."
The Marshal range is produced by Kumho Tire and is promoted as the Korean manufacturer's 'value for money' line.