Hankook supplying tyres to Audi TT race championship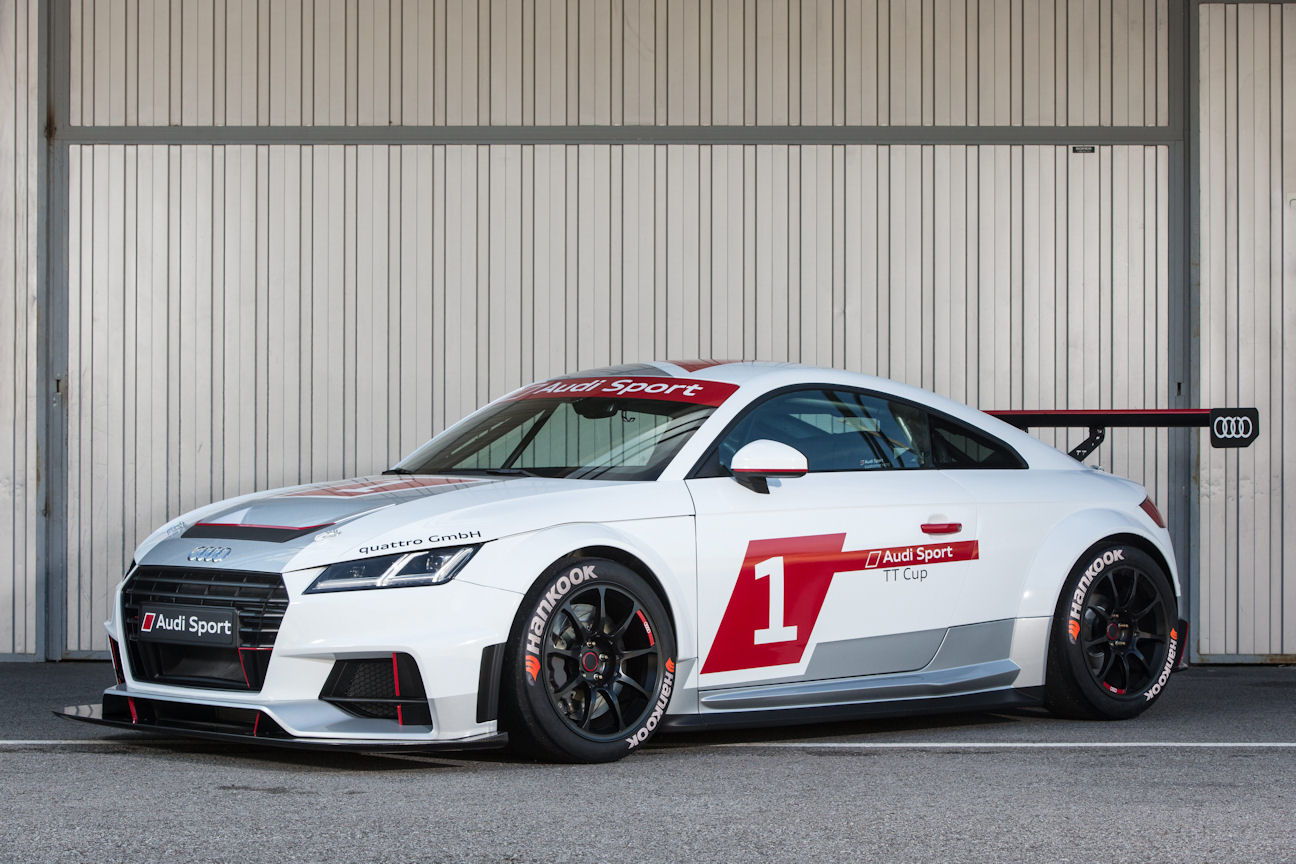 It's already reported having original equipment tyre supply deals for the TT and TTS in the bag, now Hankook Tire has announced it will also supply original equipment tyres to a race championship featuring the Audi model. As exclusive tyre supplier to the Audi Sport TT Cup racing series, Hankook will supply all competitors with its Ventus Race tyres.
The cars used in the dedicated Audi TT racing series are centrally managed by Audi's subsidiary, quattro GmbH. These racing versions of the third-generation Audi TT deliver 228 kW (310 hp) of power at a weight of only 1,125 kilogrammes. The output of the two-litre TFSI engine can even be boosted a further 22 kW (30 hp) using a so-called push-to-pass function. To accommodate this performance, Hankook will supply Ventus Race slick and rain tyres in size 260/660 R 18.
"The global interest in the Audi Sport TT Cup is overwhelming," shares Audi's project manager Rolf Michl. "We are extremely pleased with the large number of entries, but even more so with the quality and international attention the competition is attracting. On the basis of the response so far, we will have a great field of starters for the premiere season.
The subject of tyres is vitally important in motor sports," Michl continues. "It will play a major role in educating our young racing drivers. Hankook has an enormous amount of know-how and is the perfect partner for the Audi Sport TT Cup."
"We are pleased to be able to expand our commitment to motorsports by this attractive new Audi brand cup," adds Manfred Sandbichler, motorsport director at Hankook Tire Europe. "The tyres we are supplying as original fitment to the Audi TT road cars are derived from technologies used in the DTM, where we have been cooperating very successfully with Audi Sport for years. Participants in the new Audi Sport TT Cup will also benefit from this experience."