Giti Tire adds to German-region consumer business team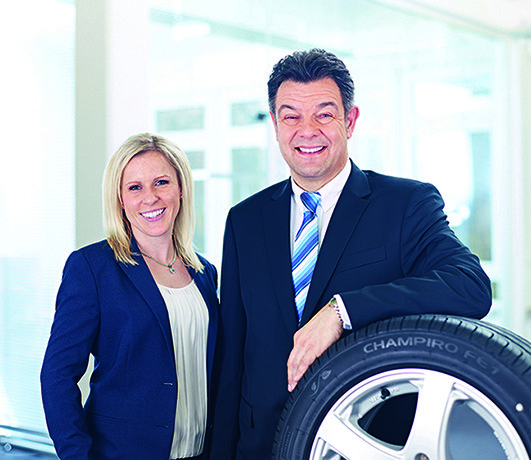 Giti Tire has strengthened its passenger and light truck tyre division in the German-speaking, or D-A-CH region with the appointment of Thomas Wurst-Kornacker as retail network development manager and Katharina Kremer as marketing manager.
Working in partnership with Reifen Gundlach, exclusive distributor in Germany, Austria and Switzerland, Thomas will develop the GT Radial independent retail network and enhance existing relationships using new products and services. He joins from Reifen Ihle, where he was responsible for wholesale business and supporting all company outlets.
Operating across the company's mid-tier brands – GT Radial, Primewell and Runway – Katharina will work closely with distributors to develop retail, product, promotional and media concepts and strategies. She previously worked for Kumho Tire Europe, where she was titled marketing specialist.
Based in the German office in Seigburg, both new team members will report to Richard Lyons, managing director – Europe and work in partnership with Angelo Giannangeli, marketing director for Passenger Car and Light Truck – Europe and the company's European marketing teams.
The growth of PCR market share in Germany remains one of our core objectives, and the coming years will be pivotal with a number of important product launches and major company developments in the pipeline," commented Angelo Giannangeli. Such opportunities need to be maximised to their fullest potential, and both Thomas and Katharina have a proven track record of working with distribution partners and the wider market to achieve results. They are very welcome additions to what is already a very good team."