Cooper releases new precision challenge football video with Arsenal players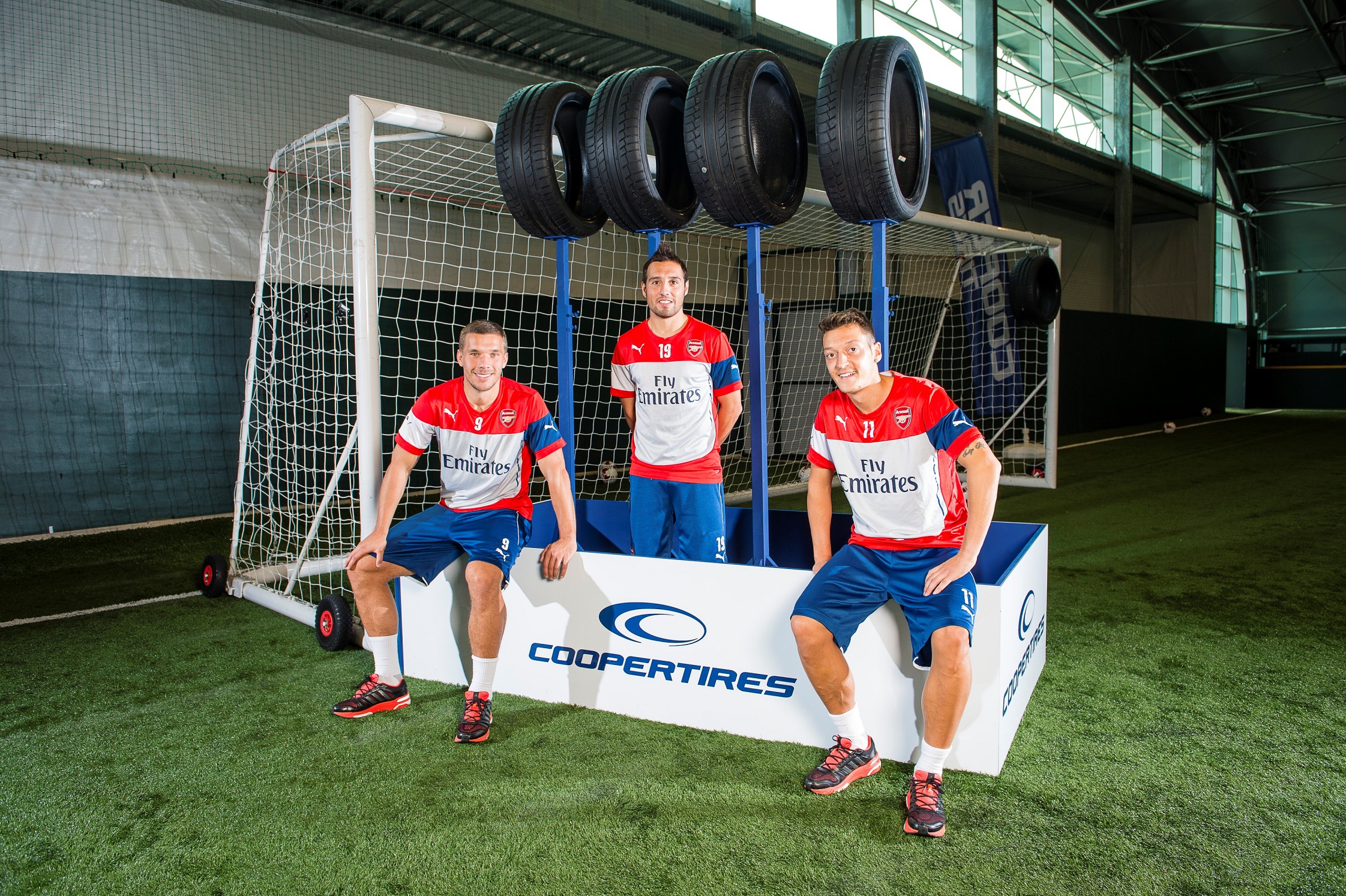 In its role as Arsenal's official tyre partner, Cooper Tire Europe has produced a video examining the accuracy of five Arsenal players. In the video, Cooper overlays graphics onto the original video, examining the varying styles and techniques as the players tried out the precisions shooting challenge. The five players were Santi Cazorla, Alex Oxlade-Chamberlain, Mesut Ozil, Lukas Podolski and goalkeeper, Wojciech Szczesny.
Distance, speed, trajectory and technique are all taken into account in the analysis, which concludes that Santi Cazorla's superb strike to get the ball through a line of four Cooper Zeon CS Sport performance tyres represented the best style and effort.
According to the two companies, the Cooper Tire Europe and Arsenal partnership reflects the values that Cooper and Arsenal share – a passion for performance and the drive for success. The multi-year deal will see Cooper Tire Europe, which has its European technical centre and headquarters in Melksham, Wiltshire, support the London club for at least the next five Premier League seasons.
Cooper Tire Europe marketing communications manager, Sarah McRoberts, said: "Both Cooper Tire Europe and Arsenal Football Club are truly driven by success and you can see that in this video. The players are so competitive, they won't give up until they've got the precision kick just right. We adopt the same ethos when we're developing our tyre product – second-best just isn't good enough."