£6 billion to be invested in fixing potholes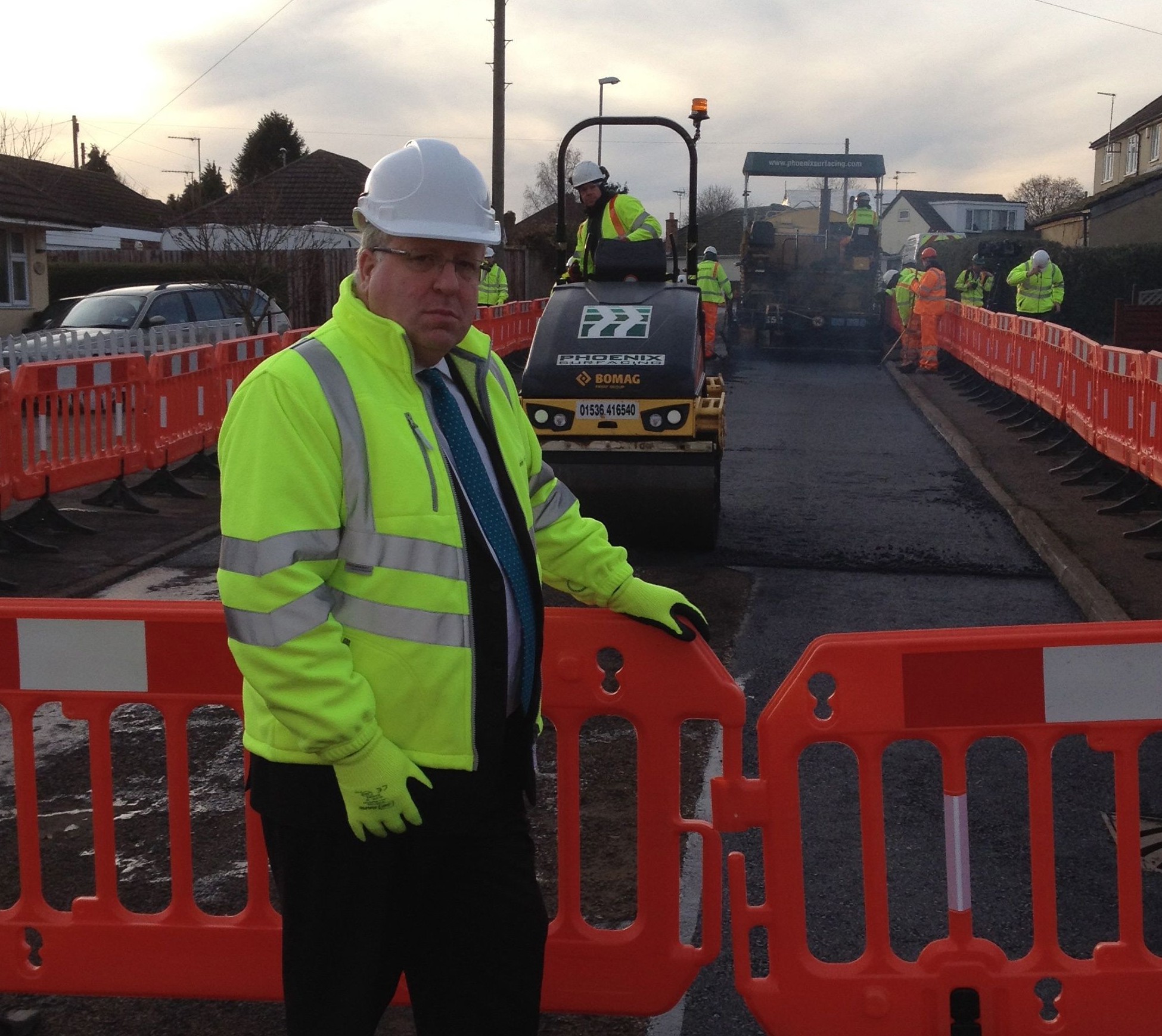 Transport Secretary Patrick McLoughlin announced that a record £6 billion will be spent on tackling potholes and improving local roads between 2015 and 2021. The announcement was made today (23 December 2014) and the investment amounts to £976 million a year, apparently enough to fix around 18 million potholes across the country.
Patrick McLoughlin said: "Roads play a significant part in everyday life. Poorly maintained local roads, blighted by potholes, are a menace to all road users, particularly during the festive period as people travel to see family and friends. It is vital we have good quality roads. This government has already taken strong action by spending £1 billion more on local roads maintenance than was spent in the previous parliament.
"The £6 billion funding I am announcing today will put an end to short term fixes and will mean we have committed £10 billion between 2010 and 2021. This huge investment is part of our long term economic plan to ensure we have a transport network fit for the 21st century."
The Department for Transport allocates funding to local authorities based on local need, so councils with larger highway networks receive more of the funding.
Over £4.7 billion will be shared between 115 councils, while a further £575 million will be available through a new challenge fund to help repair and maintain local highway infrastructure such as junctions, bridges and street lighting.
Matthew Lugg, director of public services for Mouchel Infrastructure Services and advocate for the highways maintenance efficiency programme, said: "Taking a more holistic approach to planning roads and services can be game changing and deliver greater efficiencies. Councils who think about long term planning and how they work together to share their resources, achieve greater economies of scale and keep the road surface in good repair, ensuring value for money for the taxpayer. Today's announcement by the government will help to deliver this."