Tweel not being developed for cars – at the moment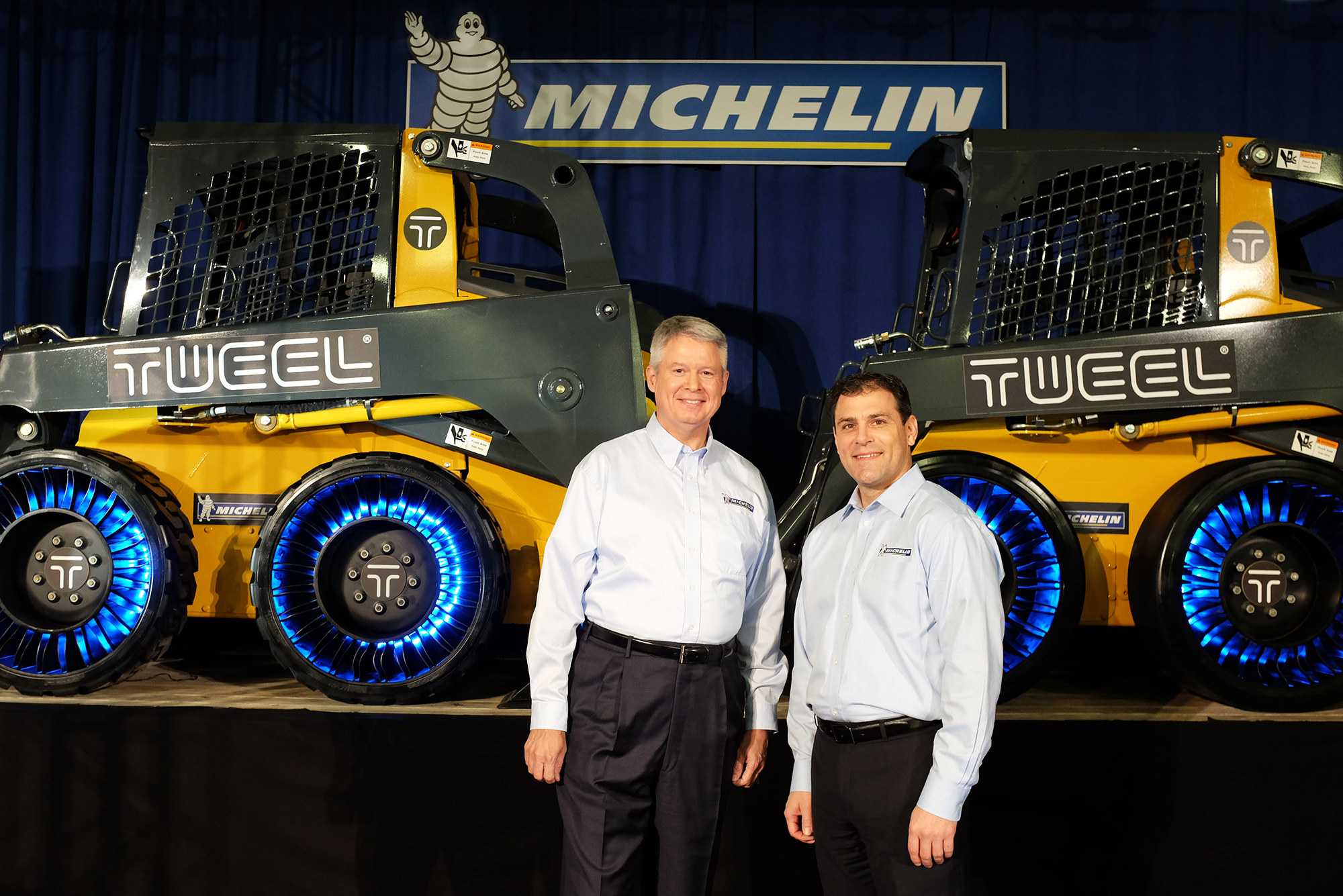 As reported yesterday, Michelin has officially opened its new Tweel factory in the US. The plant produces the airless tyre and wheel combination for off-road commercial applications, and at the inauguration the chairman and president of Michelin North America addressed recent speculation regarding the extension of Tweel technology to passenger cars.
According to local publication The Greenville News, Pete Selleck commented that pneumatic radial tyres still perform better on cars than the Tweel in certain key respects. And as modern passenger car tyres rarely experience punctures – Selleck says these occur once every 70,000 miles on average – the need for an airless solution is not as pressing as for the applications Tweel currently targets, where flat tyres are a weekly event. But he added that Tweel development will continue, and indicated that at some stage Michelin will conduct tests with Tweel-shod cars.
"Over time we'll put both technologies in competition with each other and the best technology will win," he said. In particular, the Tweel may be useful in some "developing economies where bad roads dictate slow-moving passenger cars." Use there, he added, "can lead the way to broader passenger car applications."