Michelin becomes 'sole supplier' to footwear market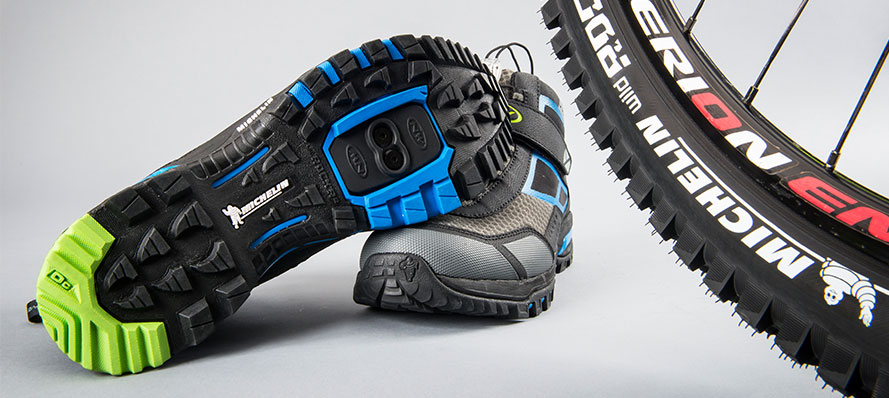 Michelin will markedly increase its activities in the footwear sector following the signing of an agreement with Chinese textile firm the Jihua Group on 26 November. The alliance created by the deal signed at the French tyre maker's Clermont-Ferrand headquarters aims, in Michelin's words, to "grab a major share of the world high-performance soles and technical footwear market."
Jihua and Michelin, represented by their respective entities JV International and Michelin Lifestyle, intend to identify pertinent solutions in a market they see as hungry for technology. The purpose of the partnership is to manufacture and distribute high-performance soles with a view to securing a five to ten per cent share of the market (some 500 million pairs of soles) within the space of five years.
The Jihua agreement is not Michelin's first footwear venture. The company previously partnered with Babolat for tennis and then badminton shoes in 2003, Le Chameau for boots in 2012, and Kempa for handball shoes in 2013. It now appears to have found a very strong partner in the Jihua Group; the company is the world's leading manufacturer of workwear and technical equipment for the public safety services: army, police and firefighters' uniforms, space suits and shoes. Jihua is present in 65 countries and has a workforce of 78,000. Its JV International operation has designed soles and collaborated on technical footwear for more than twenty years, and is charge of coordinating projects at global level, from identifying needs right through to manufacturing and supplying finished products.
The signing of the Michelin/Jihua agreement is the second intersection of the tyre and footwear worlds to be announced in November – earlier in the month a new partnership between lifestyle brand Timberland, Omni United and Liberty Tire Recycling was launched at the SEMA show. The companies plan to produce and market a tyre range under the Timberland brand name. Timberland tyres are to be sold in the USA and manufactured with their eventual recycling into rubber for Timberland shoes and boots in mind.