Lewis Hamilton wins second F1 championship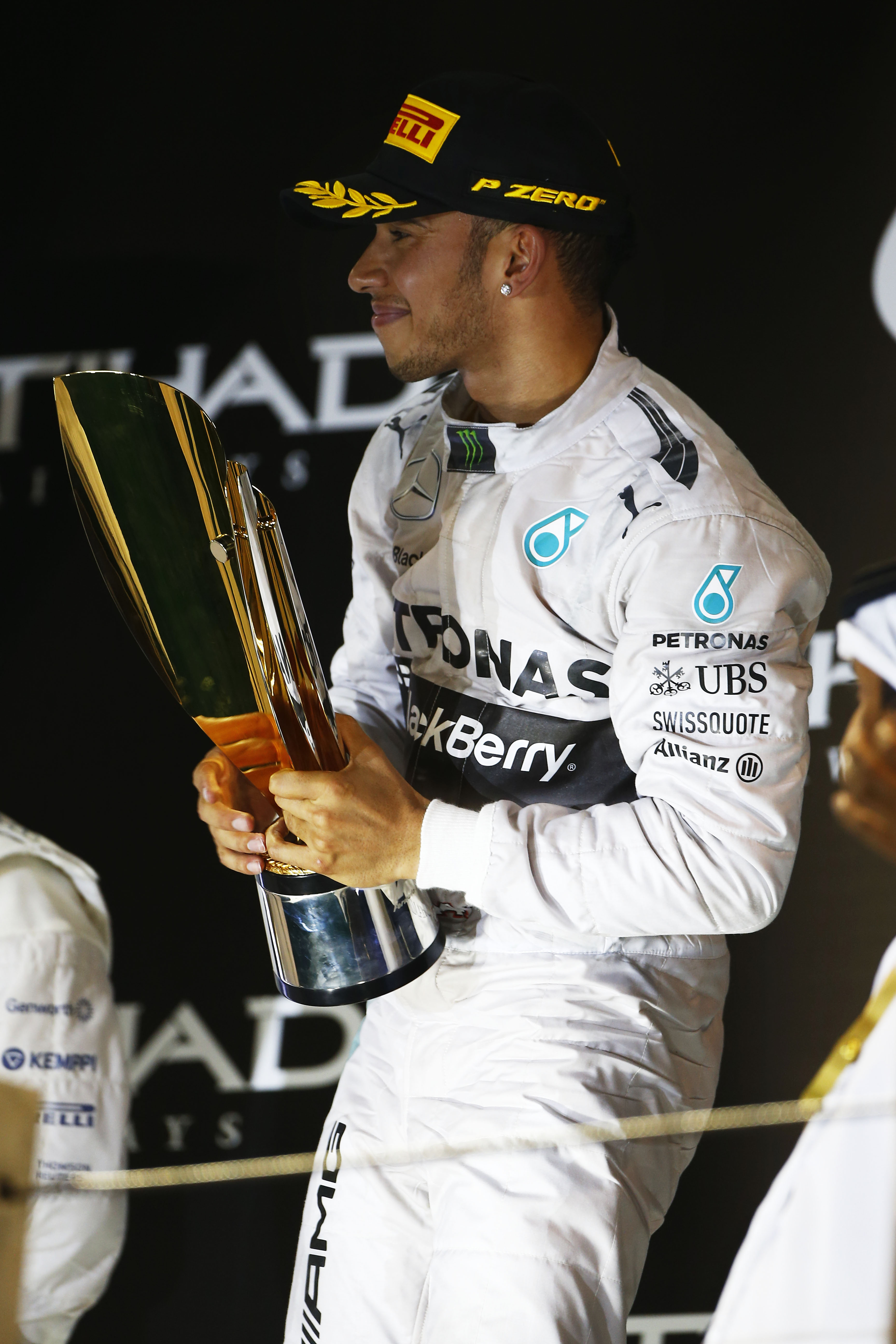 Lewis Hamilton claimed the second drivers' championship of his career after winning the title decider in Abu Dhabi, using a two-stop strategy. It was the first time Hamilton has won a championship on Pirelli tyres. The Mercedes driver started on the P Zero Red supersoft tyre from second on the grid, but took the lead at the start before completing two stints on the P Zero Yellow soft.
The 16th win for Mercedes this season has broken the all-time record of 15 previously held by Ferrari and McLaren. Hamilton also becomes the first Mercedes world champion since Juan Manuel Fangio, having claimed 11 victories in total this year.
During the closing stages of the race, Hamilton was challenged by Williams driver Felipe Massa, who used a different two-stop strategy to him. Massa started on the supersoft from fourth on the grid, switched to the soft, and then ran the final 13 laps on the supersoft again, which was around a second per lap faster than the soft.
Pirelli's motorsport director Paul Hembery said: "Congratulations to Lewis Hamilton for winning the title, and also to Nico Rosberg, who provided him with fantastic opposition all year. The tyres performed as we expected them to here, in line with the data we had collected before the race. We saw a wide variety of interesting strategies at work today, with Massa showcasing the speed of the supersoft at the end of the race, and Ricciardo putting in a great performance from the back after starting on the soft. It's been a fascinating end to a compelling season, but we're already turning our attention to 2015 as we embark on the final test of the season here next week on Tuesday and Wednesday, where some our new tyres will make their debut."
Fastest times of the day by compound:
| | | | | |
| --- | --- | --- | --- | --- |
| | Supersoft | Soft | Intermediate | Wet |
| First | Ric 1m44.496s | Ham 1m45.599s | N/A | N/A |
| Second | Mas 1m44.826s | Bot 1m45.727s | N/A | N/A |
| Third | Vet 1m45.552s | Ric 1m46.098s | N/A | N/A |
Longest stint of the race:
| | |
| --- | --- |
| Supersoft | Hulkenberg (18 laps) |
| Soft | Grosjean (33 laps) |
Source: Pirelli