Kerr's tyres joins Point S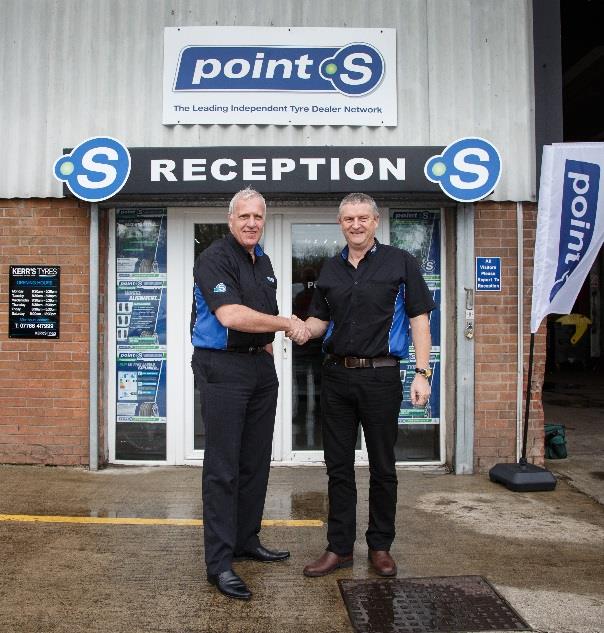 Point S Development and Point S UK are celebrating the addition of Kerr's tyres to their network. Based in Northern Ireland, Kerr's Tyres is the first tyre retailer from the country to join the network and becomes the 200th Point S UK outlet.
Expansion into Northern Ireland and Eire has been a stated aim of the Point S operation in the British Isles, with company managers suggesting this was on the cards six months ago during the Reifen show in Essen, Germany.
"It's great to have our first new member from Northern Ireland and to welcome our 200th outlet at the same time," Point S UK managing director John Cowderoy commented, adding: "Since our launch in 2011, we've made fantastic progress and we look forward with great excitement to what the future holds for us and our members."
Besides Point S UK, Point S Development is also celebrating the strong development of other national Point S networks, including: France with 450 points-of-sale, Norway – 72 and Hungary – 62. According to the company, this means Point S is in a leading position in Europe, with over 2,200 outlets in total.