From shoe to sidewall – Timberland tyre range launches at SEMA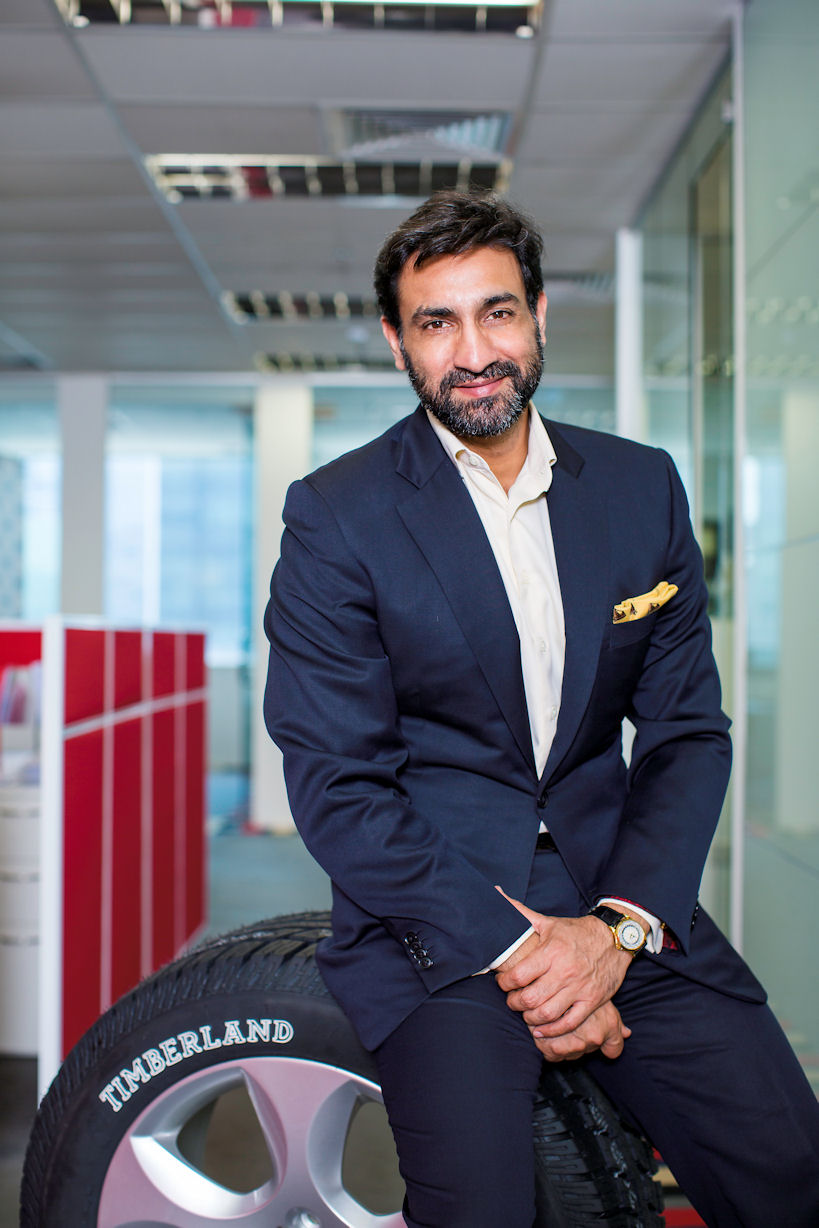 Some people, perhaps, tie their laces, gaze yearningly at their footwear and wonder – why can't I buy a brand of tyres to match my boots? If you relate to this scenario, then today is your lucky day. Singapore-based Omni United, owner of the Radar tyre brand, has entered into a collaborative agreement with lifestyle brand Timberland. The two companies are producing a range of tyres under the Timberland name, and the ultimate aim is for the rubber used in the tyres to make its way into Timberland footwear; Omni says the compound used in the tyres is suited to this purpose, and the end of life Timberland tyres will be returned through a network of recyclers led by Liberty Tire Recycling. The arrangement and the new brand were announced at the Specialty Equipment Market Association (SEMA) show in Las Vegas on 4 November.
Timberland Tires will be sold initially in the United States, with three lines available. The Timberland Cross tyre for small SUVs and crossover vehicles will be available in April 2015 in 21 sizes, expanding to 35 sizes by September 2015. The Timberland A/T tyre for trucks and large SUVs will be available in July 2015 in 30 sizes, and the Timberland Tour tyre for cars will be launched in 2016 in at least 25 sizes. The partners have not indicated if or when they will release the range in other markets.
Timberland and Omni United anticipate that the first batches of returned Timberland tyres will be ready for recycling in late 2017. Until a critical mass of supply comes in, the two companies are seeking alternative recycled rubber compounds for a special collection of Timberland boots with outsoles inspired by the treads on Timberland tyres. These boots are slated to launch in autumn 2016.
"Many tyre buyers are concerned about where their tyres end up at the end of their usable tread-life," said G.S. Sareen, president and CEO of Omni United. "We are providing consumers an alternative to other brands, and the confidence that special efforts are taken to ensure their tyres are recycled. Thanks to our partnerships with Timberland and Liberty, we are creating a more sustainable lifecycle for rubber."
Through its own company locations and a network of sub-contractors across the US, Liberty will collect worn Timberland Tires after they have been changed out at authorised Timberland locations and sort the tyres at its consolidation centres. From there, the used tyres will be shipped to a tyre recycling facility where they will be recycled into crumb rubber and further processed into sheet rubber for use in Timberland footwear.
"As the top tyre recycling company in North America, we're honoured to join Timberland and Omni United in transforming worn Timberland Tires into smart, sustainable products," said Jeffrey Kendall, president and CEO of Liberty Tire Recycling. "Our company is committed to finding new and better ways to reclaim, recycle and reuse scrap tyres into useful products. We believe this is the start of things to come."
"Liberty's industry leadership, technologies and processes and nationwide scale make it a key part in our tyre take-back process. Establishing this type of industry-first recycling programme before the first tyre is sold is critical," added Omni United's Sareen. "Our intent is to capture every worn Timberland Tire and recycle it for a second life, so none is used as fuel or ends up in a landfill."