First Pirelli-Rosneft tyre centre opens in Moscow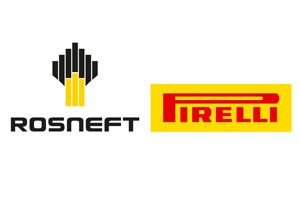 Rosneft, Pirelli and the Koleso retail chain have opened the first of many Pirelli tyre centres that are planned for Rosneft service stations in Russia's capital, Moscow. The Pirelli centre at Mira Avenue 94 has been established under the terms of the Memorandum of Understanding signed between Rosneft head Igor Sechin and Pirelli & C. S.p.A. chairman and CEO Marco Tronchetti Provera on 24 May 2014 at the St. Petersburg International Economic Forum.
The two companies intend to open 60 Pirelli tyre centres at Rosneft service stations in Moscow in 2014-2015 and aim for 200 throughout Russia by 2019, with expansion into other Russian cities with populations exceeding one million inhabitants planned. Rosneft says its cooperation with Pirelli will allow for the delivery of an extended assortment of top quality services, while the marketing project enables Rosneft to "generate additional operational profit thanks to the advantageous financial scheme of cooperation." In turn, the partnership gives Pirelli the opportunity to widen its distribution channels.
In the third quarter of 2014, Pirelli's sales in Russia grew 41 per cent year-on-year, the best result for the tyre maker anywhere in the world and a sign that Pirelli's attempts to change pace in Russia are paying off.