Chinese contingent view potential Thai rubber sources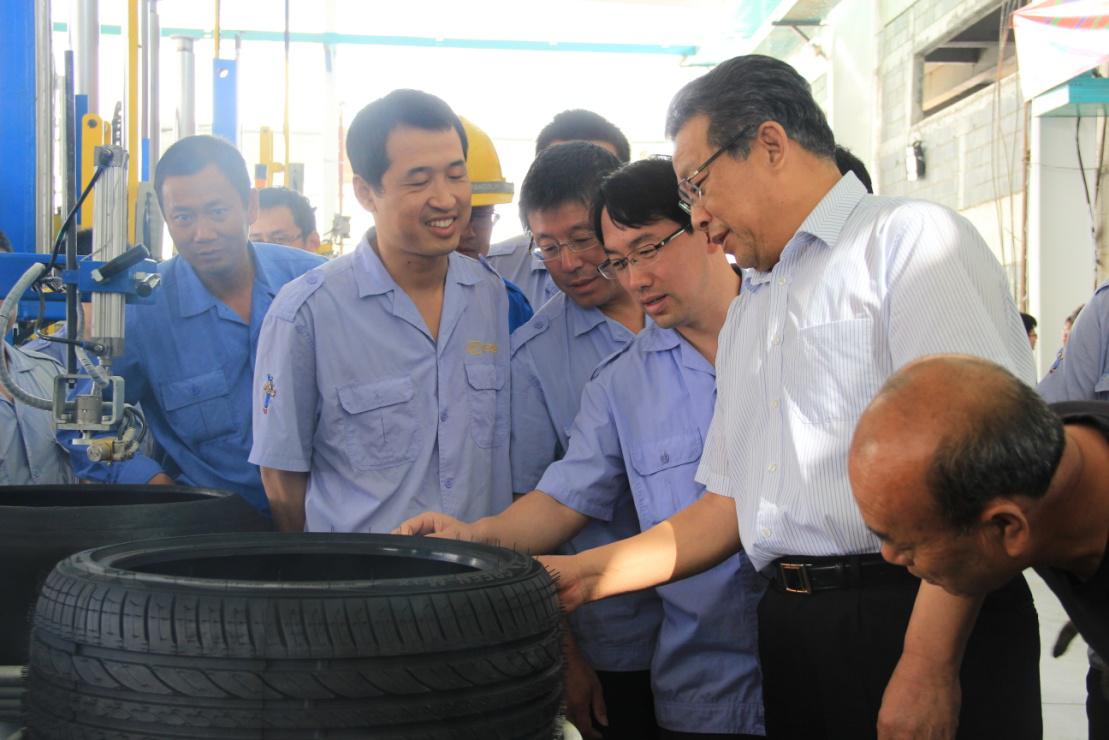 10 'rubber processors' visit sites in Indonesia, Myanmar and Thailand
A group of "leading rubber processors from China" are set to visit Thailand, Indonesia and Myanmar to survey sites to establish rubber plants in the next week or so. Thailand's The Nation reports that about 10 rubber processors from Shandong province and representatives from the China Council for the Promotion of International Trade are scheduled to visit Indonesia, Myanmar (Burma) and Thailand between 19 and 25 November.
The group reportedly consists of around 50 representatives from both companies and government agencies. It will reach Thailand on 23 November where it will stay for two to three days with a view to considering "opportunities to invest in the South and Northeast, the country's major rubber tree growing areas".
In Thailand the delegation are scheduled to have a meeting with prime minister Prayut Chan o-cha and visit sites in rubber producing regions in the south and north east. To secure investment that will ensure a long-term market for locally produced rubber, the Thai government is reported to be willing to offer assistance to Chinese firms looking to establish new facilities in Thailand. What form such assistance will take has not been explained, although tax breaks and matched funding are common examples.
According to the report, government agencies will help facilitate investment from China in order to help secure demand for rubber. China is the largest importer of rubber from Thailand. China can produce about 500,000 tonnes of rubber a year, but normally it has to import up to 4 million tonnes, the reports suggest. Negotiating such a deal with China is in Thailand's interests a) because of the wider rubber demand context, which has seen both volume and price fall b) because China has
reduced its orders for rubber from Thailand during the past two years and c) because Chinese tyre production volumes continue to expand each year, despite the slowing of growth in the Chinese economy as a whole. Meanwhile, China has expanded its contract connections farming in Cambodia to encourage people there to grow rubber trees and therefore there is also competition for current rubber volumes.
The Nation cited Apipong Khunakornbodintr, counsellor for investment promotion at the Thai Embassy in Beijing, said the Board of Investment of Thailand, as the source of suggestions that Chinese investment in the processed rubber industry could take the form of either 100-per-cent ownership or a joint venture with local partners.
Which Chinese firms are investing in Thailand?
The identities of the aforementioned Shandong rubber processing companies are not known. However, The Nation described them as "some of China's leading rubber processors", adding that "they do their own research and development, trade on the futures market and offer a variety of rubber products". Due to the fact that many tyre manufacturers are based in Shandong province, that many of these have sophisticated R&D and that such companies constitute a significant part of China's rubber demand, tyre manufacturers are at the top of the list. The reference to "some of China's leading rubber processors" points us towards the largest tyre manufacturers based in Shandong province. While purely speculation based on these circumstantial details, this could mean firms like Triangle Tire, Linglong, Sailun, Sentury Tire etc are expressing an interest.
International firms have already set-up a number of tyre production facilities in Thailand. And local new reports highlight two newly opened/forthcoming projects as examples. The largest Thai factories established by Chinese/Taiwanese companies include those founded by Maxxis/Cheng Shin and Linglong. For its part, Linglong's project began producing tyres at the end of February 2014. Production was initially expected to begin in June 2014 with in initial capacity of 2 million tyres per annum. However, the project was clearly fast-tracked – perhaps due to the implementation of a second round of US tyre import tariffs designed to increase the costs of Chinese-produced tyres to American consumers. According to Tyres & Accessories' coverage of the story earlier this year, Shandong Linglong now speaks of an ultimate annual capacity of 10 million passenger car tyres.
Another tyre production facility is scheduled to start full operations in May. While The Nation report on the subject did not name which firm this is, it is likely to be Sentury Tire's latest production facility (think of brands Landsail and Delinte). Speaking to T&A in October, company representatives suggested Sentury's new Thailand tyre production facility would come on-stream with the first products expected to be ready in mid-2015 – a timeframe that seems to fit the Thai news reports perfectly. Volumes for this factory are initially expected to be around 5 million units per annum; a figure that can be added to Sentury's Chinese manufacturing output of 15 million units a year. In the second phase of investment, Sentury is expected to raise the capacity of its Thailand plant to some 10 million tyres a year. This is expected to take place during 2016.
Whoever the two Thai factories the local news report refers to are run by, both moves and further deals of a similar kind will no-doubt help absorb rubber supply in the domestic market and therefore have the effect of increasing the currently relatively low natural rubber price.