Pirelli becomes 2015 title sponsor of British Masters MX series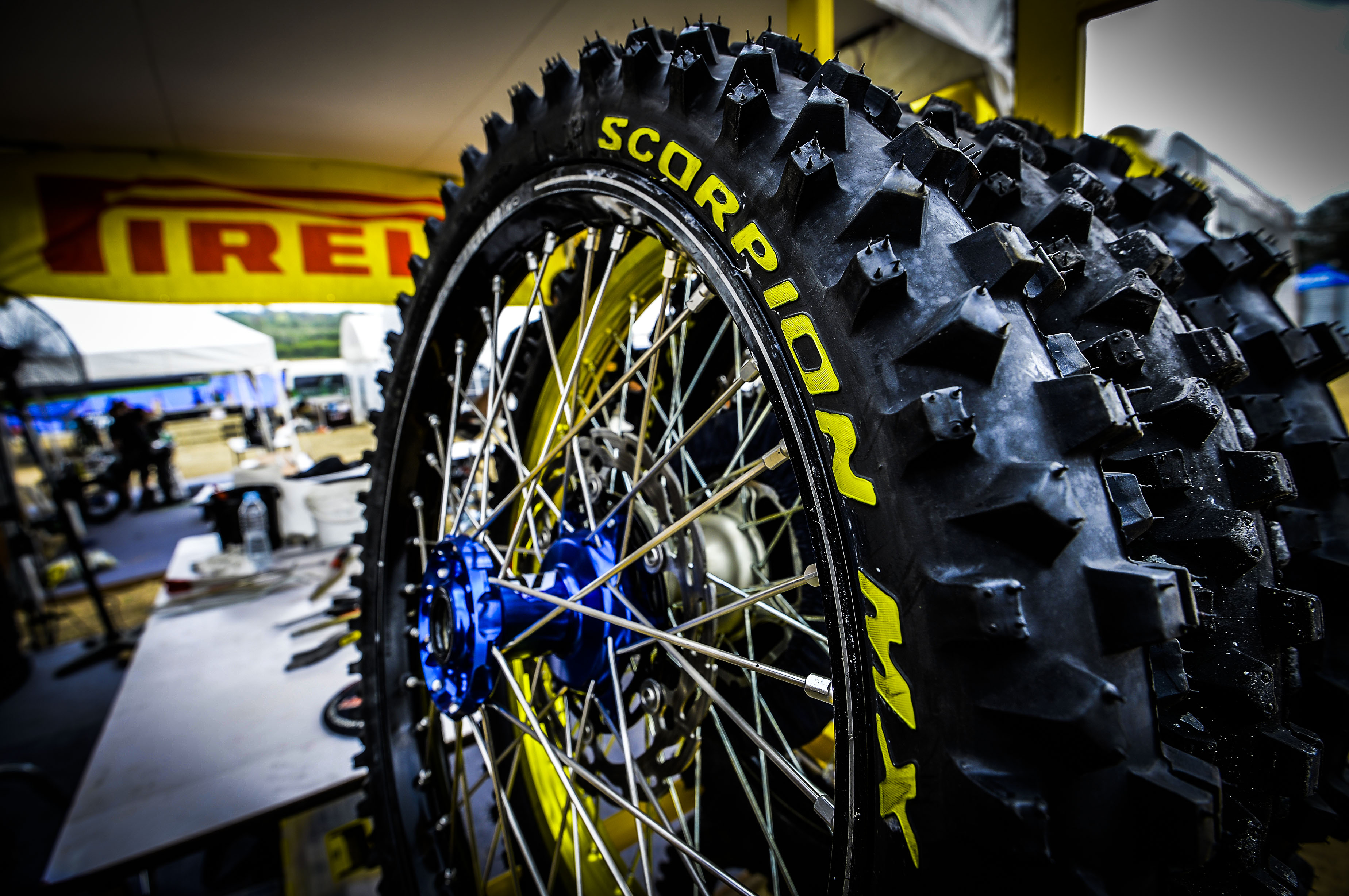 Pirelli has announced its title sponsorship of the Offroad British Masters Series in 2015. Run by Offroad Motorsport UK, the Pirelli British Masters Series will be run over six rounds at some of the UK's top motocross circuits, including Foxhills and HawkstonePark. The manufacturer said it would enhance the availability of rider tuition and prizes for competitors as part of the deal.
Pirelli said it would give particular support to the Youth classes with tyre prizes and riding tuition from top expert Matt Winstanley. The two 85 classes will also now be known as the Pirelli Young Guns. Pirelli riders in all classes will get a Pirelli merchandise pack plus the opportunity to see the tarmac side of Pirelli's racing activities with prizes of World and British Superbike passes.
Competitors have the opportunity to choose from the Italian tyre brand's 2014 MX1 and MX2 World Championship Scorpion tyre range. With both Championships sealed on Pirelli rubber, the manufacturer has a tally of 62 World motocross titles since 1980.
The Scorpion MX32 Mid Soft tyres are a motocross reference tyre from club to world championship level, where they are chosen by top factory teams. The tyre offers benchmark performance across a wide range of differing track conditions, including dirt, mud and sand.
Pirelli British Masters Series classes will consist of Small Wheel 85cc, Big Wheel 85cc, MXY2 Youth, Clubman Open, Amateur MX1, Amateur MX2, a 2-Stroke Class (Scored Separately), Pro MX1 and Pro MX2. Registration for the series has now opened and application forms will be available at the Dirt Bike Show, Stoneleigh at the end of October.
Pirelli UK off road manager Barry Urand commented: "On the one hand we have just secured two more World titles but we must never forget nurturing talent of the future at local and national level. That is why we are so pleased to have this partnership with Offroad Motorsport UK to support this important Pirelli British Masters Series. Youth riders will benefit from the support and guidance of experts such as Matt Winstanley and there will be lots of exciting prizes from Pirelli on offer."