New Starco Sri Lanka solid tyre factory opens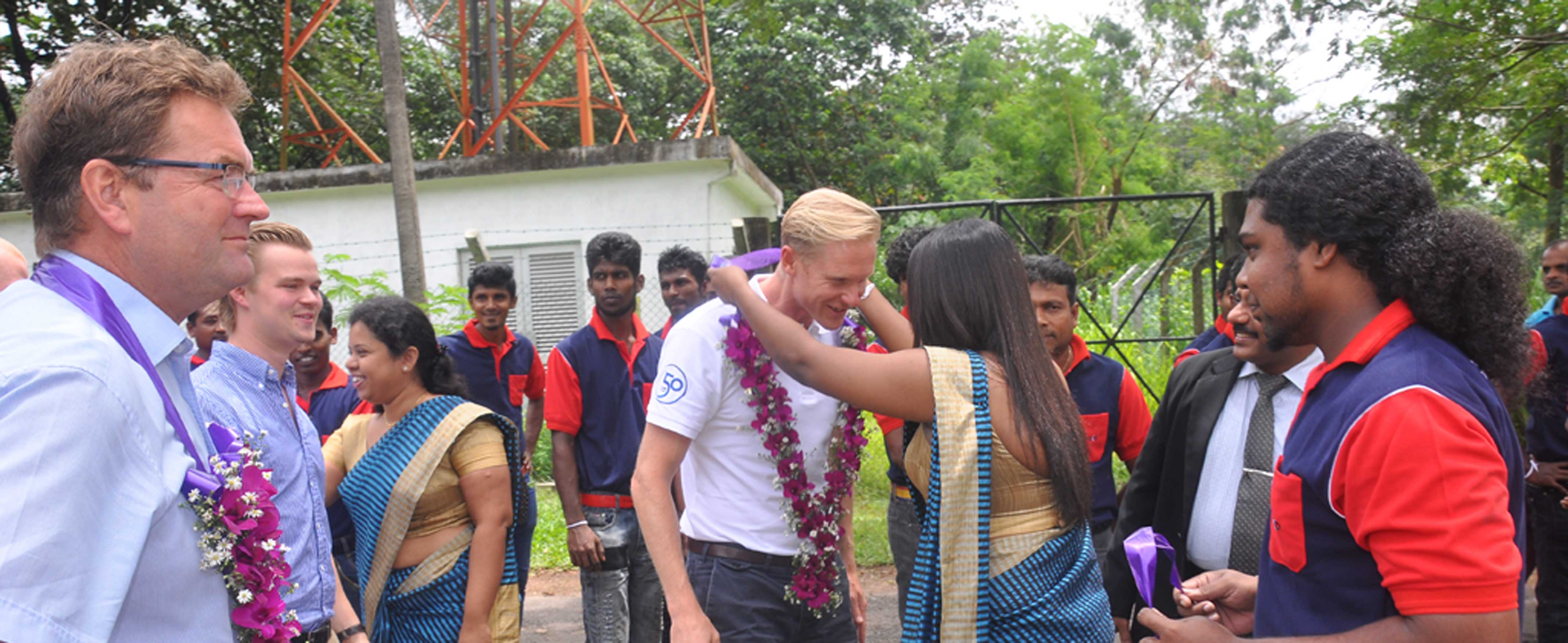 Starco has opened a new solid tyre manufacturing facility in Sri Lanka. The new facility, which has a capacity of 100,000 tyres per annum, replaces the original Starco facility in the country three years after starting production, and Starco states that the success of the venture has led to the need for a larger, more modern and better equipped factory. Starco continues that much attention has been paid to employee health and safety and welfare A Sri Lankan ceremony, in which the new workplace and its employees and management were blessed according to the local Buddhist tradition, was held in September to mark the opening.
Starco says that establishing a solid tyre manufacturing operation in Sri Lanka had married LEAN manufacturing philosophy with the resourcefulness and creativity of the local population. Expertise in the production and processing of rubber goes back to the late 19th century. Starco CEO, Peer Ejlersgaard explains: "We have built and developed many factories in many countries, but this was our first attempt at manufacturing our own rubber tyres.
"Previously we relied on the manufacturing capacity of others, but with our fork lift truck tyre range we discovered that no manufacturer could deliver the quality and guarantee the manufacturing capacity, which we demanded, so Sri Lanka was our solution and we gave it our best shot."
During its first three years, the Sri Lanka factory has produced the Tusker and Unicorn FLT tyres to Starco's required level of quality. Expanding the factory and implementing a more efficient workflow to achieve a higher manufacturing capacity have become necessary, in the words of Starco, as a result of the products' success.
Starco Lanka, like other global Starco facilities, is based on ASK values, as Richard Todd explains: "From other Starco facilities around the world we know that 'Single Piece Flow' ensures the highest quality and flexibility in our production – both key elements requested by our customers." The LEAN manufacturing philosophy has been followed from the start and is clearly seen in the manufacturing and logistical layout.
Todd explains the measures Starco has taken to provide a better working environment: "Our people are our most important asset and are what differentiate us from our competitors. The standard of the working environment is clear indicator to all that we strive for excellence in everything that we do.
"The implications have therefore not only focused on health and safety in production, but also on all supporting facilities; changing rooms, canteen, training rooms and offices."
Tusker and Unicorn solid tyres
The new facility's capacity of 100,000 solid tyres per year, includes the production of Starco's "premium" Tusker and its "standard" Unicorn fork lift ranges. The Starco Group has more than 50 years' experience, and services more than 26 countries from its worldwide distribution network.
The new facility in Sri Lanka is now in operation, and is expected to remain the mainstay of Starco solid tyre manufacturing, serving the global FLT market.