New chairman, president at Toyo Tire & Rubber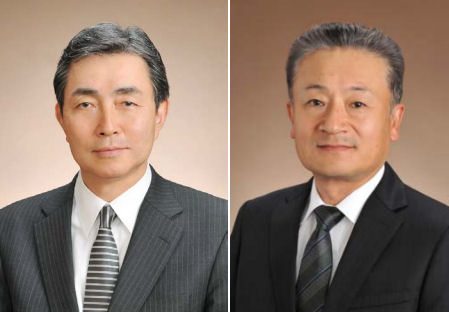 Toyo Tire & Rubber has announced the appointment of Akira Nobuki as its new chairman, effective 1 November. Upon taking up this new position, Nobuki will step down as company president; this role will be assumed by Takuji Yamamoto, who on 1 November will hand over his duties as executive corporate officer to Tetsuya Kuze, who becomes Toyo's third representative director. The company says it has increased its number of representative directors from two to three in order to strengthen its group management system in light of growth and expansion. Kuze will also be promoted from senior corporate officer to executive corporate officer, and he takes on the role of general manager of Toyo's Corporate Planning Division from Sadao Ichihara, who will become deputy group executive officer of the company's DT Business.
Akira Nobuki is a 59-year old Hiroshima native who joined Toyo Tire & Rubber in 1978. He has served as a corporate officer since April 2007. He took on the role of group executive officer for the company's Tire business in April 2013 and was appointed president of Toyo Tire & Rubber in March 2013. Takuji Yamamoto is 57 years old and has worked for Toyo Tire & Rubber since 1980. He has been a corporate officer since April 2010 and took over from Nobuki as Tire business group executive officer in March 2013.
Yamamoto will continue as group executive officer for Toyo's Tire business.