Michelin Tweel OE on John Deere mower range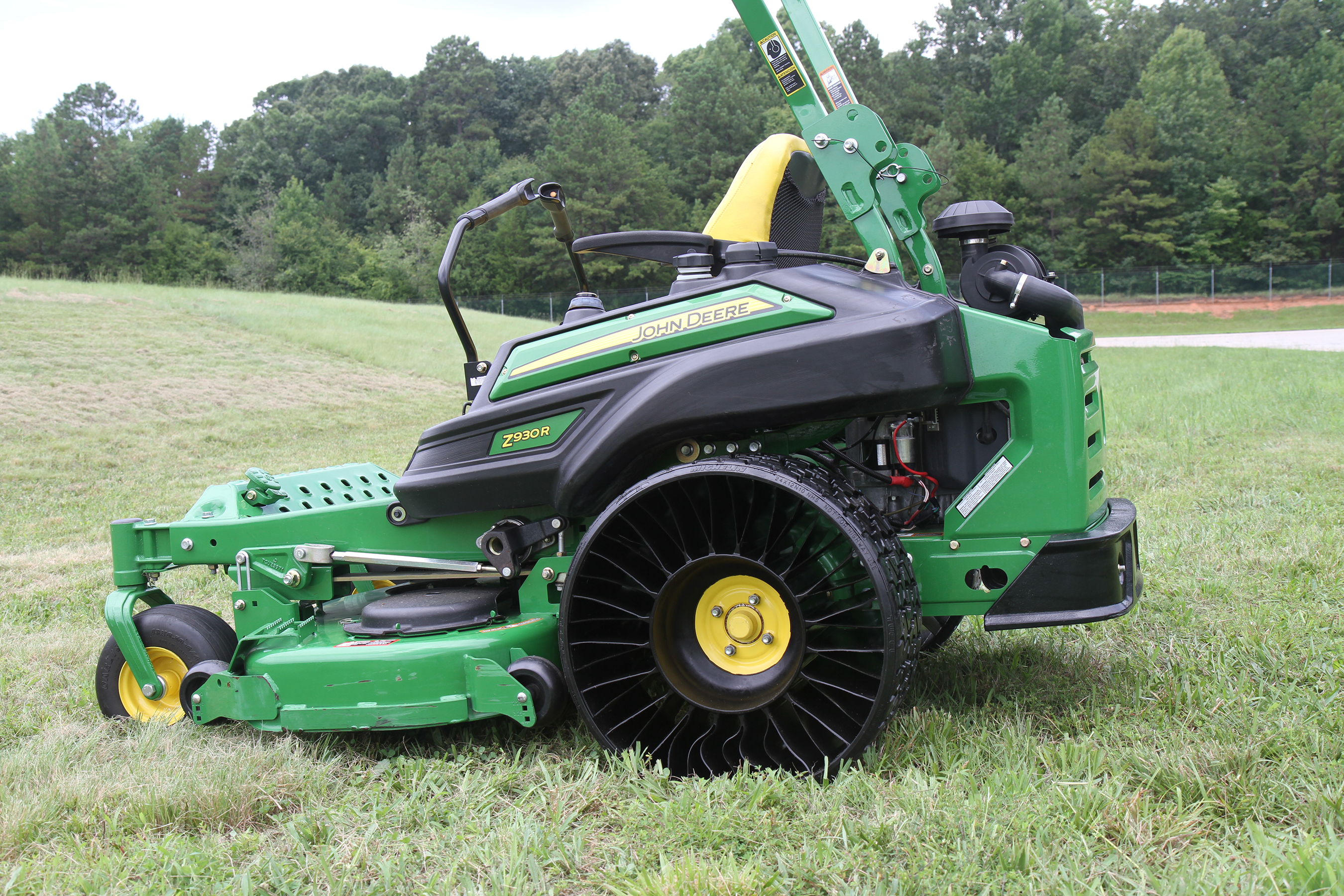 John Deere has approved Michelin's Tweel airless radial as an original equipment on several of its ZTrak 900 mowers in North America. Available on the 54, 60 and 72-inch deck size B, M and R models, the Michelin X Tweel Turf replaces the standard 24x12x12 tyre.
"We have been working with the John Deere team for several years and the result is a partnership that has the potential to dramatically change the commercial mowing market," said Ralph Dimenna, head of Michelin Tweel Technologies. "Our Michelin X Tweel Turf provides the benefits associated with pneumatic tyres, but it won't go flat." Nick Minas, product manager at John Deere Commercial Mowing, added that "the Michelin X Tweel Turf could very well be the last rear tyre contractors will ever need for their zero-turn mowers."
The new X Tweel Turf offers high strength, poly-resin spokes to carry the load and absorb impacts while providing reduced machine bounce. Michelin says this translates into excellent operator comfort and in turn, productivity. The proprietary design also resists damage. The tyre's multidirectional tread pattern is optimised for hillside stability and helps prevents turf damage. The proprietary 'Comp10 Cable' technology allows the load to hang from the top, resulting in low contact pressure that mimics air-filled tyres. Michelins says its X Tweel Turf is the only 24x12N12 commercial product available to offer the advantages of no maintenance, no compromise and no downtime. The four bolt pattern, heavy steel gauge steel hub fits a variety of popular zero-turn commercial mowers.