Mercedes-Benz opens 24hr service centre at Avonmouth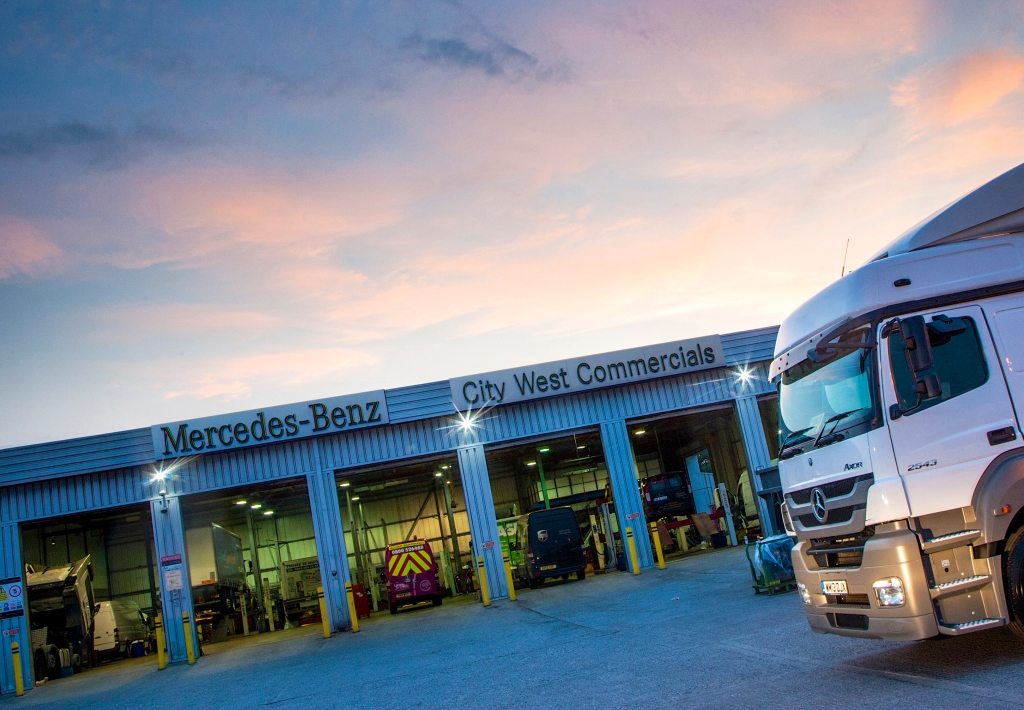 City West Commercials, Mercedes-Benz's commercial vehicle partner in the South West has launched 24-hour servicing at Avonmouth. With the increasingly hurried nature of the modern working world, more companies are opening later than ever and with that is a growing need for business vehicles to be on the road at all hours of the day. However, until now there has been a lack of service facilities open for extended hours in the region to meet this increasing demand.
The new out-of-hours servicing at Avonmouth, the company's headquarter site, will enable customers to drop off their pre-booked vehicles for inspection and routine service work at the close of business, with the ability to pick up their vehicles the very next day.
The scheme, along with 7:00 to 23:30 opening hours and the unique "Service to You" offering across its other locations in Devon, Somerset and Cornwall, are intended to ensure that customers get a quick service and that all of their requirements are met in a timely manner.
Speaking about the new initiative, Graeson Clarke, dealer principal of City West Commercials said: "At City West Commercials we pride ourselves on the quality of our service and support. The out-of-hours service we offer is as important for the small and medium-sized businesses as it is for the big fleet, all of whom can lose custom and suffer financially from having vehicles off the road during the working day. We feel that everyone should benefit from these customer centric service offerings."
Established in 2009, City West Commercials has dealership locations in Avonmouth, Bristol, Exeter and Roche in the heart of Cornwall. The company offers end-to-end business solutions for its commercial vehicle customers, providing service and parts back up as well as selling the complete range of Mercedes-Benz commercial vehicles from the 250-tonne Titan heavy haulage vehicles to the New Citan as well as a great range of used vehicles.
Over the last year, City West Commercials has been supporting the strong business growth within the South West of England and taking its place as a cornerstone of the burgeoning business community in the region. The company has also witnessed fundamental growth owing to several new contract wins.