Kings Road Tyres builds brand portfolio, fleet in year following sale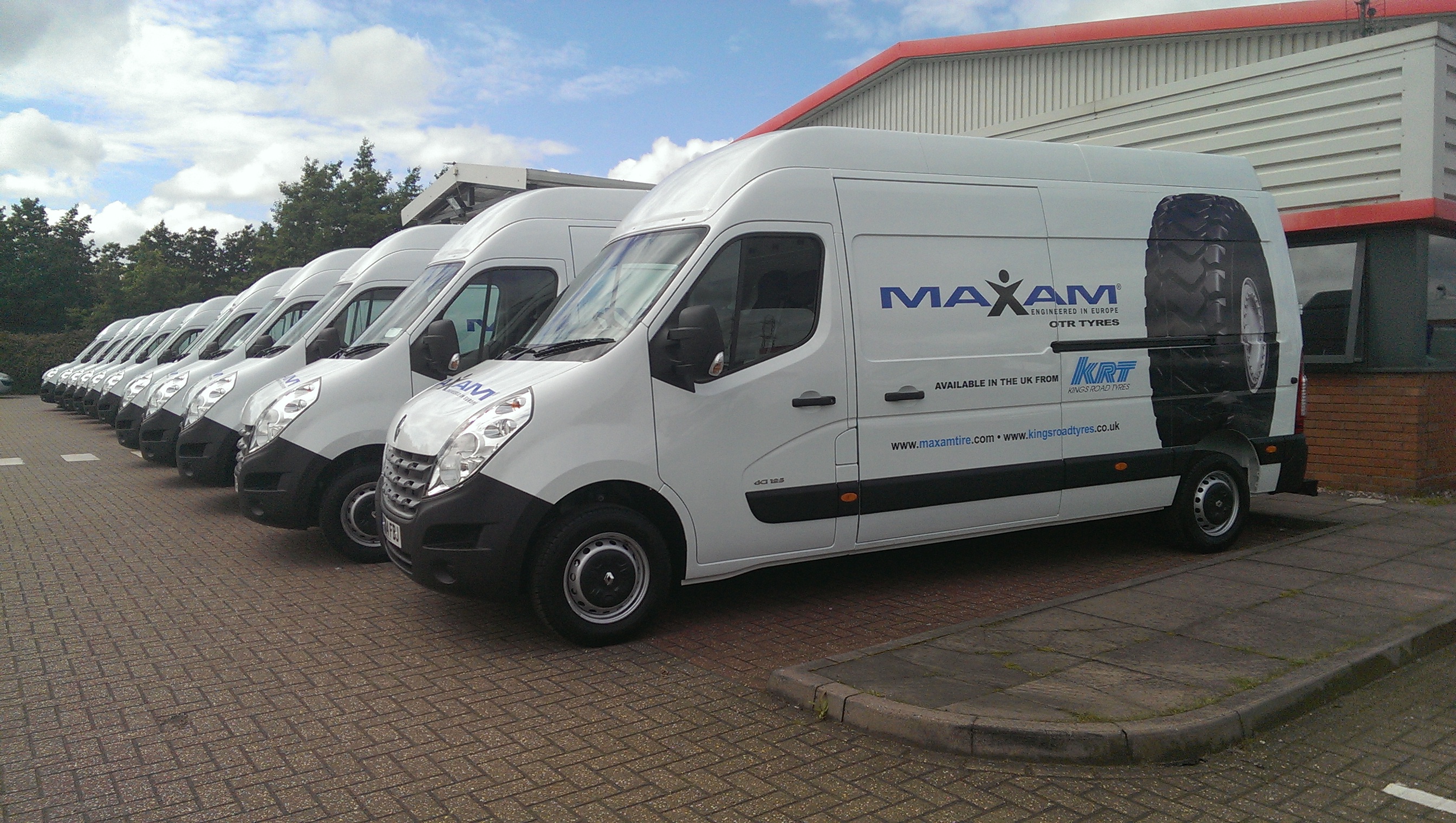 At the beginning of 2014, Kings Road Tyres entered a new era. A controlling interest in the wholesaler was purchased by a group involving Chinese European and North American interests, and involving the Sailun Group "indirectly". Following its sale, the existing management team, led by Adrian Bader, has overseen the development of its brand portfolio, with an increased involvement in the passenger car segment for the commercial vehicle tyre specialist heralded by an agreement to distribute Aeolus-branded PCR and 4×4 products. KRT says this deal, launched at October's Brityrex show, alongside other investments in its brand portfolio and business infrastructure is setting up leading UK tyre wholesaler Kings Road Tyres (KRT) for a sustained period of long-term growth.
The extension of KRT's Aeolus distribution agreement also covers its Aeolus TBR and OTR ranges, extending the brand's association with KRT to at least the next 10 years. Further brand development has seen KRT add to its portfolio of exclusive brands for the truck and bus sector, with the launch of the Blacklion TBR range at Reifen 2014. KRT has signed an exclusive distribution agreement for the Jinyu-manufactured brand in the UK. The company has also taken on distributorship of the Fullrun TBR range.
Blacklion and Fullrun join two other exclusive TBR ranges at KRT, sitting between the Aeolus and Antyre brands in the company's budget offer. In the mid-range sector KRT is the exclusive supplier of Matador TBR tyres, while in the premium market it works closely with Bridgestone, Continental and Goodyear.
Delivery fleet investment
In addition to the brand portfolio news, KRT also announced the investment of more than £250,000 into updating its wholesale delivery fleet. The wholesaler, which tends to utilise its own fleet in distributing larger OTR and speciality tyres, purchased 15 new Renault Master vans. The new fleet has also been integrated with KRT's brand portfolio, with liveries combining the KRT logo with branding from either Aeolus, its exclusive supplier of TBR, OTR and PCR tyres, or Maxam, the Luxembourg-based construction and OTR tyre manufacturer, which signed an exclusive distribution deal in the UK with KRT in late-2013.
Each of the new vehicles is equipped with the latest security and vehicle tracking technology, with forward-facing cameras fitted to help prevent fraudulent accident claims. Fuel consumption and CO2 emissions are monitored by the TomTom ecoPLUS system, to maximise fuel consumption and help reduce fuel bills and emissions.
KRT also made some significant changes in its personnel, appointing Tim Bader to the new senior role of Group operations manager. Bader was previously KRT's purchasing and marketing manager, and the promotion brings with it the added responsibility for a wide portfolio of Group roles, including IT and communications, stock control, transport and health & safety. Bader retains the Marketing and Purchasing functions and will work alongside the heads of departments. Based at KRT's head office in Hayes, Bader is assisted by Kimberley Siggs, responsible for developing KRT's branding, merchandising, advertising and presentation across activities including trade shows, industry events, customer and supplier relations, in the newly-created role of marketing co-ordinator.
"2014 continues to be a year in which we are investing heavily in the business," confirms KRT's group operations manager, Tim Bader. "We have taken on important new product lines with Aeolus PCR and 4×4 and the Blacklion and Fullrun TBR ranges. We are building a portfolio of brands that can cover all market sectors from premium to value-for-money budget. And while the majority of our business will continue to be in commercial, agricultural and industrial tyres, we will have a greater presence in the consumer market with Aeolus PCR."