Chicago Pneumatic to debut cordless range at SEMA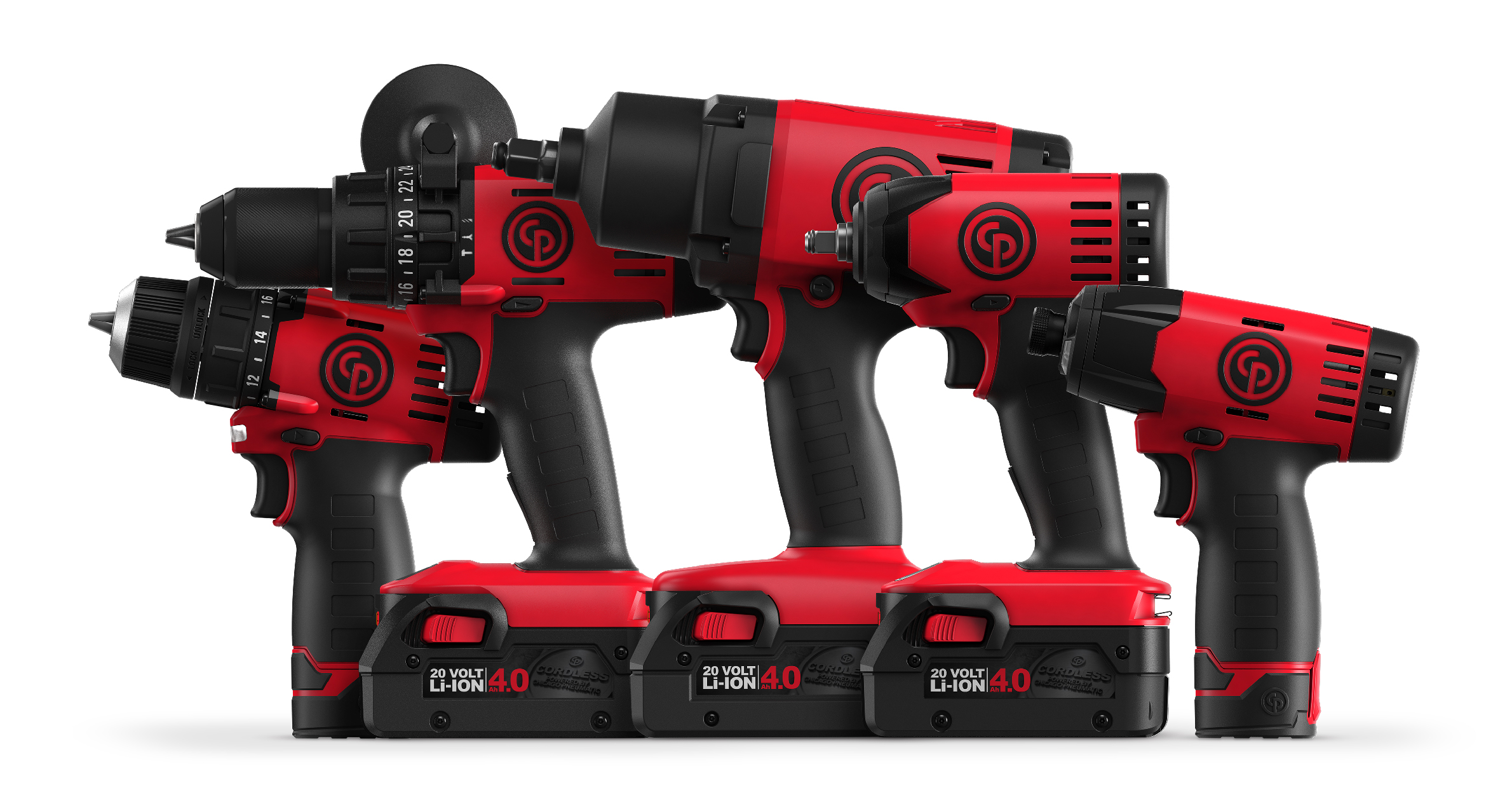 Chicago Pneumatic has announced plans to premier new range of cordless tools for the vehicle service industry at SEMA 2014. Visitors to the booth will be able to try the tools and see first-hand just how powerful and easy to use they are. The company is also previewing its workshop equipment range, which will be available in 2015, as well as showcasing new tools in its pneumatic range of impact wrenches.
According to the company, Chicago Pneumatic's new range of cordless tools, which includes impact wrenches and drivers, provides the operator with more power and a runtime which is twice that of conventional products. The technology of the 20-Volt/4Ah CP20XP and 12-Volt/1.5Ah CP12XP Lithium-ion batteries means the tools deliver the power and performance of an air tool while providing the mobility of a battery tool.
"Until now, professionals had to choose between the mobility provided by cordless and the power of air tools," says Luis Clement, Chicago Pneumatic Tools Vice-president. "Now, customers can have both, getting their job done faster and more comfortably. Our new cordless range complements our pneumatic offering meaning our customers can rely on us for the perfect tool for their vehicle servicing needs."